It's no secret that Canada and many northern states have short summers. September is already here, and soon, the chilly air won't just be at night. If you're retired or work remotely, why not escape the winter for more sunshine?
Soon, snowbirds will head out en masse to seek warmer days and fun destinations. But before heading out, it's important you come well prepared so you can spend your time relaxing and enjoying the great outdoors.
From packing folding camping tables to sitting in heated camping chairs, here are some of the best ways to prepare your snowbird campsite this winter.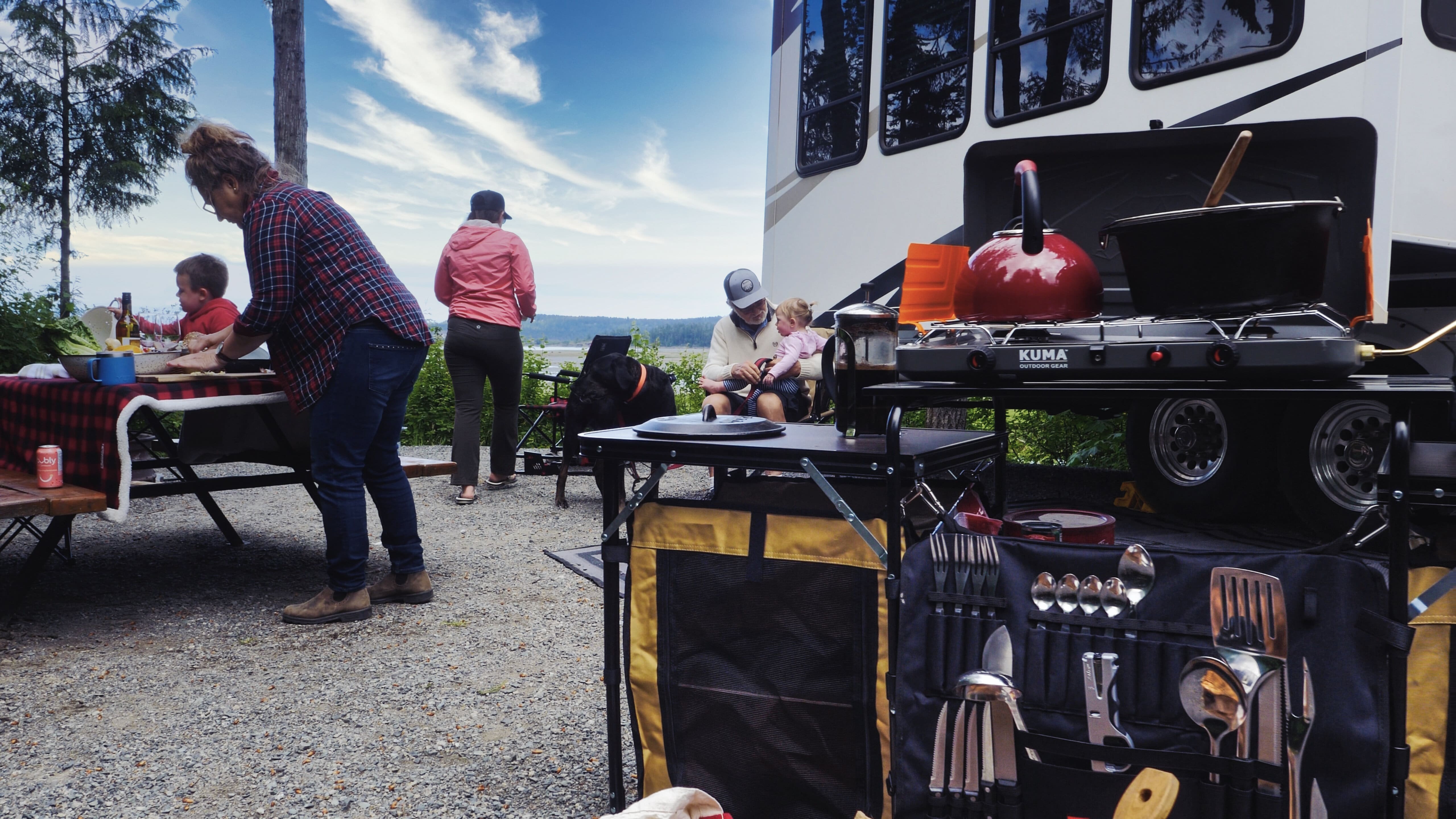 Plan Ahead
First, you need to decide where you're going and how long you plan on staying. Your destination will determine what gear to bring along, ensuring you don't forget any essentials.
Many popular destinations fill up quickly, so you'll want to book beforehand. If you haven't already done so, secure a reservation at campsites and long-term resorts! Need some help finding a spot? We've got you covered! We actually made a list of our top picks for North American snowbird destinations – take a look here!
Pack Thoughtfully
When your departure date approaches, get started on packing ahead of time. When you're gone a long time, you need more gear and time to get it all ready.
Take this time to go through your camping gear and see what needs repairs and replacing. Also, be sure to include some comfort extras, like a Lazy Bear Chair or a Bear Blaze Fire Bowl, which will make your trip much more enjoyable; nothing like a comfortable spot to relax and a fire going in minutes! Plus, our fire bowl is super easy to put out and won't make your clothes and hair smell like campfire!
Pack season-appropriate clothing. While you may be heading south in search of warmer weather, there can still be cool nights and rainy days to account for.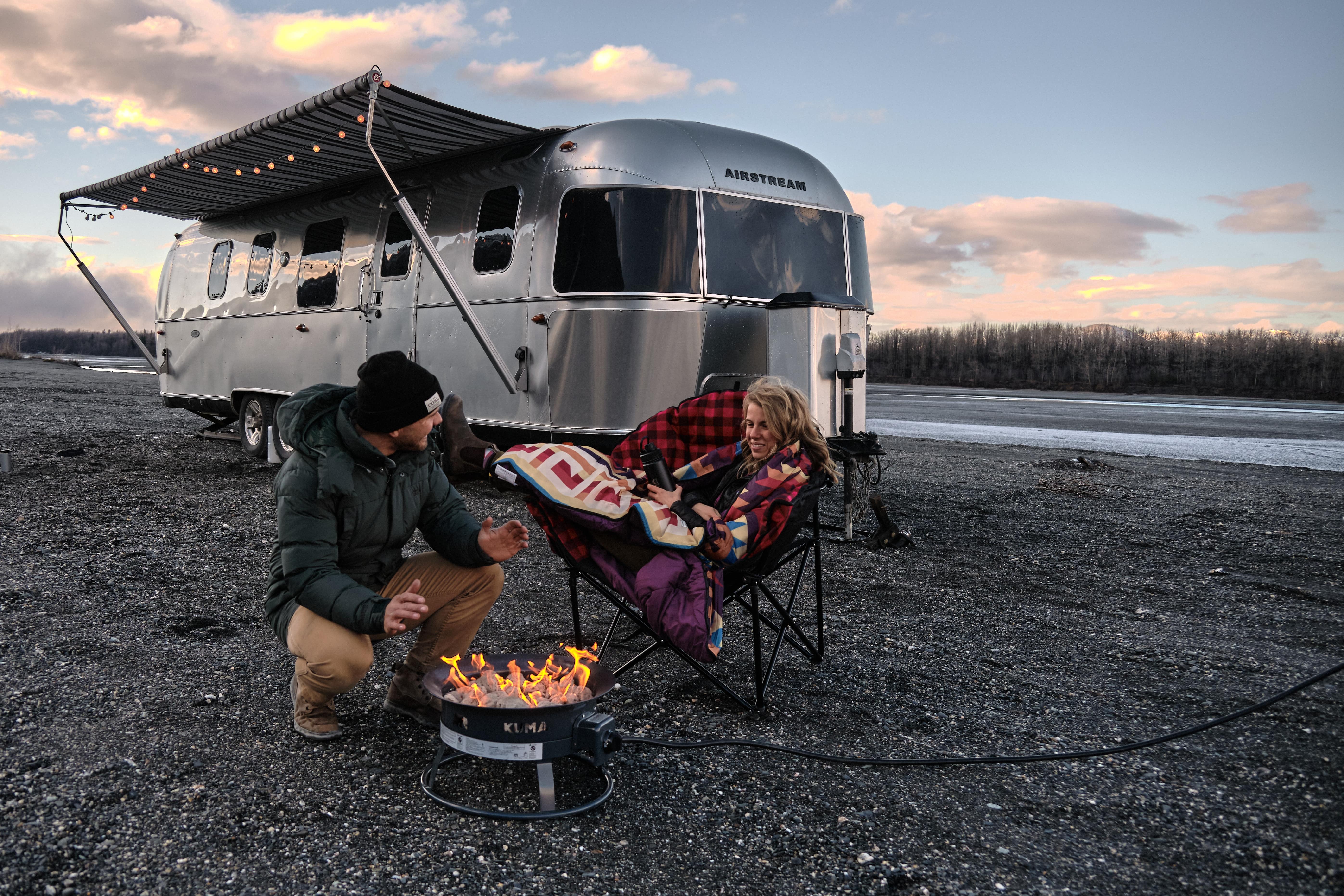 Transportation
Whether it's a road trip south to reach one destination or location hopping all winter long, snowbirds are on the road a lot. Plan the route to your destination ahead of time, and consider the cost of gas and accommodation fees en route to your location.
When traveling from Canada to the U.S. and vice versa, bake in extra time to allow for any delays due to construction road closures or rough terrain through mountain roads. Additionally, not every campsite will be open along the way, so be sure to plan for the occasional hotel stay if you need to.
Since you're in the car for a long time, keep items you regularly use on the road easily accessible, like a collapsible silicone bowl for any doggy companions and a travel mug for yourself for some much-needed caffeine.
Prepare for Outdoor Living
Even with a big fifth-wheel trailer, you'll end up spending most of your time outdoors. You want to pack all the gear you'll need to make your outdoor patio setup as inviting as possible while you sit outside and enjoy the sun.
Comfy camping chairs are a must-have. The Bear Trax Rocker is ideal for loungers, and the Lazy Bear Heated Chair and Switchback Heated Chair is ideal for those who want to stay warm on cold days and nights. Pair them with folding camping tables to rest snacks, drinks, and books.
An outdoor shelter is also ideal for getting shade, escaping the bugs, or being outside while it rains. The Bear Den Gazebo is perfect for cozy, long-term snowbird setups and is super easy to assemble (just one person can do it!).
To really pull everything together, add an outdoor mat to your campsite. Our Bear Outdoor Mat is breathable and won't kill the grass beneath it!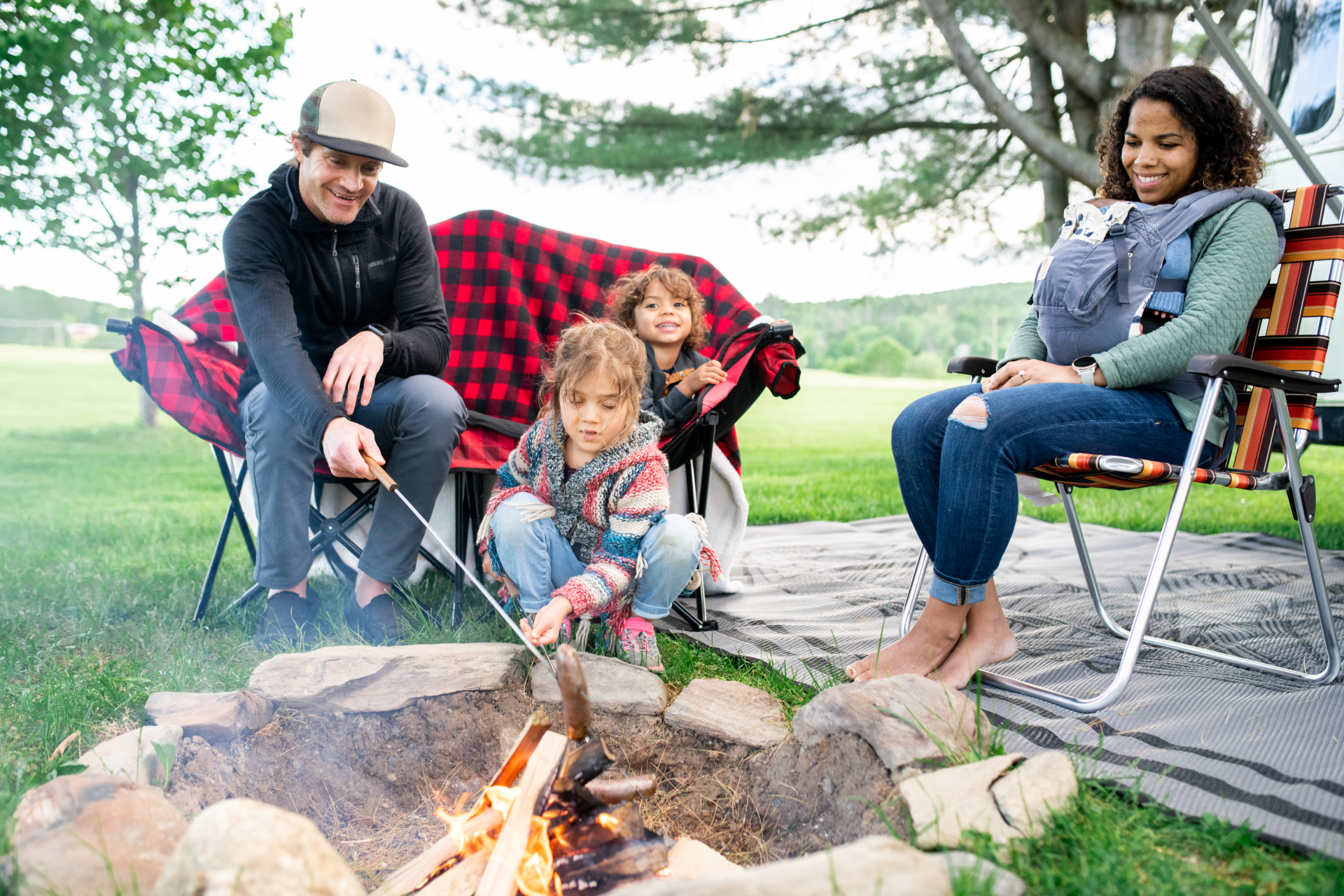 Have Extra Gear Ready
When snowbirding, it is common to make fast friends who are also settled in the area for the winter. Many areas have activities and events geared specifically towards snowbirds, especially camping resorts.
You want to ensure your campsite is equipped with extra camping chairs so that new friends and visitors can feel welcome when they stop by for a visit.
Our folding camping table, the Big Bear Table, is perfect for outdoor visitors. You can set it up for additional counter space and bring it out when friends are over to serve dinner or play cards.
Be Prepared and Have Fun
As the Scouts say, be prepared. If you take your time and carefully ensure you've brought what you need for your trip, all that's left to do is enjoy your time. A snowbird's life is a relaxing one!
And should you forget anything, don't fret. Kuma Outdoor Gear is available across the USA and Canada, in-store and online. You can grab anything you need after you've set out south.
Stay Connected With Our #KumaKommunity!
Make sure to follow Kuma Outdoor Gear on Instagram, Twitter, and Facebook to stay up to date on giveaways, our favourite camp-friendly recipes, how-to guides, and new product drops.
Want to share your adventure? Use the hashtag #KumaKommunity to show us your favourite Kuma gear in an encouraging and inspiring online space!
Share Article