Whether you're in the Pacific Northwest or the Rockies, one thing's for sure - camping season is gearing up. The team at Kuma is more than excited to hit the road, get rustic, and explore the beauty of nature.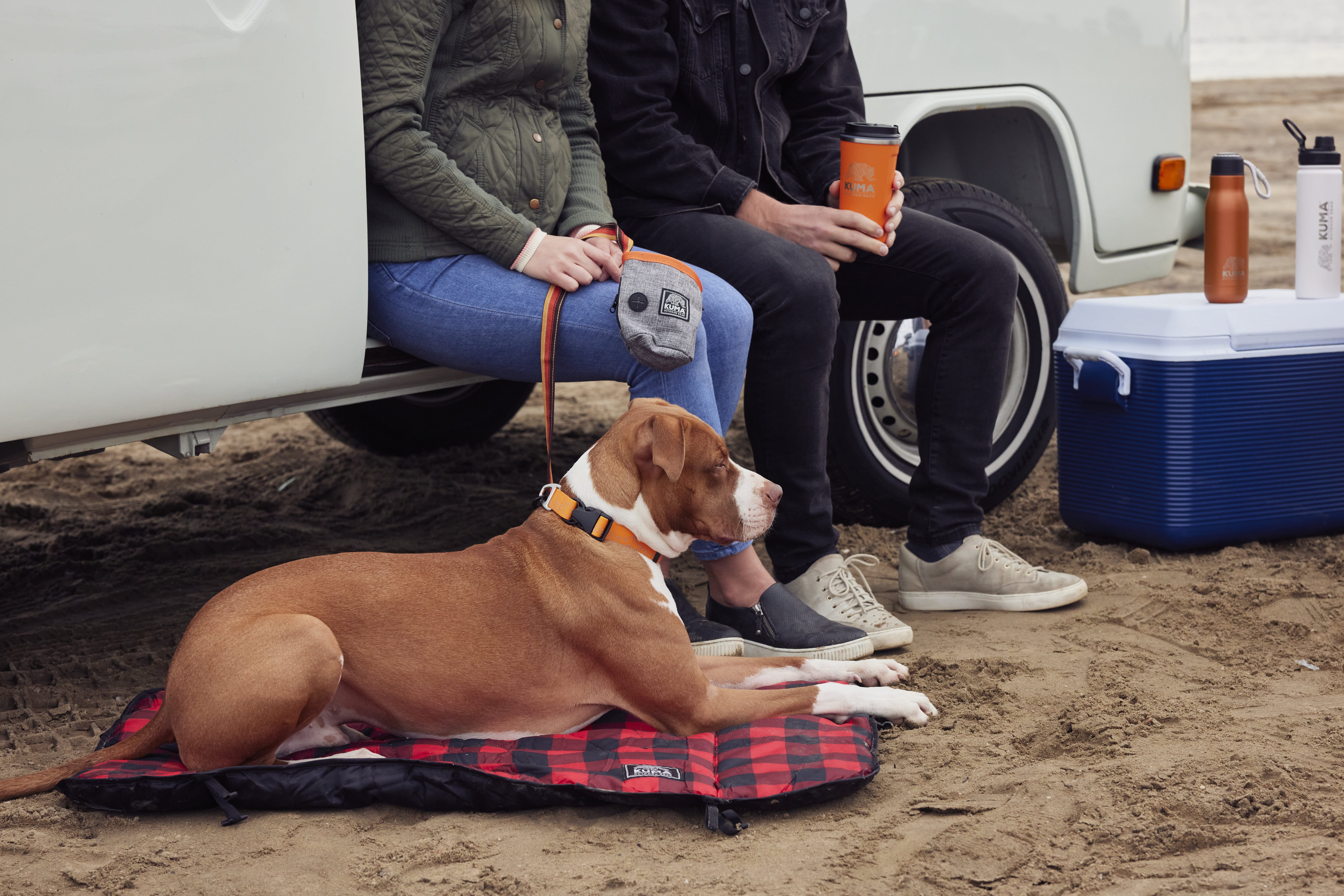 So, let's hit it! Roll up the sleeping bags, gas up the rig, and pack up the tent!
Wait…what about gear for the dog? Not to worry, we've got you covered. The Kuma team is all about accessible, high-quality camping gear for dogs and humans alike, and we want to make sure it's super-easy for dogs to go with their humans on all their adventures.
Let's dive into our essential camping gear for dogs checklist!
Soggy Dog Collar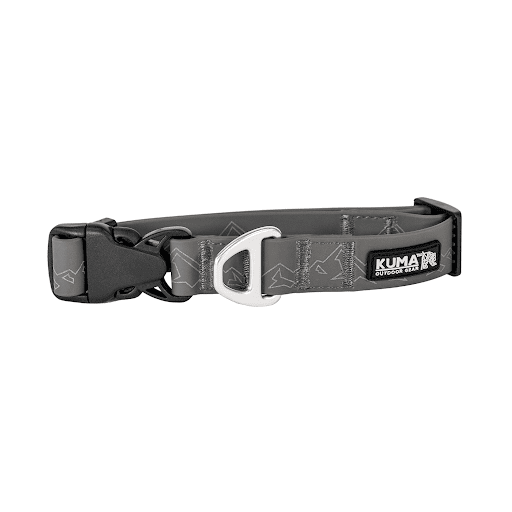 During a camping trip, it's almost guaranteed that you and your pooch might get a little damp (hello, dips in the lake!). However, that wet collar smell can sure be ripe!
First up on our camping gear checklist? The Soggy Dog Collar.
The Soggy Dog is a proud part of our most recent pet gear drop for 2022, and we're pretty excited about it. Smell-proof, BPA-free, and super stylish, the Soggy Dog is made of silicone, which helps counteract moisture and keep that area as odour free as possible. The mountain print on the collar is also reflective, which is great for those so good for those twilight walks.x
Adjustable and available in small, medium, and large sizes, the Soggy Dog has a Rock Lockster® buckle and lightweight D-ring. Perfect for keeping an eye on your pup during those nighttime campfires.
Kuma 3-in-1 Dog Leash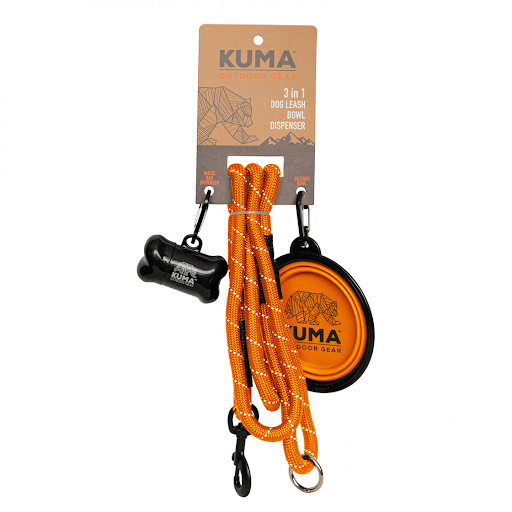 Effective camping gear for dogs needs to be convenient, and that's just what came to mind when we added our 3-in-1 Dog Leash to the list.
Extra durable, the leash material is polyester rock climbing rope, at a generous 5.5 feet long. Included as well in the leash set are a matching doggy bag dispenser with bags and collapsible silicone water dish with a 450ml capacity. Perfect for those long journeys between campsites!
It's worth mentioning that even if you aren't camping with your pooch, an easily accessible water dish can make all the difference on those hot summer days when you're at the beach, running errands, or just out for a stroll.
Good Dog Treat Pouch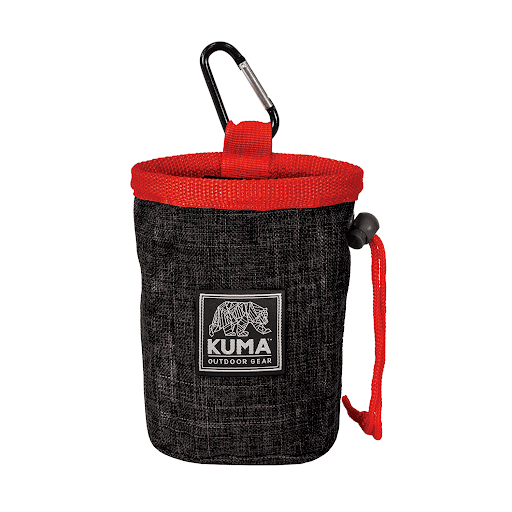 We think that our Good Dog Treat Pouch is the perfect combination of sustainability and efficiency. Treat pouches are reusable, and super handy to bring with you on the go.
Plus…we speak for all dogs east and west when we say that, wilderness or not, your pup still needs that daily treat allotment!
The Pouch keeps your dog's treats fresh and minimises mess - perfect for when you're on the go. The drawstring pouch's interior material is sturdy nylon, and the exterior material is polyester. Both fabrics are easy to clean and water-resistive (although not waterproof).
The pouch also has a convenient exterior doggy bag pocket, and a belt clip or a handy carabiner to allow for ideal hands-free transport.
Silicone Bowl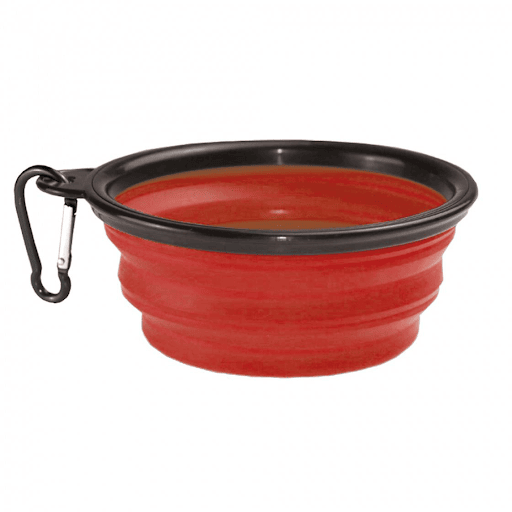 While our 3-in-1 Dog Leash includes a small silicone water dish, it's good to have a sturdy, larger water dish to leave at the campsite too.
BPA-free, our collapsible Silicone Bowl is made, of course, of silicone, a germ-resistant material - which is perfect for longer trips.
The bowl also includes a handy carabiner, perfect for quick storage on duffle bags backpacks. Or to hang conveniently within reach in your RV.
Lazy Bear Dog Bed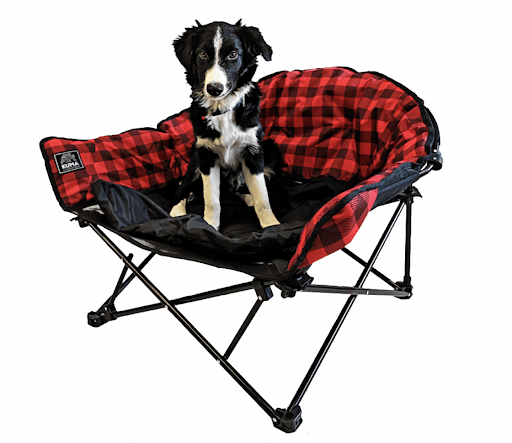 Cushy and cozy, the Lazy Bear Dog Bed is the convenient, dog-sized cousin of our Lazy Bear Chair, so you both can have a matching, extra-comfy chair by the campfire!
The Lazy Bear can accommodate up to 175lbs, so if you befriend a wise owl and a friendly fox on your travels, they can easily fit too - if your pup wants to share!
Don't fret about accidents or odours either; the Lazy Bear comes with a removable, washable padded cushion and mesh bottom for easy cleaning!
With two colour options, the chair material is durable polyester, with a carry bag included for convenience.
Lazy Bear Dog Blanket
A companion to our Lazy Bear Dog Bed, the Lazy Bear Dog Blanket sports some super convenient clips to attach to the Dog Bed.
With plush, soft microfibre top material and rip-resistant polyester base material, this blanket offers both longevity and premium comfort both off-and-on the Dog Bed. Bonus - we've included a convenient carry bag too!
The Bottom Line
So, to round it all up, the essential camping gear for dogs:
Don't forget their favourite food, a ball to play with, and a first aid kit!
Best of all? Select pet products are available for purchase both online and at most Kuma retailers!
Keep Konnected With The #Kumakommunity Hashtag!
Want to stay updated on contests, outdoor inspo, giveaways, and more? Follow Kuma Outdoor Gear on Instagram, Twitter, and Facebook.
Whenever you post, use the hashtag #KumaKommunity to share your outdoor adventures and to show us your favourite Kuma gear, all in an awesome and inspiring online space!
Share Article