Kuma Kitchen Series - Campsite Puff Pastry Apple Turnovers
Indulge in the essence of autumn camping with our Campsite Puff Pastry Apple Turnover recipe. It's a must-try for the season, featuring easy preparation and quick cleanup. The delightful aromas wafting from your campsite will undoubtedly pique your neighbours' curiosity, leaving them wondering, "What are they making over there?" So, gather your gear, immerse yourself in the cozy fall atmosphere, and let's create some comforting campfire meals together!
Ingredients:
1.5 lbs apples (about 6 apples)
3 tbsp butter
3 tbsp brown sugar
2 tsp cornstarch
2 tbsp water
1 lemon
2 tsp cinnamon
1 tsp salt
1 package frozen puff pastry
1 campfire sandwich press/pie cooker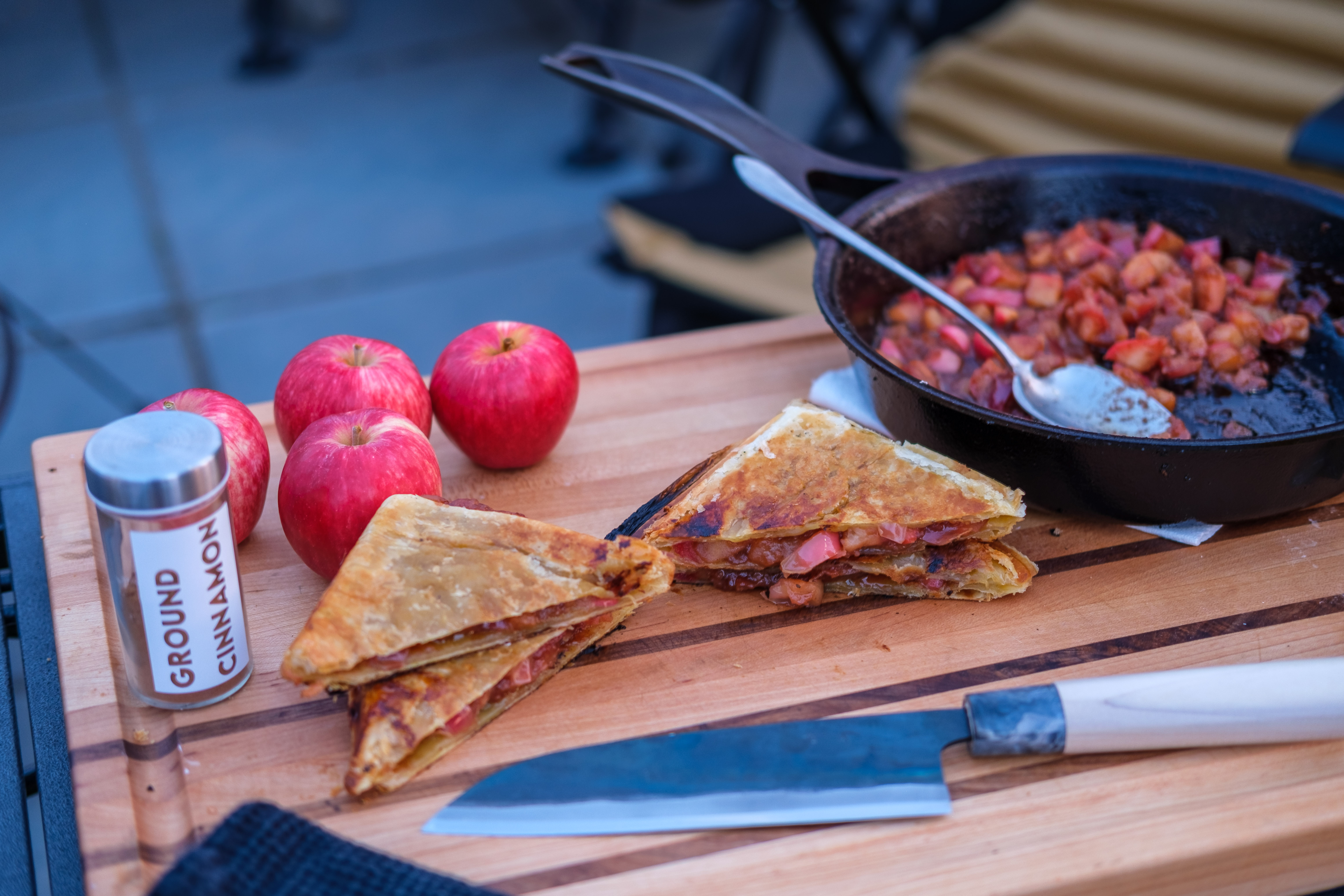 Preparation:
1. Start by coring, and then dicing the apples into 1 cm cubes.
2. Heat the butter in a large campfire safe skillet over the fire. Once the butter is melted, add the brown sugar and stir to combine.
3. Add the apples in, toss to coat and continue to cook until the apples are starting to turn golden brown, and the sauce is bubbling.
4. Mix the cornstarch and water together to create a slurry, and then pour into the apples. This is going to help to thicken the liquid into a more jammy consistency.
5. Squeeze the juice of 1 half lemon, and add the cinnamon and salt, mix to incorporate and continue cooking until the apples are a consistency you are happy with. As soon as they are done, remove them from the heat.
6. Cut squares of puff pastry to match the size of the sandwich press you are using. 2 per turnover.
7. Spray the interior of the sandwich press with oil, or coat with butter, then sprinkle a little brown sugar and place the first square of puff pastry down.
8. Fill with about 2 heaping tbsp of apple filling, and then lightly press the other square of puff pastry on top.
9. Cook directly in the fire, coals are the best, flipping sides every couple of minutes until the whole thing is golden brown. (about 8 minutes total)
10. Remove from the sandwich press, slice in half and serve while warm.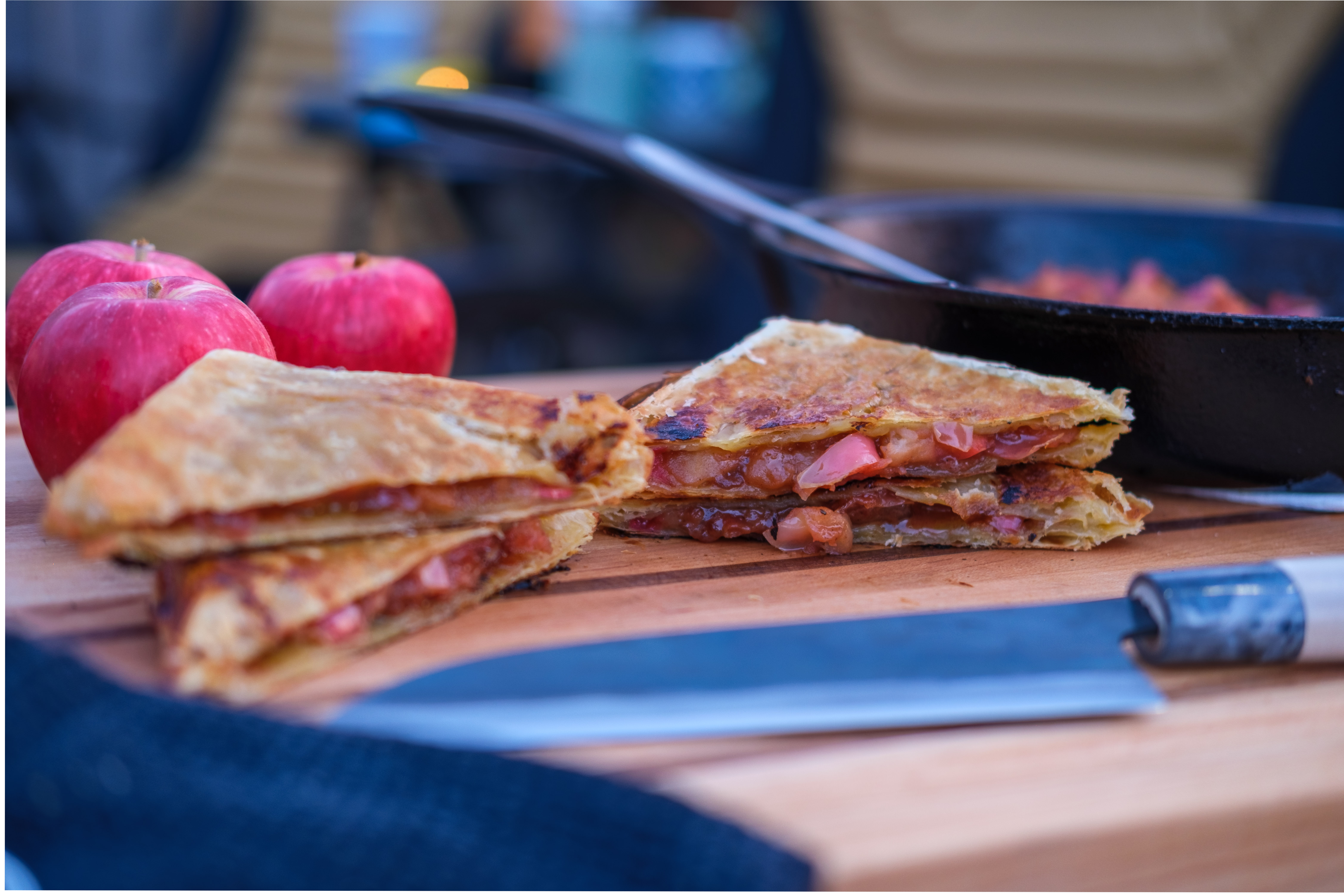 Tips:
Follow package directions for use of the puff pastry. Most likely needs to be removed from the cooler a couple of hours before you want to use it so that it can come up closer to room temperature before slicing.
Stay Connected With Our #KumaKommunity!
Make sure to follow Kuma Outdoor Gear on Instagram and Facebook to see more content like this, stay up to date on giveaways, our favourite camp-friendly recipes, and new product drops.
Want to share your adventure? Use the hashtag #KumaKommunity to show us your favourite Kuma gear in an encouraging and inspiring online space!
Share Article