As we well know, when the clock strikes midnight on January 1, the rest of the year has a habit of zipping by. Before you know it, spring is just around the corner, and your holiday décor may or may not be still up. Oops!
Yet, as the days lengthen and the snow melts away, we know that this means that camping season is just around the corner, too. Of course, we think our Kuma Kommunity should take advantage of camping year-round – but the spring just has that extra zest of excitement for us!
We get it, though, especially as snow continues to blow and temperatures continue to plummet. While springtime exploring, tenting, and bringing out the RV may seem a while off – now is the time to prepare.
Camping can take quite a bit of planning, including securing reservations, coordinating with friends, and seeking time off from work. If you want to do some camping this spring and summer, it's best to start planning now, so everything isn't left to the last minute!
From getting a heated chair for camping to corralling your friends to pick a date, here are some things you will want to check off your to-do list to have one of the most epic camping seasons yet!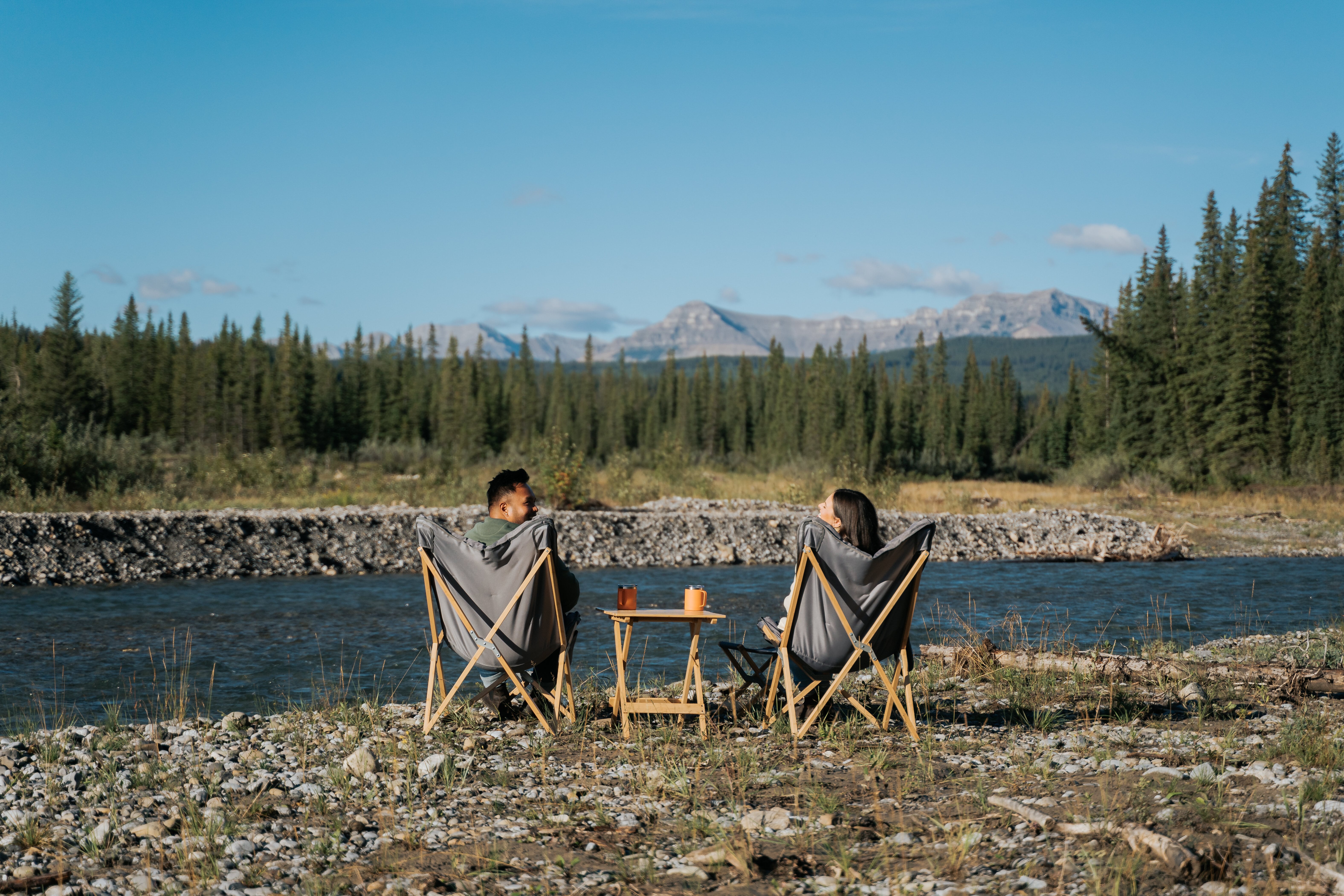 Pick Your Destination
If you've had your eye on a specific location, then it's a good idea to start making plans already! Many campsites will open their summer reservation list in February and March. So while it may still be snowing where you are, where you'll be camping already needs to be on the brain – especially if you want to secure some popular spots.
Start browsing through states or provinces, road trips, and parks you would like to visit. Make a note of the different camping options and their amenities. Start compiling a wish list of your top destinations!
We put together a pretty cool roundup of top destinations in North America recently on our blog, check it out here!
Reservations and permits can fill fast, especially for holiday weekends. Note when reservations become available in your calendar so you can be the first to nab your ideal camping spot.
Getting dates planned this far in advance can be tricky, especially when you're going with others. Check the cancellation policy before making reservations, just in case.
Assess Your Gear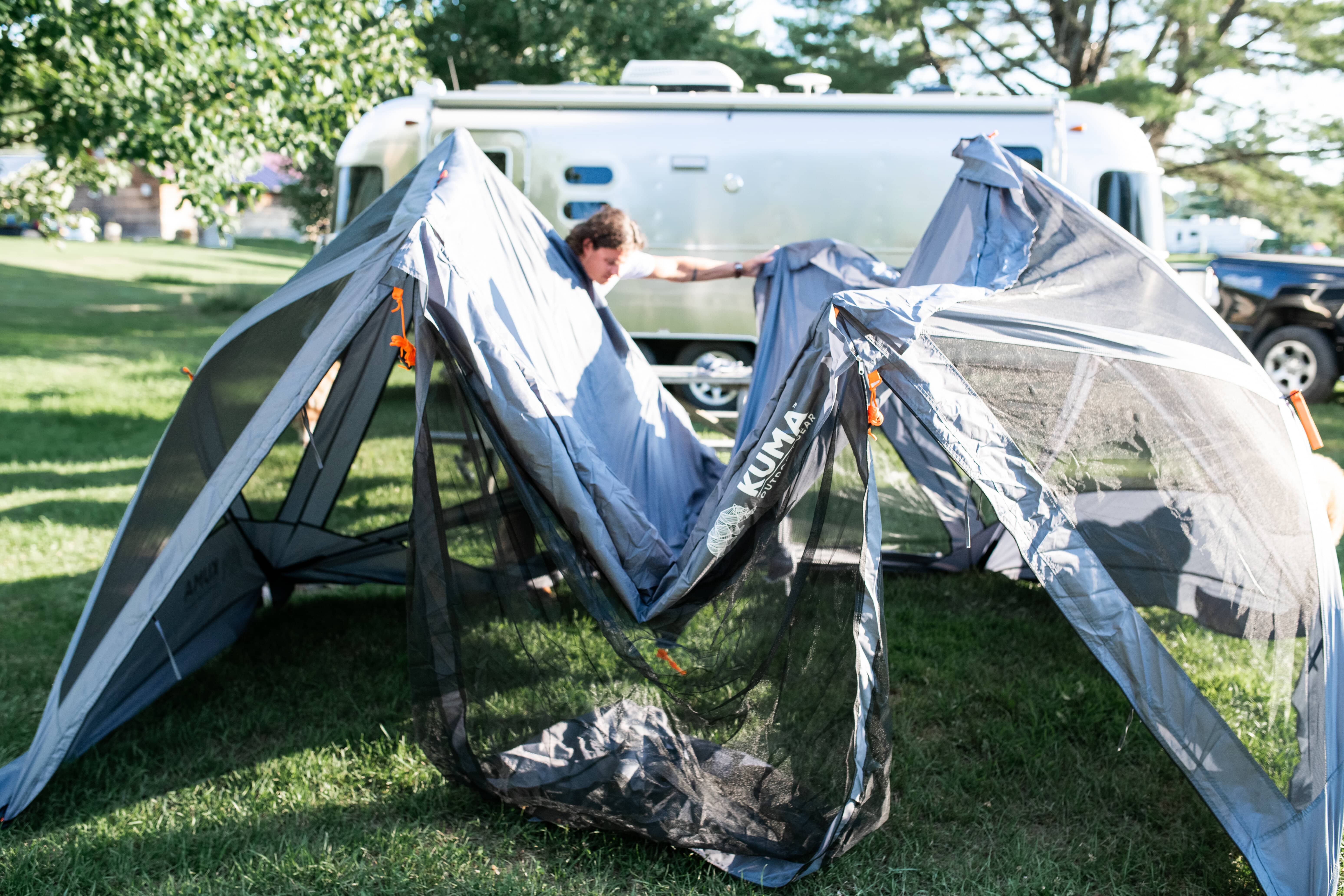 Every year, camping gear goes through quite a bit of wear and tear. Before you get started for the camping season, it's a good idea to look through everything you packed away during the fall and see what needs replacing and repairing.
The best way to go about this is to pretend you're going on a camping trip! Unfold and pitch your tent to look for holes or see if it needs waterproofing. Or, turn on your RV generator and ensure all the lights, outlets, and appliances are working correctly.
Inflate your sleeping pads and air mattresses and see if there are any noticeable leaks. Test lamps and flashlights to see if they need new batteries. Or perhaps it's time to get an oil change for your camper van. You get the drill!
You may also want to clean old gear. It may have gathered dust during its rest or still have remnants of last season on it. The last thing you want is to realize something is no longer usable when you're already on a camping trip!
Check Expiration Dates
When it comes to your first aid kit, fire extinguisher, and products such as sunscreen and bug spray, you want to ensure they're all still good for the year.
Look over all expiration dates when you're going through your items. Then, toss and replace anything that needs updating.
Grab What You Don't Already Have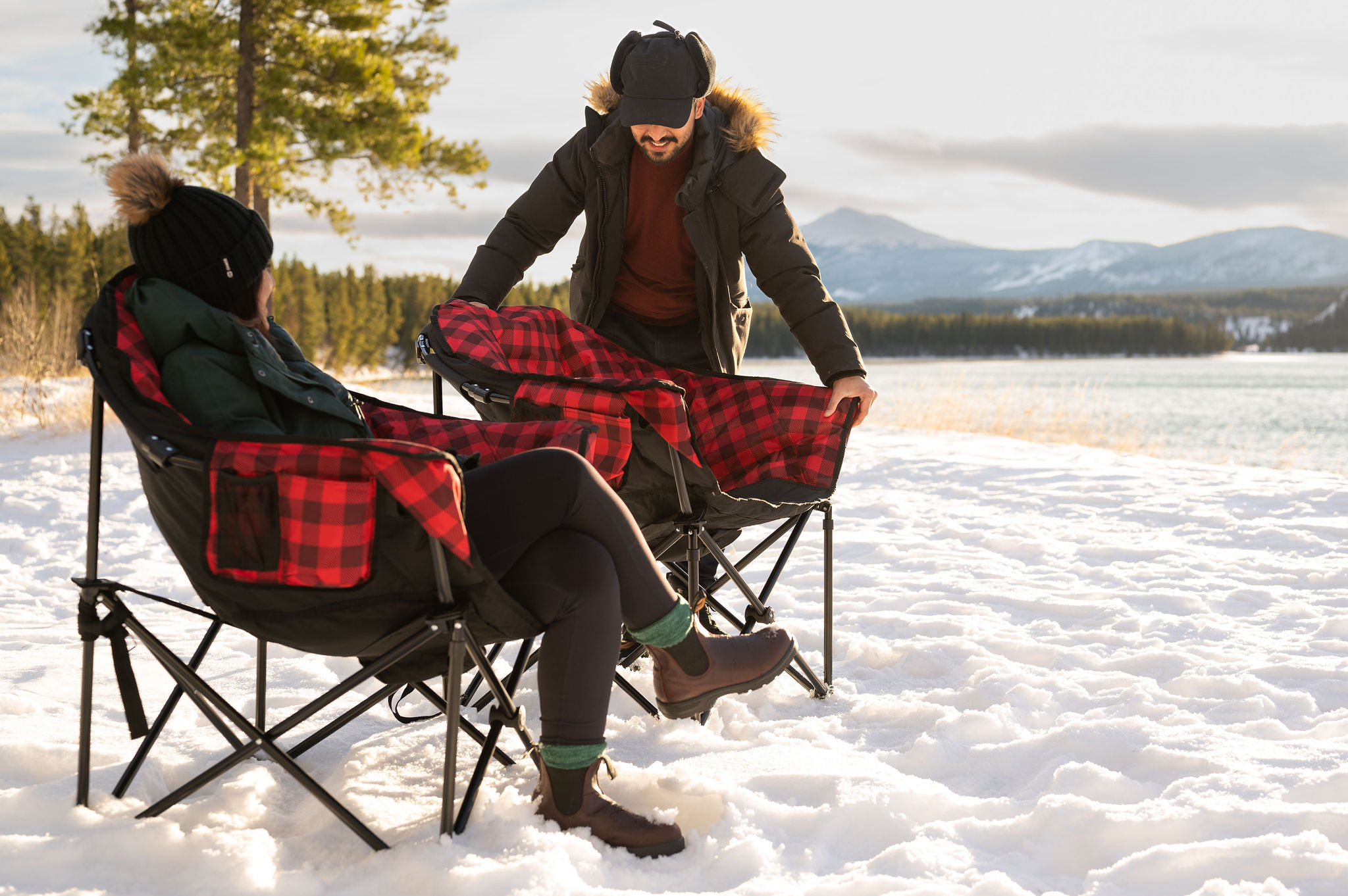 You can also use this time to get some new equipment you've had your eye on! Our heated chair for camping, the Lazy Bear Heated Chair, is one of the best items to have on hand for nights under the stars.
Cuddle up in bed with one of the best camping blankets around, the Lumberjack Sherpa Throw, and get a tent big enough to fit the whole family, like our Bear Den 5 Tent!
You'll be itching to start the camping season and try out your new products.
Organize Your Equipment
Once you've gone through everything and are satisfied that you have everything you need for the year ahead, it's time to pack everything back in.
Try to organize your equipment based on categories and how often you use it to make packing a breeze when it's time to head off on your trip. Labels for bins and a complete inventory list are great things to keep handy, so you know exactly what you have and where it is.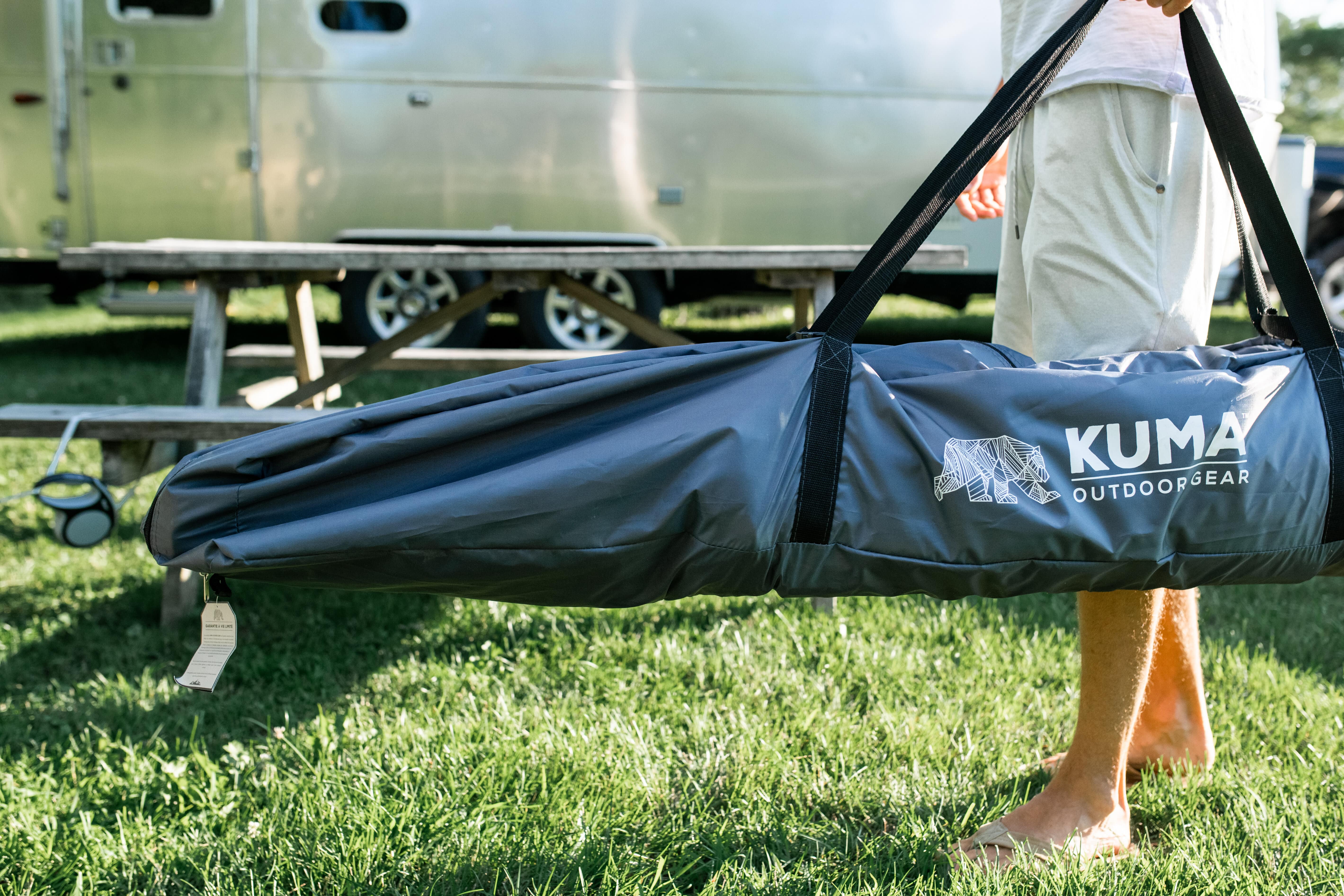 Don't Delay Your Preparations
While there are many opportunities to score last-minute campsites, the best road trips and camping spots are usually planned ahead.
This way, you can ensure that everything goes smoothly, see amazing sights along the way, and stay in some of the most sought-after campsite across North America.
Stay Connected With Our #KumaKommunity!
Make sure to follow Kuma Outdoor Gear on Instagram, Twitter, and Facebook to stay up to date on giveaways, our favourite camp-friendly recipes, how-to guides, and new product drops.
Want to share your adventure? Use the hashtag #KumaKommunity to show us your favourite Kuma gear in an encouraging and inspiring online space!
Share Article