Camping season is well upon us! Of course, we know that camping is an incredible way to experience the great outdoors, disconnect from your tech, and recharge those batteries. It's also a fantastic way to travel without breaking the bank on lodging costs.
But while camping is great for saving money on expensive hotel rooms, it doesn't necessarily mean that costs can't creep for other expenses such as food, campsite fees, camping gear, and entertainment. Especially if you're eating fast food or travelling without a pre-booked campsite reservation!
Whether it's your first time camping or your 100th time camping, we've put together the ultimate Kuma Kost Konscious Kamping guide so you can stay cost effective while still enjoying your camping trip!
Campsite Planning
Before you load up the car and hit the road, it's important to do a little planning and preparation ahead of time.
Research campsite costs
Research different campsites in the area you're looking to stay in and ensure they fit into your budget. Some campsites offer discounted rates for longer stays or low rates during off-season. Be sure to research private, Provincial/State parks, and National parks to get a good sense of how campsite pricing and amenities can differ!
If you're in Canada or the United States, take advantage of their annual national park passes! Parks Canada offers a yearly Discovery Pass for $72.25 and the United States National Park Service offers a yearly Recreational Lands Pass for $80. Park passes are a great way to explore a huge range of campsites and national parks across your country without having the extra cost of buying a parking pass each time you visit!
Note: These passes both cover standard admission fees for national parks, but don't cover all campsite fees – if you're ever unsure, contact your desired campsite directly!
You can find more information on Canada's national parks – plus accommodation and reservation information – through this link here! For national parks in the United States, this guide by Well Planned Journey provides a robust look at accommodations, guidelines, and frequently asked questions.
Choosing your campsite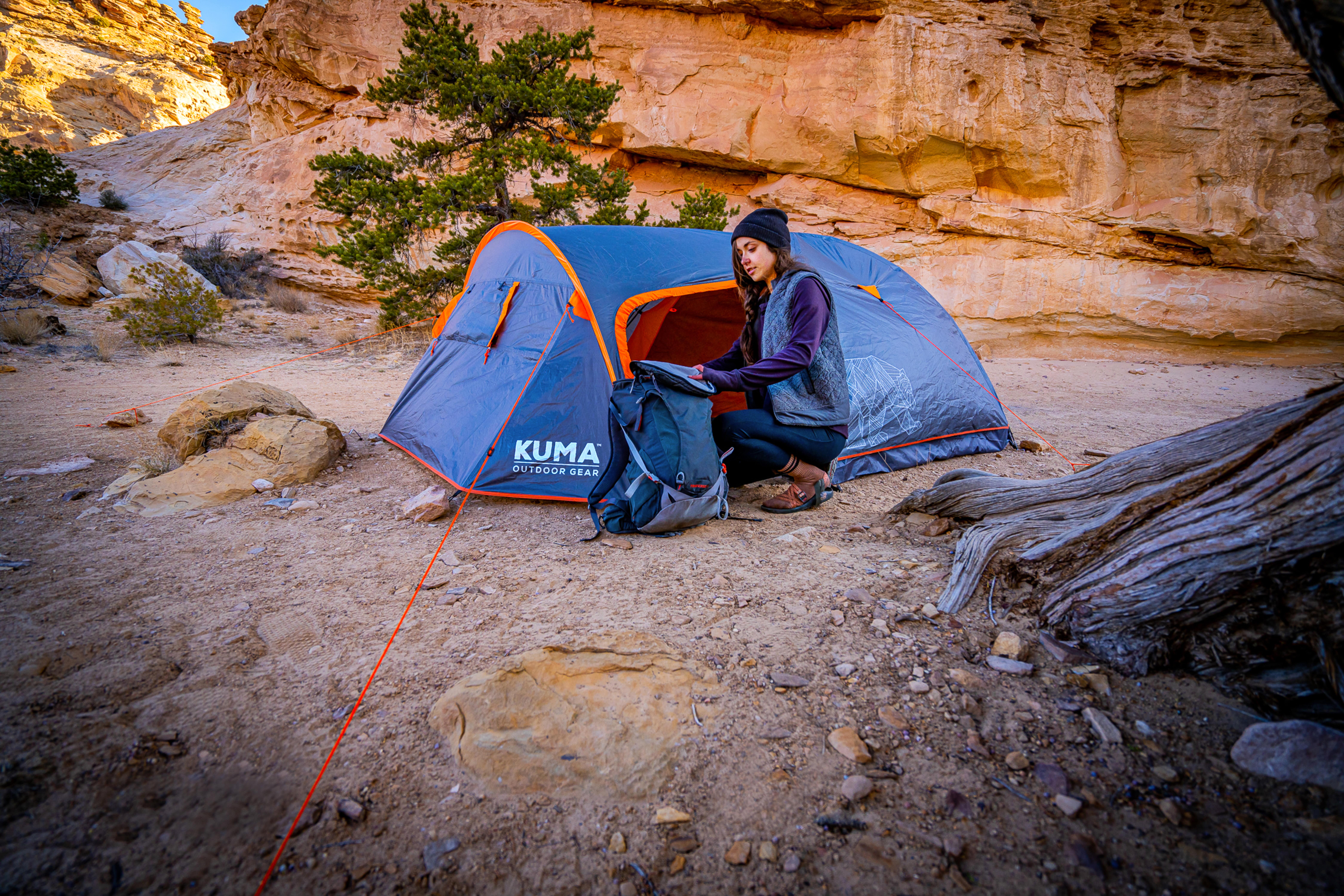 Choosing the right campsite(s) that you'll stay at during your camping trip is a pretty crucial component of saving funds while travelling. Look for campsites close to any attractions or activities you're interested in, like major hiking trails or fishing spots – this is a great way to save money on gas.
Whenever possible, always make your reservation ahead of time, especially if you're hitting multiple campsites on your journey! Reserving ahead removes the risk of not being able to find a spot and having to stay at a hotel or wasting gas looking for another campsite to stay in – not fun!
As well, consider the amenities for the campsites you'll be staying in. Showers, toilets, picnic tables, barbeques, or pools can make the fee more expensive – but having these amenities readily available instead of having to purchase/pack extra can also save you valuable vehicle space and funds.
Keep Track of Equipment and Supplies
Well before your trip, make a list of the equipment and supplies you'll need to have a successful journey! Organize your list by c ategories, like 'Kitchen Supplies' and 'Tent Setup'.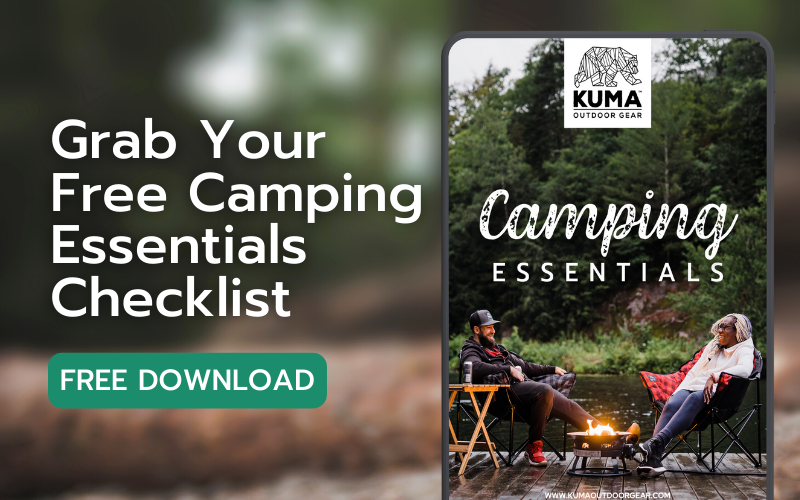 Outdoor folding chairs like our Backtrack Low Chair or our Chill Out Festival Chair are perfect for setting up your outdoor 'living room' near your tent! They're also super-easy to pack and store when you're not using them.
Making lists keeps you organized and reduces stress from the hustle and bustle of packing and preparing for your camping trip. It also reduces the risk of forgetting key items and having to shell out for a replacement while on the road!
Transportation
Transportation can be a significant portion of your expenses while camping, especially if you're making a big trip with multiple camping spots! Here are our tips for saving on transportation costs:
Carpool: If you're travelling with friends or family, consider carpooling to save money on gas! Take turns driving and create a fun playlist full of everyone's favourite songs to make it an extra-fun experience!
Plan your route: Everything's easy with Google Maps, but if you're outside of a service area, you might not be able to use your smartphone! Download the route you plan to take to your destination to ensure you don't get lost and waste gas in the process!
Camp close to home: Want to enjoy the experience of camping but want to cut down on gas spend and travel time? Kick it close to home! Look up campsites near your area and make it a mini-trip. You'll save time and money and still have a great time.
Key Takeaway
Travelling can be expensive, but camping doesn't have to be!
Even if you're on a strict budget or just looking to be more conscious of your travel spending habits, by properly planning ahead, there's no reason you can't take advantage of another beautiful camping season!
Stay Connected With Our #KumaKommunity!
Did you enjoy this camping guide? Make sure to follow Kuma Outdoor Gear on Instagram, Twitter, and Facebook to see more content like this, stay up to date on giveaways, our favourite camp-friendly recipes, and new product drops.
Want to share your adventure? Use the hashtag #KumaKommunity to show us your favourite Kuma gear in an encouraging and inspiring online space!
Share Article