At Kuma, we're all about making camping accessible and customizing the experience to your lifestyle. Want a spartan campsite with just the bare essentials? We dig that! Want an ultra-comfortable extension of your home for your campsite? Amazing!
We love the idea of camp furniture being more than sitting, eating, or sleeping equipment – it can be cozy, high-quality, and good looking too!
And when it comes to camp furniture quality and condition – that can have a huge impact on how you feel about your trip. Sitting on a broken chair that's on its way out just doesn't provide the same experience as sitting in a chair that's comfortable and high quality. It's so important to have camp furniture that you know will make it through the camping trip and many more summers to come.
Since your camping furniture is the foundation of a good camp setup, here are our recommendations for outdoor furniture that covers all your bases.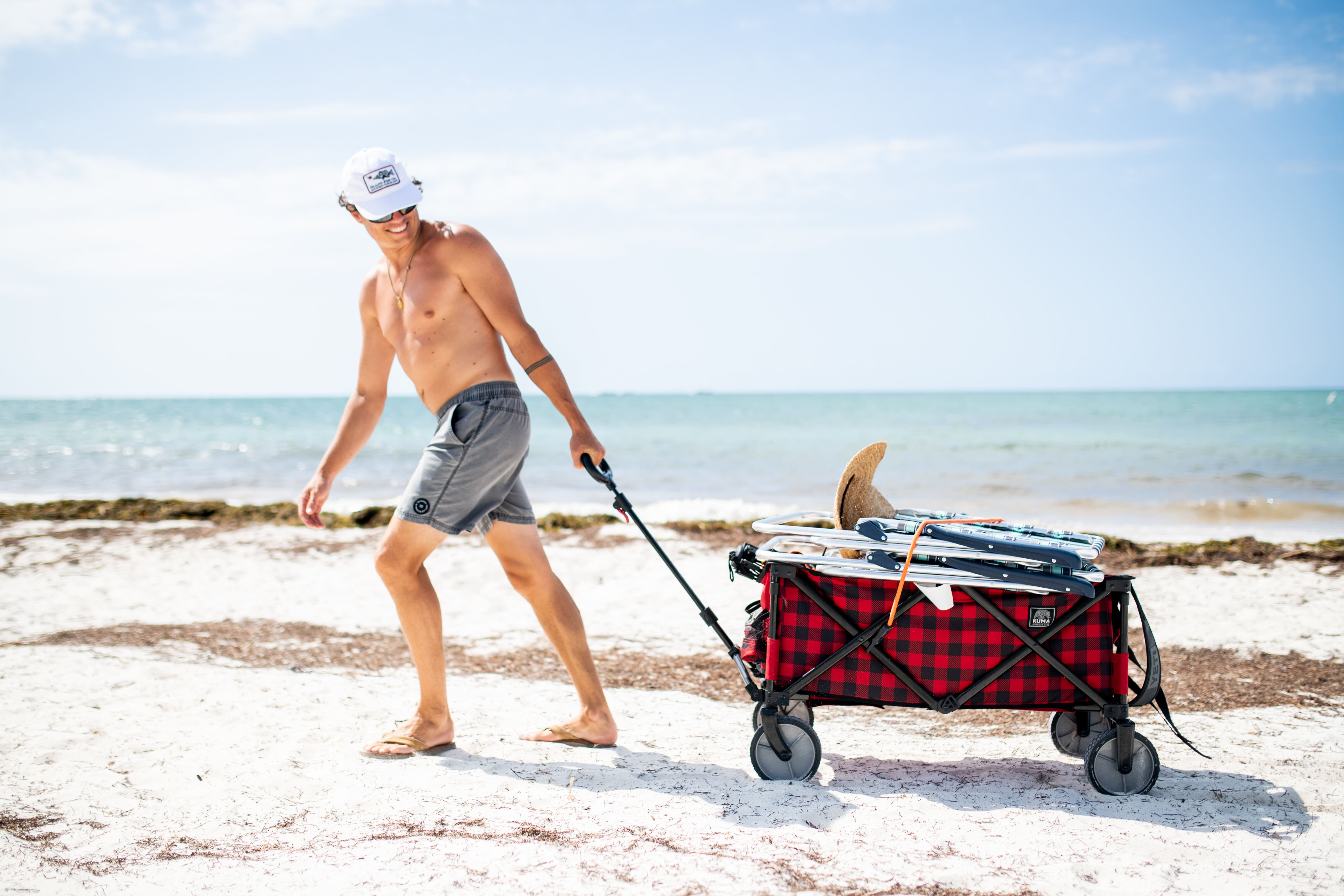 Camping Furniture for Eating
What is it about a simple sandwich while camping that tastes so much better than eating the same thing at home? It must be the fresh air!
While camping, it's essential to have a good outdoor furniture setup for preparing, cooking, and eating food. Our favourite is the Busy Bear Camp Kitchen. This foldable kitchen has everything you need to start cooking, including two counters with storage underneath and a raised platform just for your propane stove. Bonus – it's super easy to pack up at the end of your trip, and it comes with its own handy carry bag!
When ready to eat, gather around the Big Bear Table on your Backtrack Chair. It's so important to have lightweight and collapsible camp furniture for easy packing and transport.
Outdoor Furniture for Relaxing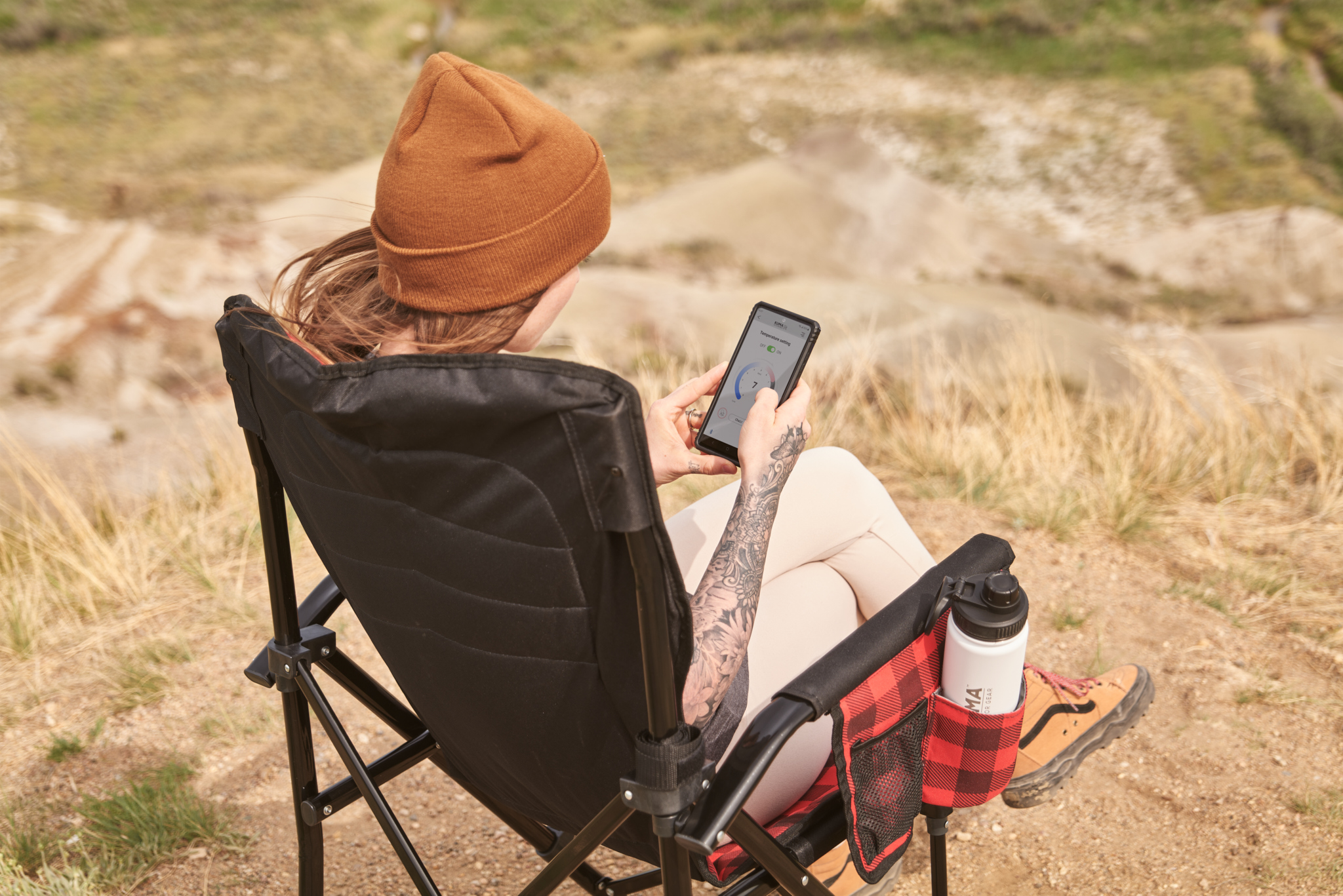 After you've spent a day splashing in the river or hiking up the mountain, it's time for some relaxation. The Kuma Lazy Bear Chair is not your average camping chair. It has a fully cushioned seat with lots of space to stretch out and read a book.
If you're looking for an afternoon nap or want to sit and enjoy the breeze through the trees, our compact rocking chair, Bear Trax Rocker, is a great option.
Pair either chair with the Cub Bear Table, a small side table perfect for resting snacks and drinks while you lounge.
And when the sun sets and the evening chill comes sweeping in, our new Switchback Heated Chair is the ultimate camp furniture solution. Convenient, comfortable, and cozy, the Switchback is the first-ever padded chair that uses the Bluetooth™ DuoHeat System. Just grab your phone, open the Kuma Heated App and crank up the heat! As the warmth sets in on both the seat and the lower back, you'll be able to micro-adjust your heat settings from 1 to 10 – and view it on the chair's LED display.
Must-Have Camp Furniture for Sleeping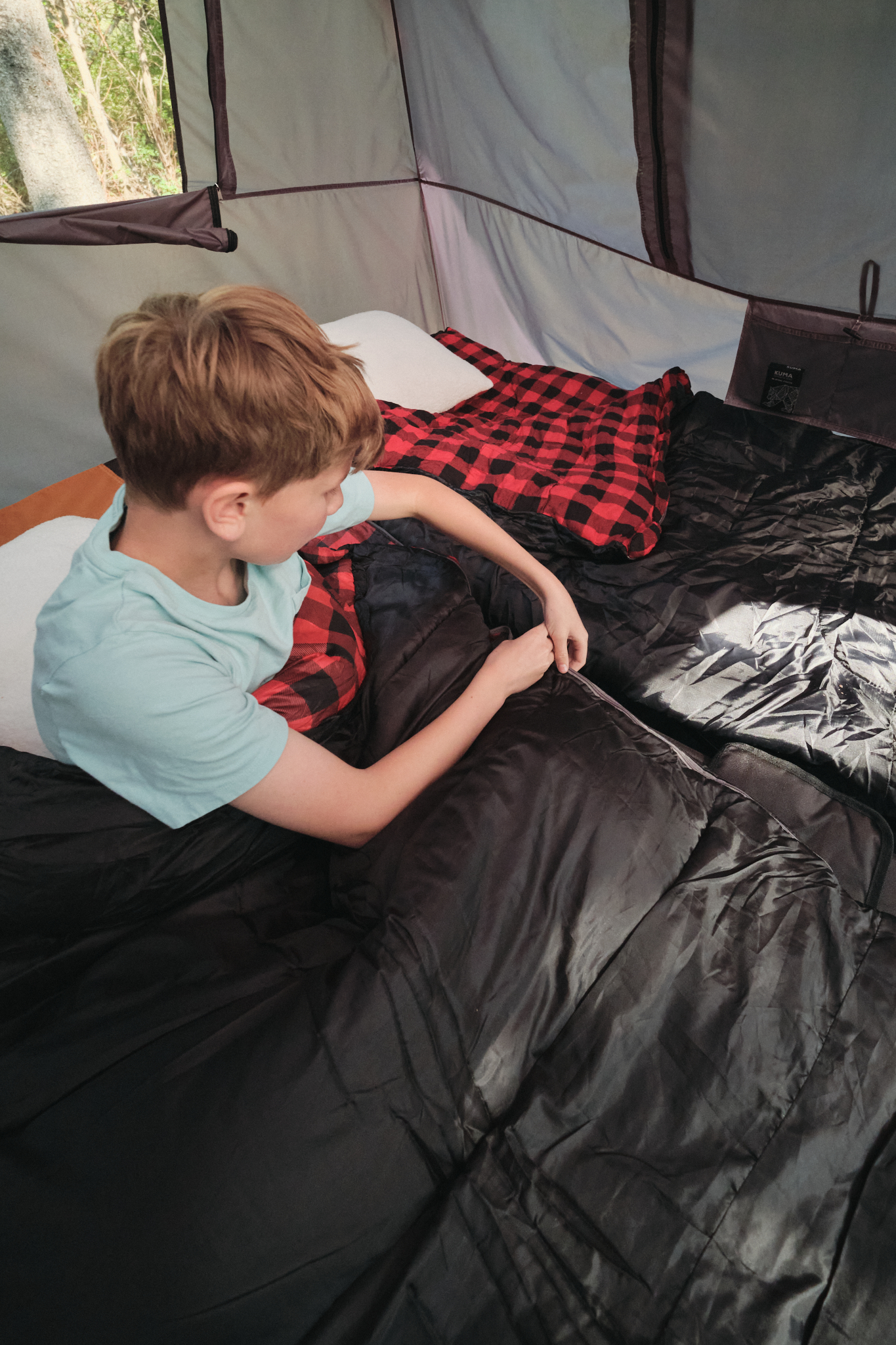 Let's be real; you don't want to sleep on a thin foamy mat or a cold inflatable mattress. Those two culprits are why people think sleeping while camping is uncomfortable.
But what if we told you that you could have one of the best nights of sleep of your life while camping? Our Big Bear Camp Cot is ideal for those who want a luxury sleep, even while camping. You simply unfold it open, secure it in place, and then get snoozing.
To make your sleep under the stars that much better, top your cot off with the Kuma Jasper Sleeping Bag and a Lumberjack Sherpa Throw.
On the Go Camp Furniture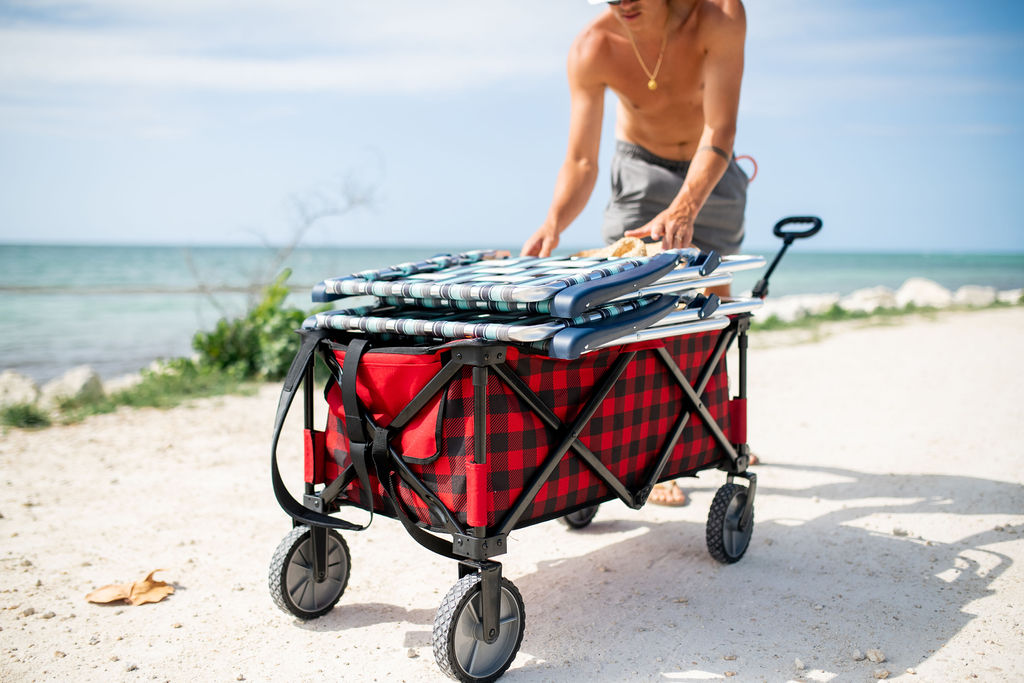 Not all time spent camping takes place at your cozy campground. For hikers, fly fishers, and other adventurers, the Tri Pod Chair is small but mighty. You can have a moment of reprieve to sit without carrying around a full-sized chair.
For families, the Bear Buggy Cart is a must-have. This cart can haul the beach toys, firewood, foldable chairs, and all the food you need for a day at the beach. Plus, we all know how exhausting that walk back to the car is after a sunny day at the beach – use the wagon for all of your supplies to make things easier!
Create Your Dream Outdoor Space
Make the most of your RV or camping experience and elevate your outdoor setup with our versatile Bear Den Gazebo, which offers the perfect balance of protection and openness for any outdoor activity.
Maximize your outdoor living area with an outdoor mat for extra room. We've just launched our own line of RV mats here at Kuma. Some are bright and snazzy, and others are more neutral – perfect for total campsite customization!
And when it's time to lounge, our Bear Buddy Double Chairs are as cozy as couches for ultimate relaxation.
Add a little ambience and illuminate your evenings with our portable Galaxy LED Light Strips – hang them on your RV awning, on your tent, or on your open trunk!!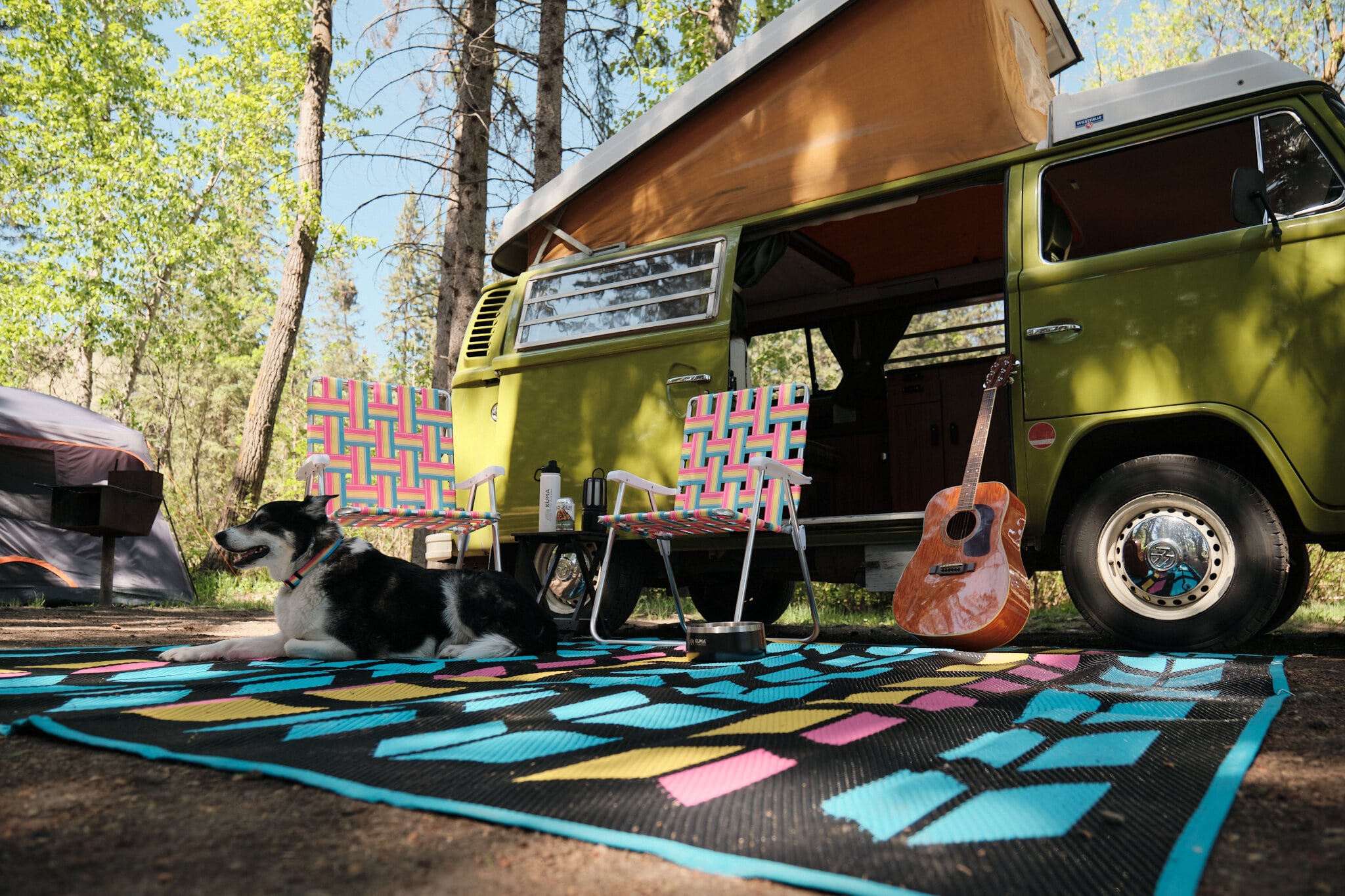 Bring What You Need
Depending on the type of camping they like to do, every person will want different outdoor furniture. Some campers just need simple items to easily pack in and pack out. Others may want a permanent camp set up with cozy, luxury items. Just remember to think about every part of the day to cover your bases.
Stay Connected With Our #KumaKommunity!
Make sure to follow Kuma Outdoor Gear on Instagram, Twitter, and Facebook to stay up to date on giveaways, our favourite camp-friendly recipes, how-to guides, and new product drops.
Want to share your adventure? Use the hashtag #KumaKommunity to show us your favourite Kuma gear in an encouraging and inspiring online space!
Share Article