Without a doubt, food tastes better when you're camping! Whether it's all the fresh air or the extra work it takes to make a meal, settling down to eat while out in the great outdoors is one of the best feelings.
If you're tired of roasting hot dogs and making sandwiches, we have plenty of camping meal ideas to spark some inspiration while camping.
Before you begin your prep and cooking, ensure you have the right equipment, like a propane grill, a 2-burner stove, or a set of camping bowls.
Let's get our chef hats on and get cooking!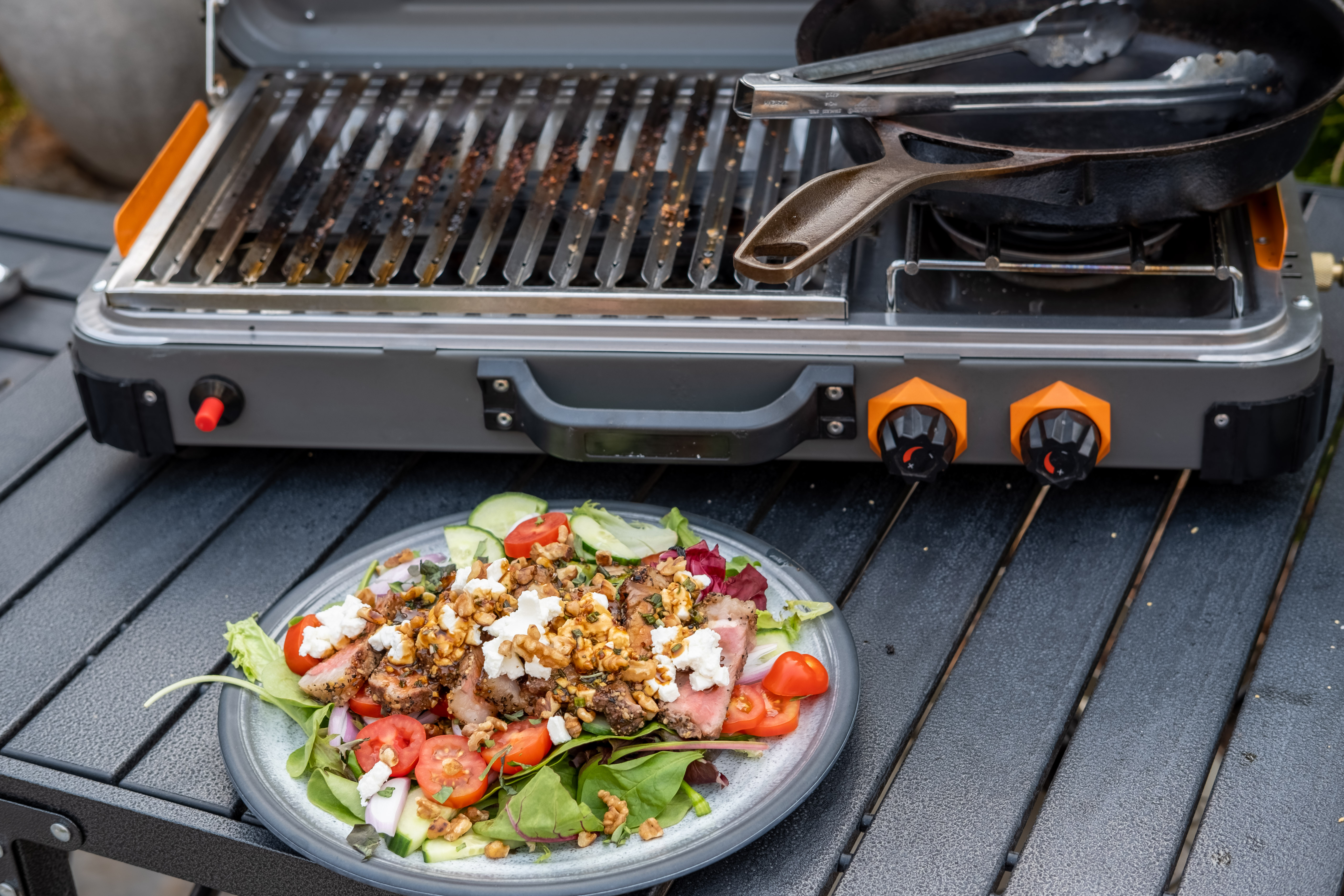 10 Camping Meal Ideas to Try This Summer
Start this pulled pork recipe ahead of time at home for the ultimate easy camping meal. The BBQ sauce and pulled pork are made at home, where they can soak up the flavour. When you're ready to eat, all you have to do is reheat the pulled pork and make some fresh coleslaw to top it all off.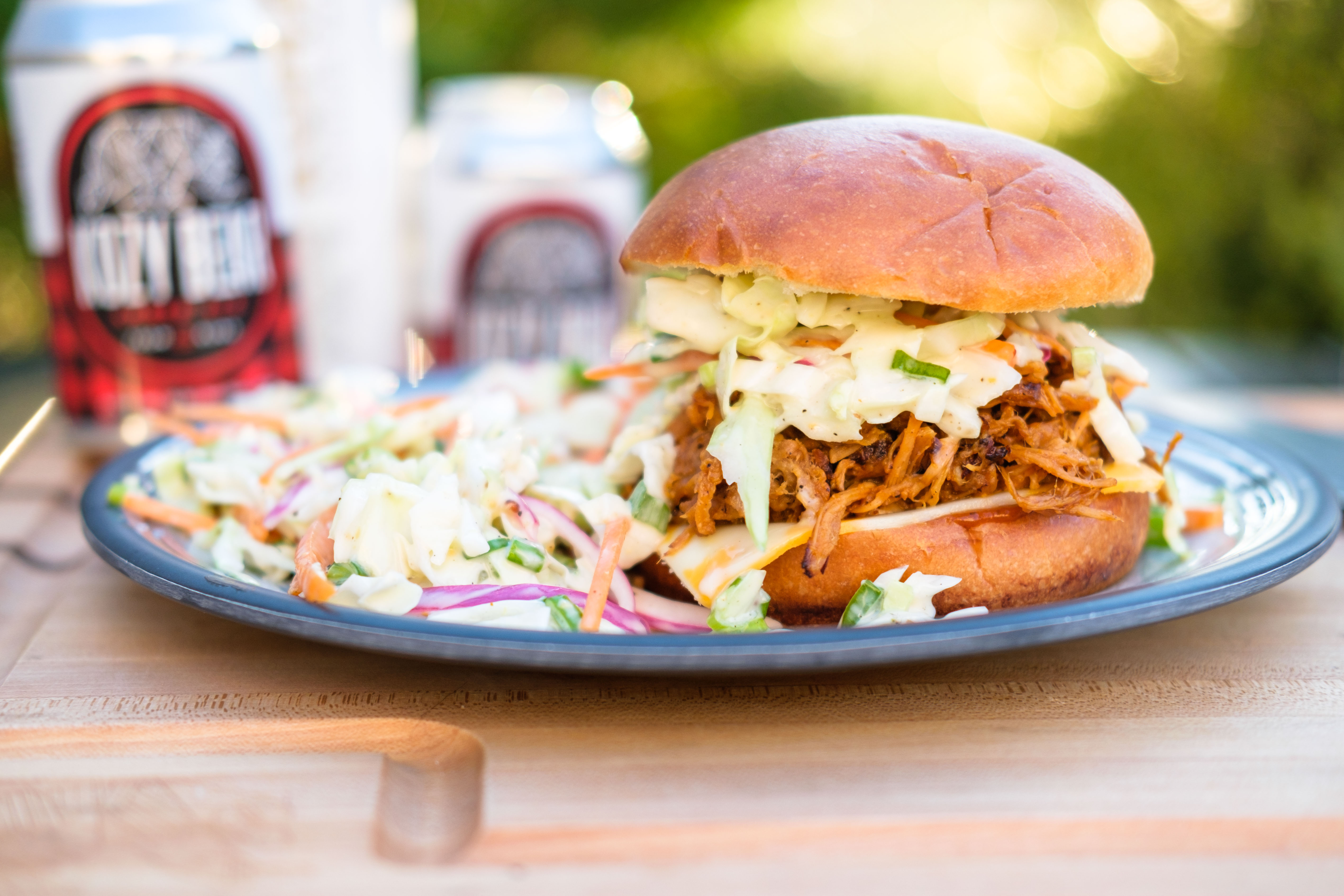 Comfort food outside? Yes, please! Make this chili recipe in advance for easy meals or onsite. However, The reason this recipe is a winner is the cornbread. Pre-measure the ingredients and then make fresh cornbread using a cast iron pan.
Serve the chili in some collapsible camping bowls, and you're all set for the taste of home!
For such a delicious and upscale dinner, steak is quite simple. Which makes it the perfect camping meal! With this steak salad recipe, you can load up on protein and enjoy some fresh greens.
With a homemade salad dressing and additions of goat cheese and walnuts, it will feel like you're eating at a five-star restaurant rather than in the woods.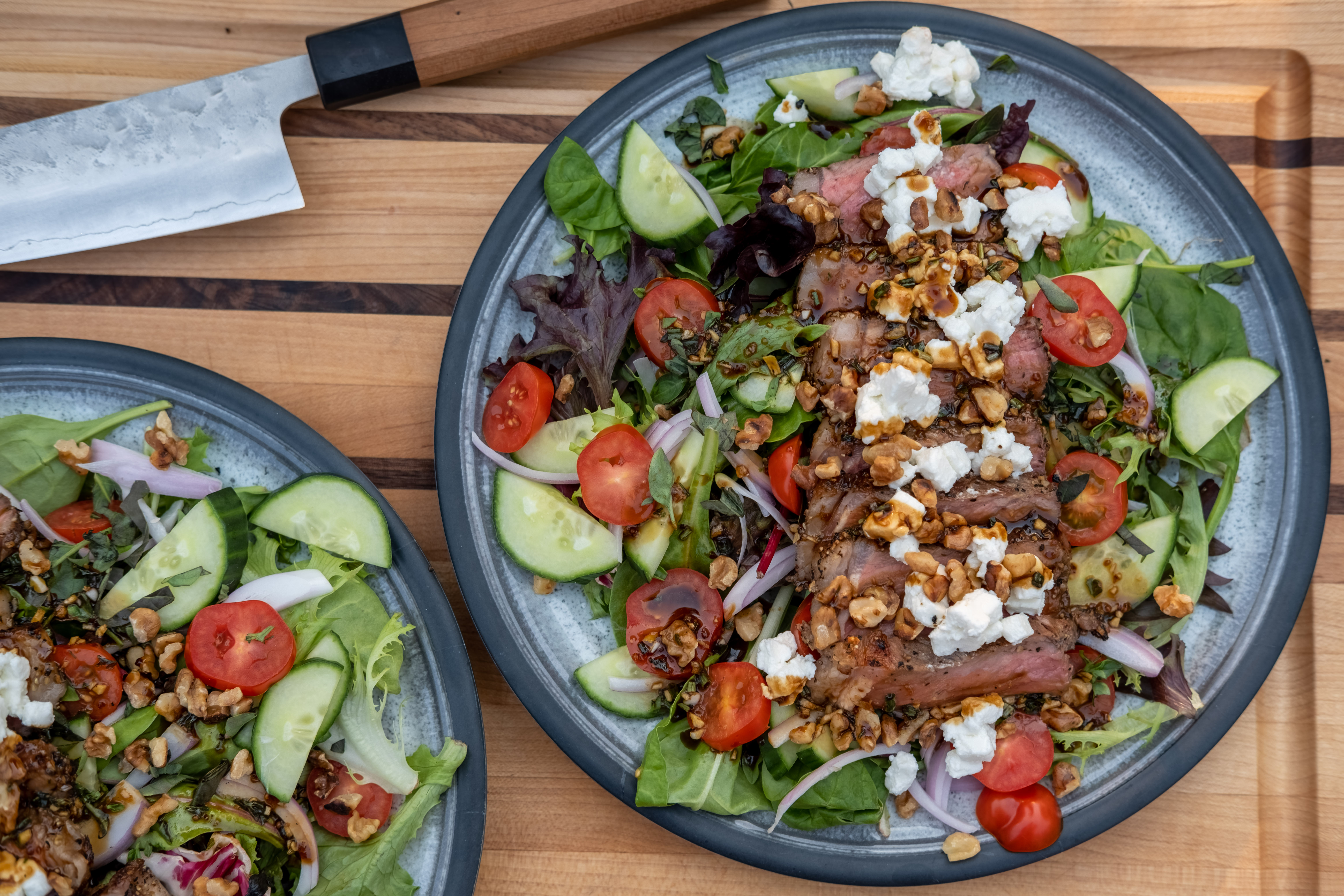 When it comes to camping, the fewer dishes, the better. You can toss all of these ingredients for mac and cheese in a Dutch oven or a large pot to cook over your propane stove.
This makes it an excellent meal for a busy day, when it's raining, or you're serving a big group. You can easily double it up for more people.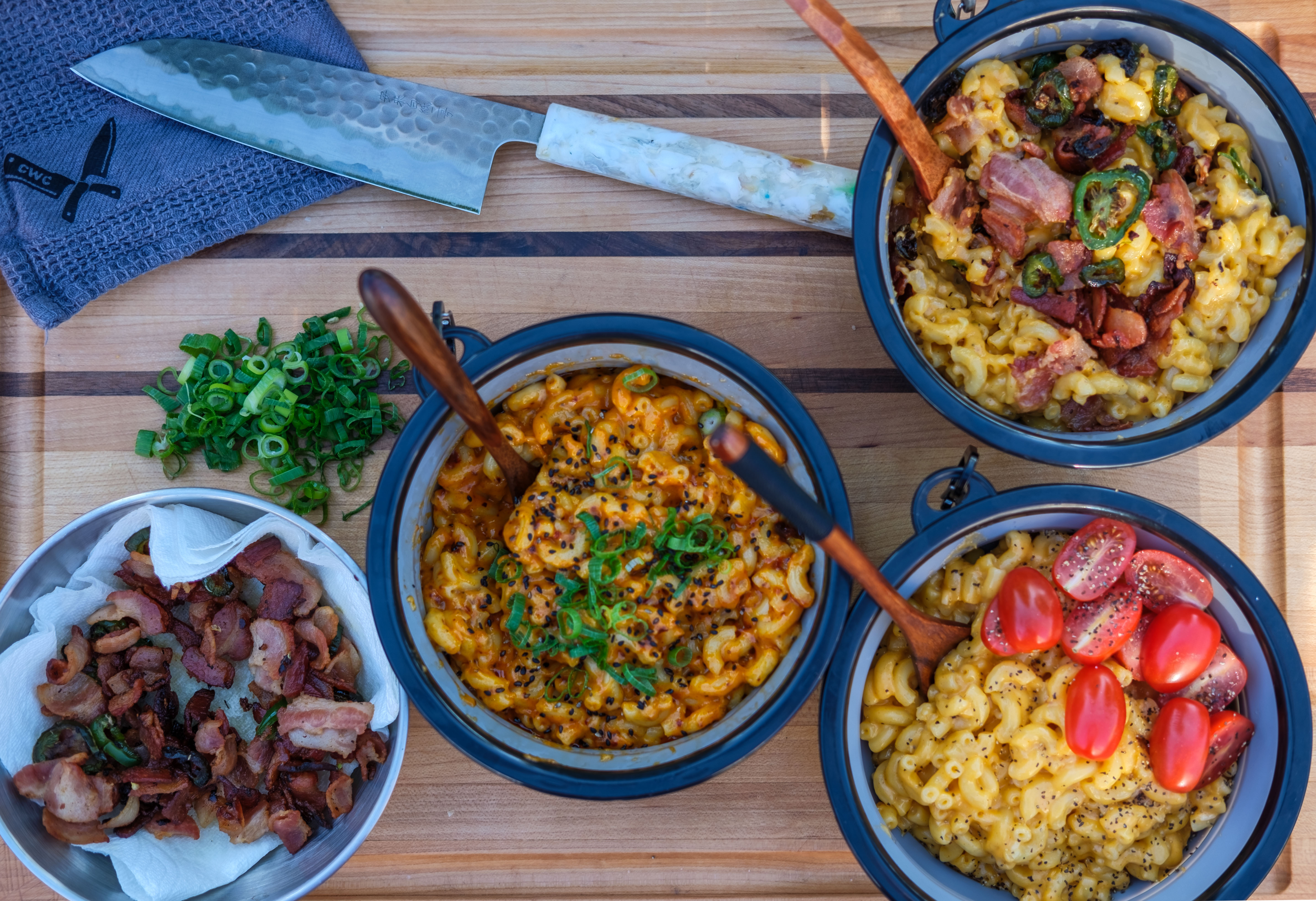 Pizza is one of those meals we often crave, but it is difficult to make while camping. But you don't need a fancy pizza oven when you have a campfire and pizza pockets!
You can make this easy 6-ingredient dough ahead of time and freeze it. Then, you can let it proof in a sunny spot in a camping bowl before being cooked with the fillings over a fire or a gas stove.
For all the vegetarians, this one is for you! Skewer recipes are one of the most underrated camping meals out there. They're about as easy to cook as hot dogs.
Skewers can be simple or a little more deluxe, like this recipe with homemade marinade and tzatziki. It has plenty of vegetables and halloumi that grill wonderfully.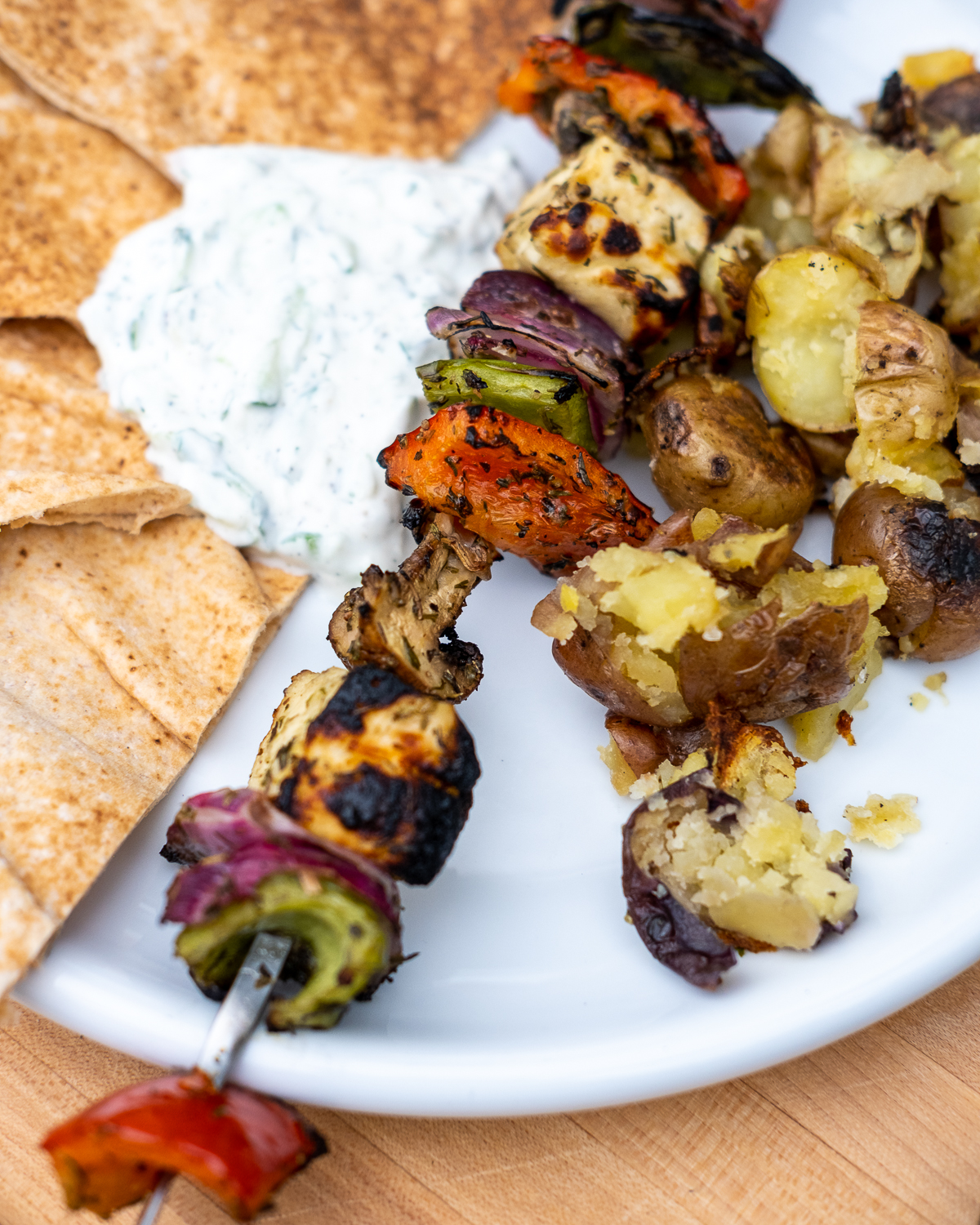 This warm corn salad is a great lunchtime option or as a side to other meal ideas on this list. Add some grilled chicken as a protein or put it in a burrito. It's very versatile!
To make this recipe even easier, prep the salad dressing at home and bring it along in a small plastic container in the cooler.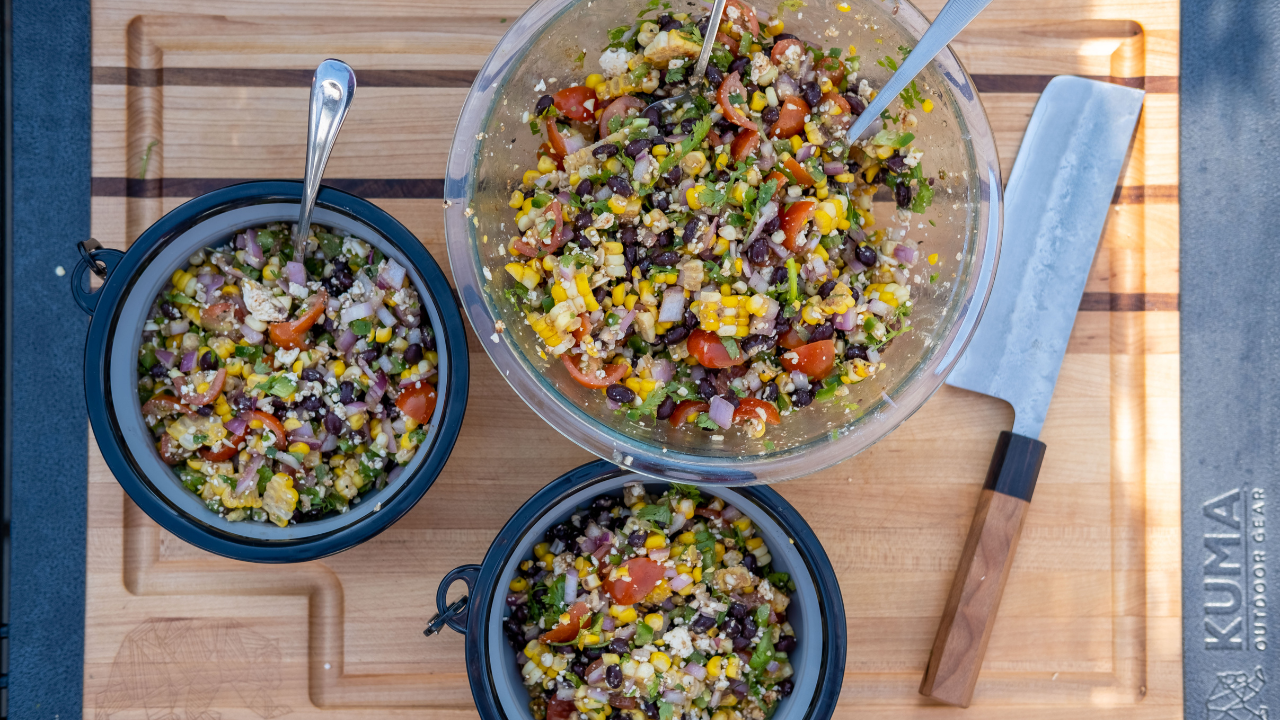 Here's another make-ahead recipe for easy cooking and fewer dishes. The pork is made at home using plenty of delicious spices for plenty of flavour.
Then, you can either freeze or refrigerate it, depending on how soon your camping trip is. The rest of the meal is a matter of your choice of toppings!
If you've tried sloppy Joes before, you'll love its fancier cousin, sloppy Joseph. We promise the flavour in this sandwich will blow you away. Once again, make the ground beef filling ahead of time for easy cooking, or pre-portion out the ingredients before you go. Then all you need are fresh brioche buns and cheddar cheese to complete the meal.
This camping meal is more of a side dish, but if you want just potato salad for dinner, there's no judgment here! Potato salad tastes fantastic on a hot camping trip when the sun lowers your appetite. All you want is fresh, cold potato salad with red onions and dill pickles.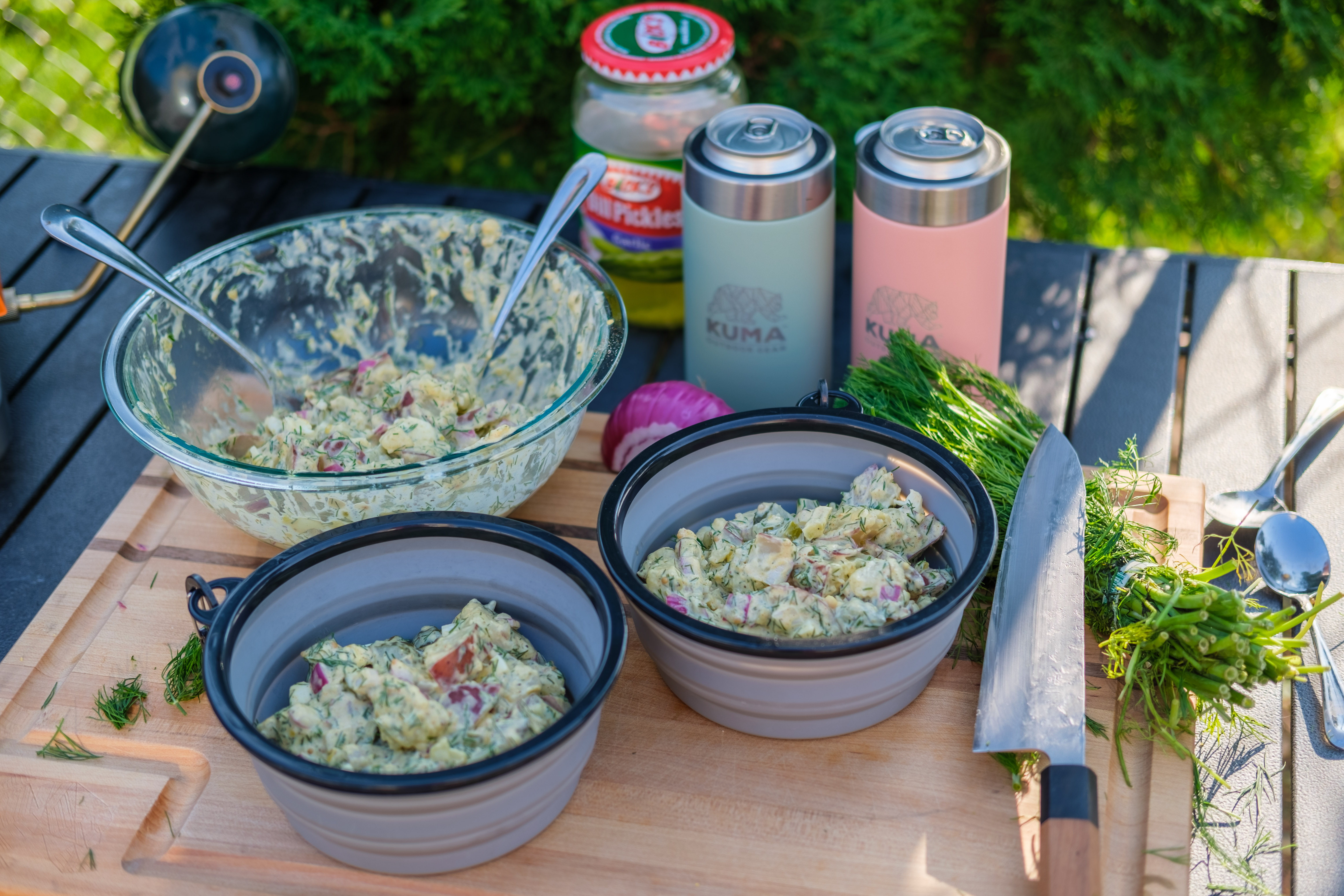 Stay Connected With Our #KumaKommunity!
Make sure to follow Kuma Outdoor Gear on Instagram, Twitter, and Facebook to stay up to date on giveaways, our favourite camp-friendly recipes, how-to guides, and new product drops.
Want to share your adventure? Use the hashtag #KumaKommunity to show us your favourite Kuma gear in an encouraging and inspiring online space.
Share Article