Kuma Kitchen - Campfire Pizza Pockets
"There's no moment in life that can't be improved with pizza" - unknown
What is better than sitting around a campfire with your friends and family? Sitting around the campfire with your friends and family while enjoying your own individual cheesy, gooey, pizza pockets cooked over the fire!
This easy pizza dough recipe can be made ahead of time or right at the campsite allowing you to enjoy homemade pizza pockets where ever your adventures take you!
Ingredients

Pizza Dough
3 cups flour (00 is best, but AP will work)
1 cup warm water
1 tbsp instant yeast
1 tbsp sugar (or honey)
2 tsp salt
2 tbsp olive oil

Filling
Tomato sauce
Mozzarella
Pepperoni
Red onion
Dried or fresh basil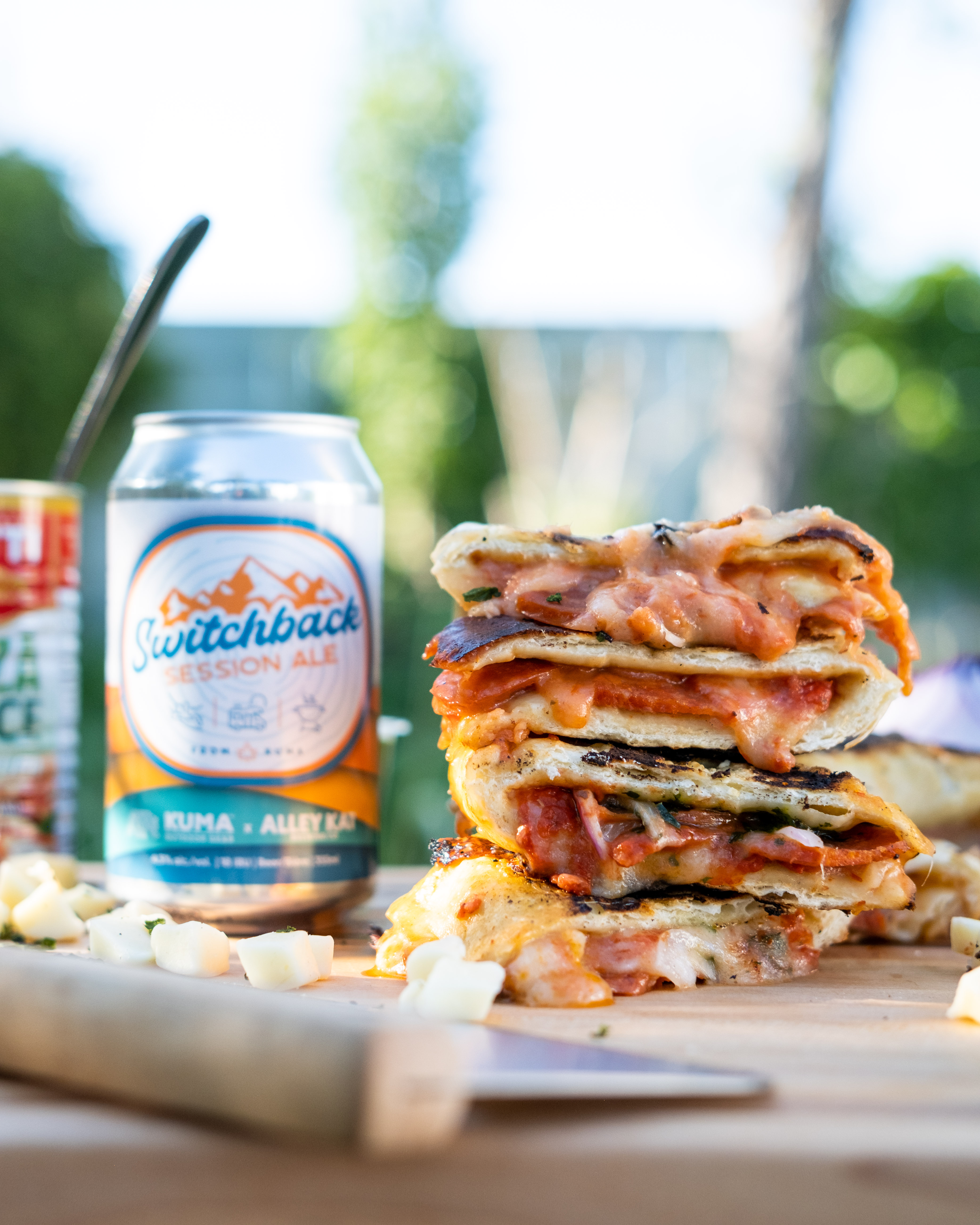 Preparation
1. For the dough, combine warm water, yeast and honey, flour and salt in a large bowl and mix together until a shaggy dough has formed.
2. Add in the 2 tbsp of olive oil and continue to knead for about 8 minutes until a smooth tacky ball is formed.
3. Oil the bowl, cover, and proof until doubled in size (about 2 hours).
4. Once proofed, remove from the bowl and cut into 6-8 pieces (about 100g each) and roll out into circles about 6" in diameter. We want them pretty thin.

5. Fill the centers with your favourite toppings. We went with tomato sauce, mozzarella, pepperoni, red onion and basil.
6. Fold the dough over top and pinch to seal all edges. (This forms a half circle, like a mini calzone).
7. Brush the outside with olive oil (both sides) or oil your cast iron pan.
8. Place in a pre-heated cast iron pan (medium heat) and cover with a lid. Either on a stovetop or on the campfire.
9. Cook for about 4-5 minutes on each side until nice and golden brown.
10. Serve!
Tips

1. For camping you can make the dough ahead of time and refrigerate it. After proofing, wrap tightly in plastic wrap or a ziploc bag (as 1 mass, or divided into the 8 pieces).
2. Before rolling out, let it come up to room temperature.
3. To make it last even better for camping, freeze the dough, and then store in your cooler.
4. If making the dough while camping, leave the covered bowl in a nice sunny spot while it proofs.
5. This can be cooked over a fire, or on a gas stove.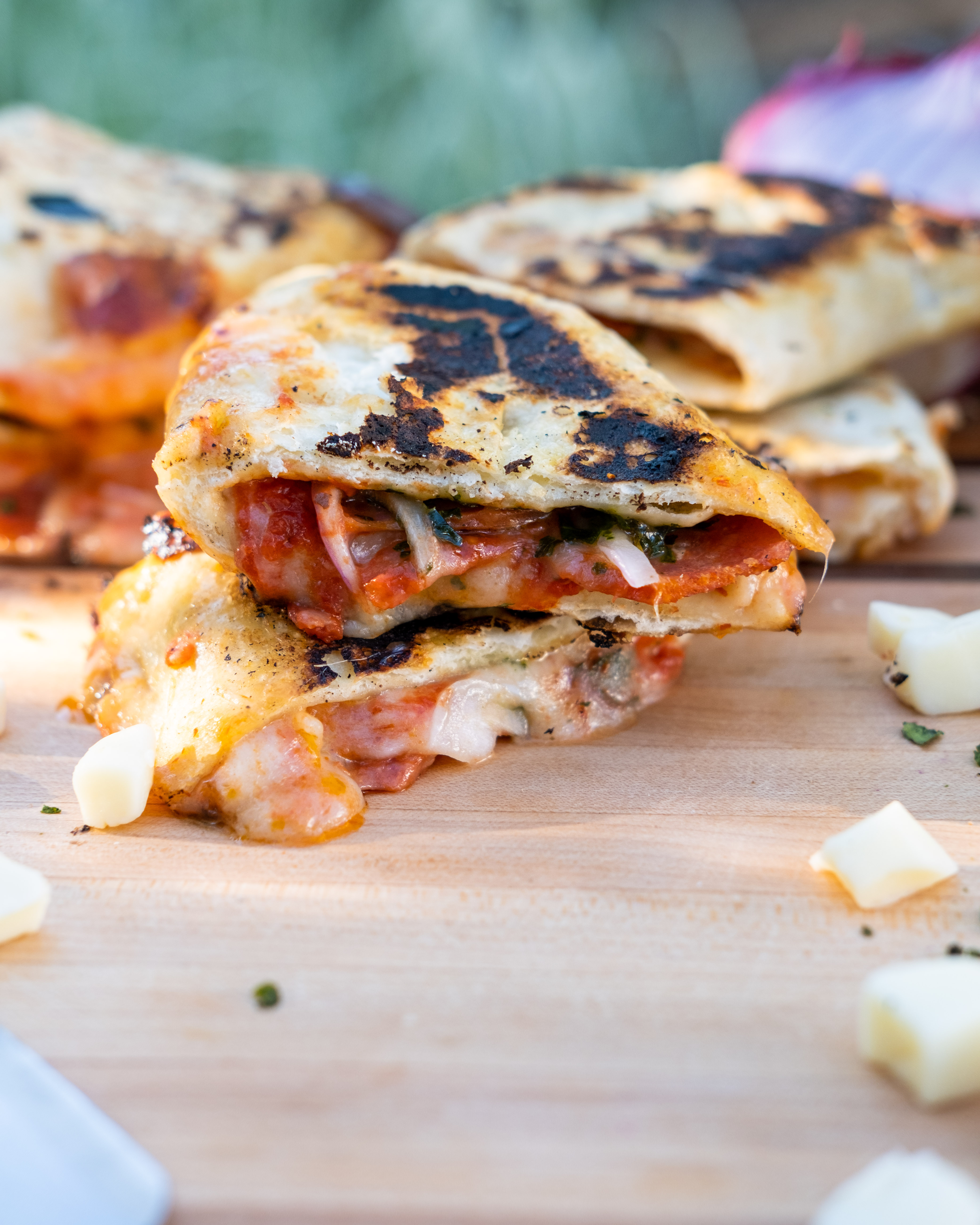 Share Article