Ahh, June. The turn of the season is in the air. The temperatures grow hotter and peak camping season has been well and truly underway. For our North American community members, both Canada Day and Independence Day are just around the corner – a perfect opportunity to plan a fun weekend camping trip!
As you plan ahead – you're probably trying to identify the absolute essentials that you need to pack with you on your travels – you've only got so much room, and it really depends on what sort of camping trip you've got planned!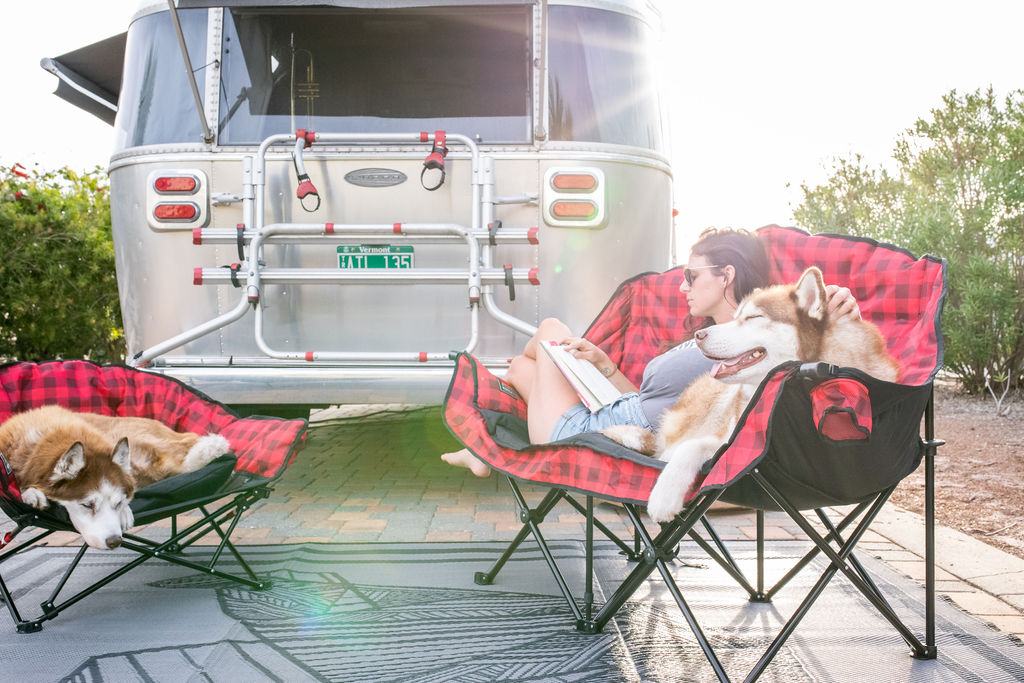 In this guide, we will provide you with essential packing lists for all of our different camping scenarios to ensure a successful and enjoyable camping experience! Whether you're camping solo, as a couple, with your pup, in a tent, in an RV, or with your family, the Kuma team has got you covered. Let's dive in and discover the essentials for each category!
Essentials for Every Camping Trip
No matter what type of camper you are, there are certain items that should always find their way into your camping gear. These essentials include: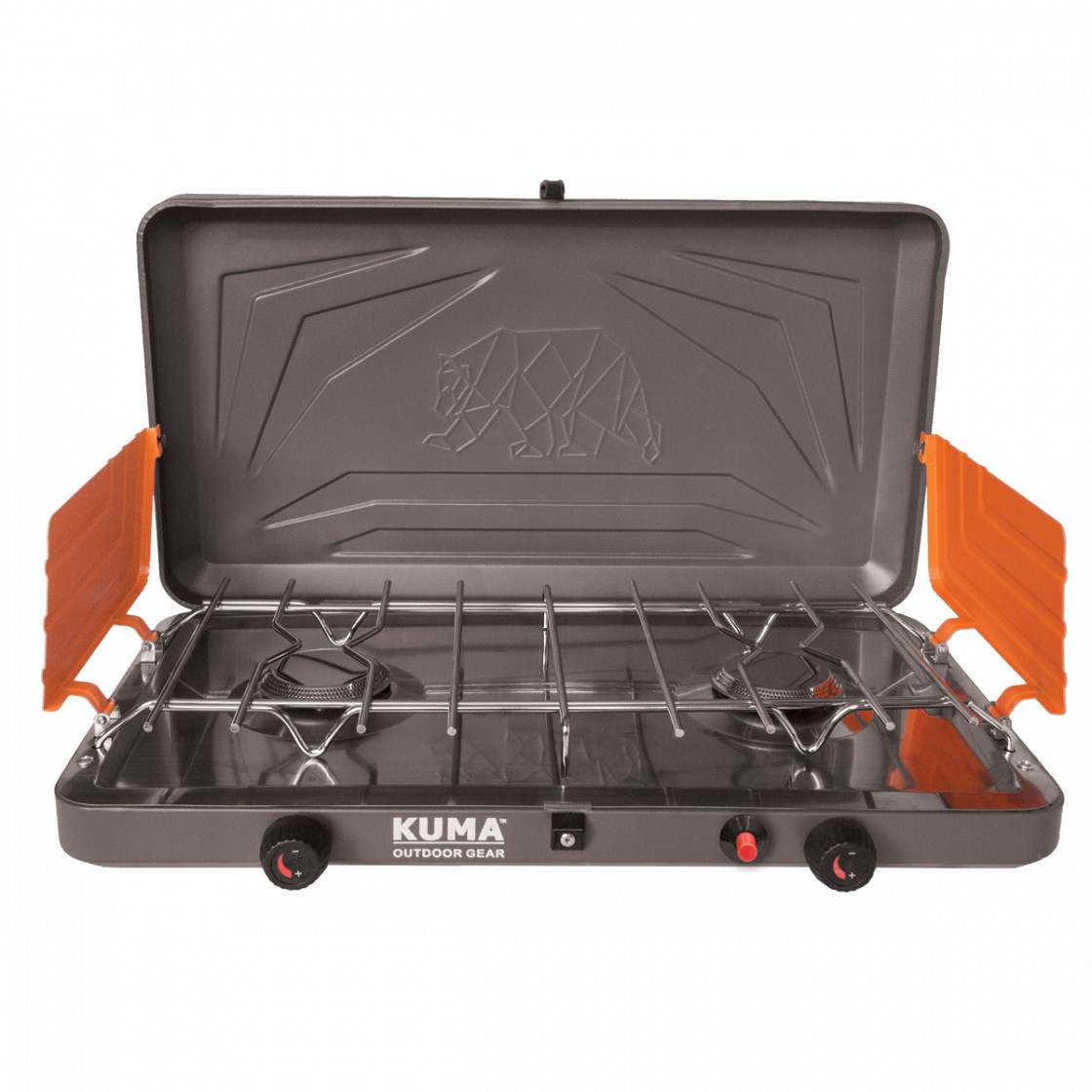 Shelter: A reliable tent (like our trusty Bear Den 3 tent!), a warm sleeping bag, and a comfortable sleeping pad.
Cooking Equipment: Be sure to bring a portable camp stove like our Grill & Burner Propane Stove – enjoy the benefits of a BBQ and a camp stove in one!. Don't forget lightweight cookware, utensils, and water bottles.
Lighting: A headlamp or flashlight with extra batteries – we've also got some pretty sweet galaxy LED lights to keep things bright! Our Galaxy LED Light Strips have magnetic pieces on them – which makes it super easy to attach to awnings, tent poles, and so much more. You can even use it as a lantern if you put the strips in the carry bag – perfect for ambient light in your tent.
Clothing: Appropriate clothing layers, including moisture-wicking base layers, insulating mid-layers, and waterproof outer layers. Don't forget sturdy shoes!
Personal Items: A well-stocked first aid kit, toiletries, sunscreen, and bug repellent.
Navigation: Even if you've been to your campsite before, carry a map or GPS device to ensure you can find your way around if need be.
Otherwise – keep in mind that your supply needs will wildly differ depending on where you camp. Some campgrounds have more amenities, like full showers or electrical hookups. You'll want to be sure about what'll be available to you so you don't pack too much – or too little!
Solo Outdoor Camping
If you're embarking on a solo camping adventure, you'll want to conserve space as much as possible while also ensuring we're as comfortable as possible. In addition to our general list above, consider the following when packing: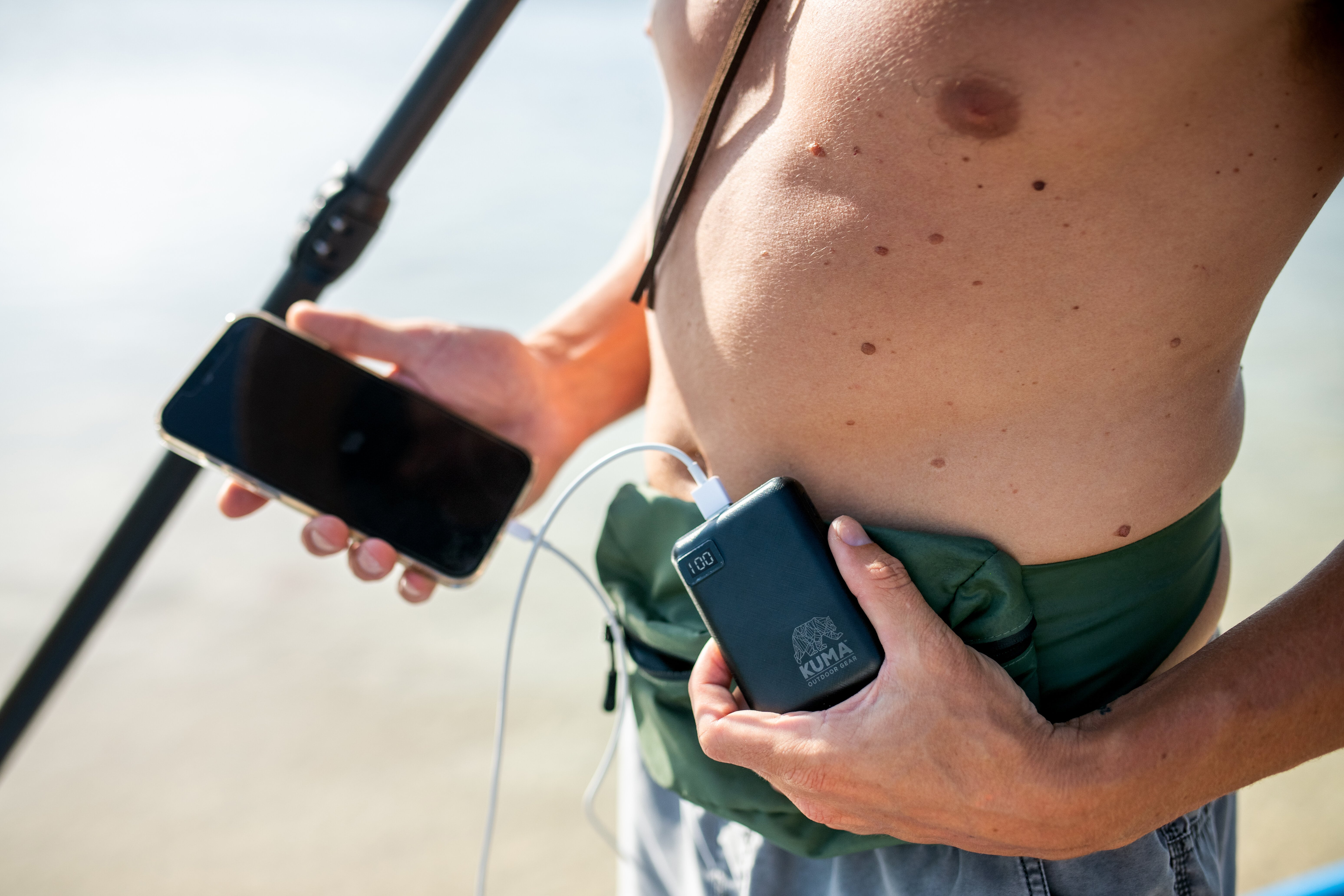 Campsite Setup: Bring a tarp or a groundsheet to protect your tent's floor from moisture.
Comfort: Pack camping pillows and a camping mat or air mattress to ensure a good night's sleep.
Campsite Organization: Illuminate your campsite with a lantern and our galaxy lights, set up a camping table for convenient meal preparation, and use storage containers to keep your gear organized.
Communication: Pack a portable charger, like our Portable Power Bank, to stay connected in case of emergencies.
Food: Opt for lightweight and easy-to-prepare meals and pack a variety of snacks to keep your energy levels up.
Entertainment: Want to save space and cellular data usage while still staying entertained during downtime? Download a few episodes of your favourite podcasts, a new audiobook, or a few episodes of a show on your cell phone!
When solo camping, always tell a trusted friend or family member where you're going and how long you expect to be gone!
Couples Camping
Camping as a couple is super fun – and super special! Here are some essentials to enhance your camping trip together:
Sleeping Arrangements: For maximum comfort, consider investing in a double-size sleeping bag, double air mattress, or double sleeping mats!
Cozy Camping Gear: Pack two comfortable camping chairs or a two-person chair! We've got a 'double' version of our iconic Lazy Bear Chair – the Bear Buddy/Double Chair! It's got two beverage holders and two stem glass holders – no need to get up to grab your secondary fun drink!
Cooking: Coordinate your meal planning as a couple! Try a fun new recipe together,, like our French Toast Sticks with Maple Cream Cheese Dipping Sauce!

Be sure to snag some of our galaxy lights mentioned above for that ambience!
Camping with a Dog
If you're bringing your furry friend along, make sure to include these essentials in your camping gear: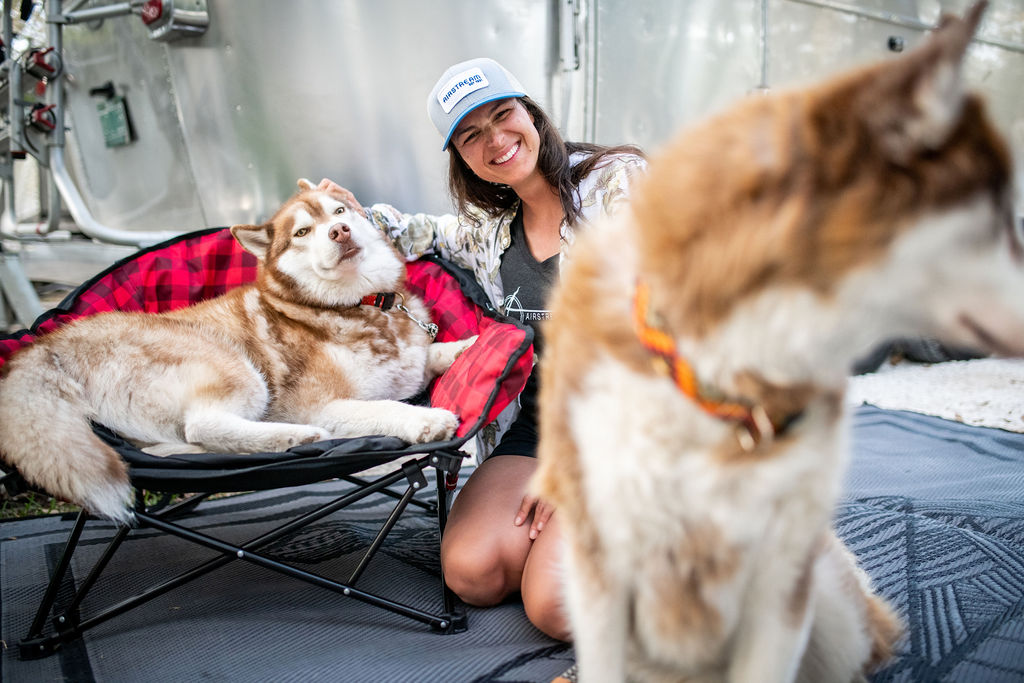 Dog Gear: Remember to pack a collar and leash! Luckily – we've got you covered. Check out our Soggy Dog Collar for camping trips at the lake and our 3-in-1 Dog Leash for long walks in the great outdoors.
Food and Water: Bring a sufficient supply of your dog's food and collapsible bowls – like the one in our 3-in1 leash or our collapsible Silicone Bowl.
Dog Safety: Don't forget a dog first aid kit and tick and flea prevention products!
Waste Management: Be responsible and pack dog waste bags and a scoop to clean up after your dog.
RV Camping
If you're hitting the road with an RV, these essentials will make your RV camping experience smooth and enjoyable:
RV Basics: Don't forget your RV key, levelling blocks for uneven terrain, and wheel chocks to keep your RV stable when it's unhooked.
Hookups: Carry electrical adapters, a water hose, and a sewer hose for proper connections at the campsite.
RV Maintenance: Pack a basic tool kit, RV-friendly toilet paper, and a levelling system to ensure your RV is well-maintained and comfortable.
Be sure to check your fridge, your electrical hookup, and your water pumps before embarking on your journey! If anything is not up to snuff, it's better to know before you leave versus when you get to your first campsite!
Camping with your Family
When camping with your family, prioritize comfort and convenience by including these essentials in your packing list:
Family Tent: Opt for a big tent that can sleep the entire family – with room for storage, like our Bear Den 9 Cabin Tent!
Cooking for a Group: Bring a large cooking pot to prepare meals for the whole family, and don't forget a family-sized cooler for food storage!
Kid-Friendly Gear: Pack a baby carrier if you have an infant, a child's sleeping bag, and toys and games to keep your little ones entertained.
Keep Your Destination In Mind!
Packing light and efficiently for a weekend camping trip is essential for a hassle-free and enjoyable experience! Remember to keep your destination in mind when packing – if you're travelling in an RV, you won't need as much cooking gear as you would if you were sleeping in a tent.
Want to make sure you've got absolutely everything you need? Download our Kuma camping checklist: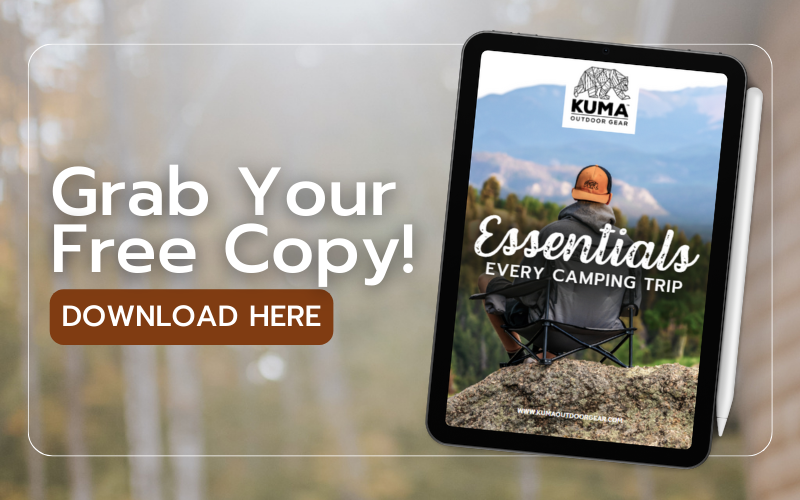 Stay Connected With Our #KumaKommunity!
Make sure to follow Kuma Outdoor Gear on Instagram, Twitter, and Facebook to see more content like this, stay up to date on giveaways, our favourite camp-friendly recipes, and new product drops.
Want to share your adventure? Use the hashtag #KumaKommunity to show us your favourite Kuma gear in an encouraging and inspiring online space!
Share Article