Imagine this: You're (finally!) at your favourite music festival, enjoying your favourite artists, it's a beautiful morning, and you suddenly fall through your camp chair. Not the best feeling!
It's the warm months for many of our readers - we're all heading on the road for festivals, RV trips, and camping trips, so it's important to have the right gear.
Let's dive into our favourite outdoor essentials, whether you're heading to one of the many upcoming music festivals or a backyard barbecue with your friends.

Bring A Super Comfortable Folding Chair
Standing at a music festival all day is not only exhausting, but it can also increase your chances of heat-related emergencies such as heat stroke and heat exhaustion (check out some common symptoms and prevention tips from the Red Cross here!)
Quick access to a lightweight folding chair is a key to staying cool and rested. We've highlighted a few of our favourite festival-approved folding chairs to select from for your next adventure!
Chill Out Festival Chair

Want a chair to really lounge in all day? Then you'll love our Chill Out Festival Chair for its extra padding and low back height of a mere 8 inches - perfect for meeting those festival chair height guidelines.
The polyester fabric is built with durability in mind, and the chair comes with a sleek case, so you can take it from the beach to the woods without breaking a sweat.
Bonus, there's also a handy spot to hold your drink of choice!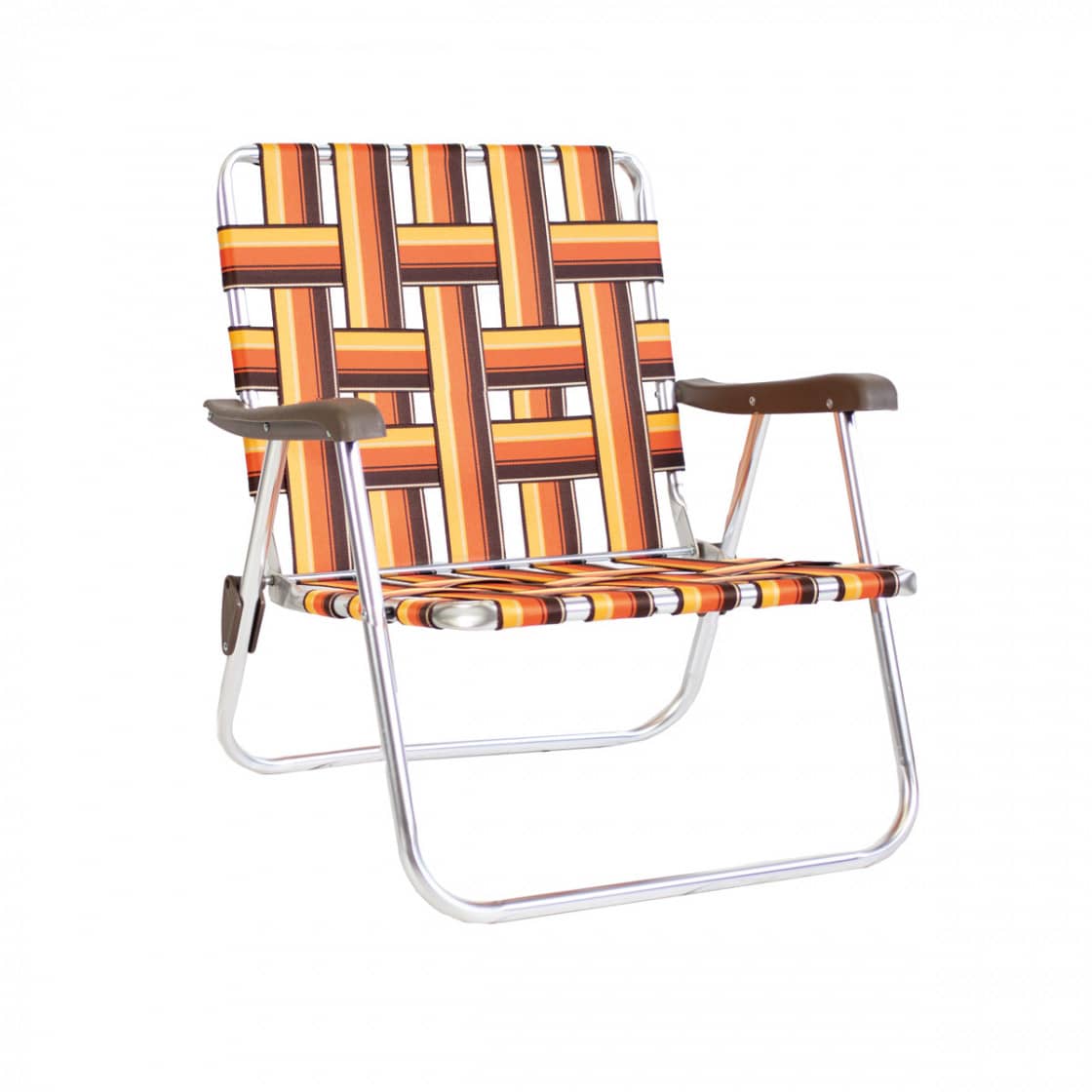 Backtrack Low Chair
If you're a fan of a classic outdoor camping chair, this is a perfect choice. The Backtrack Low Chair measures in at only 9 inches high! This means the folding chair meets common festival height restrictions while still offering support for your back.
Plus, the aluminum frame is strong enough to stand the test of time and is lightweight enough to carry with you!
Chill Out in the Keep It Co
ol Shelter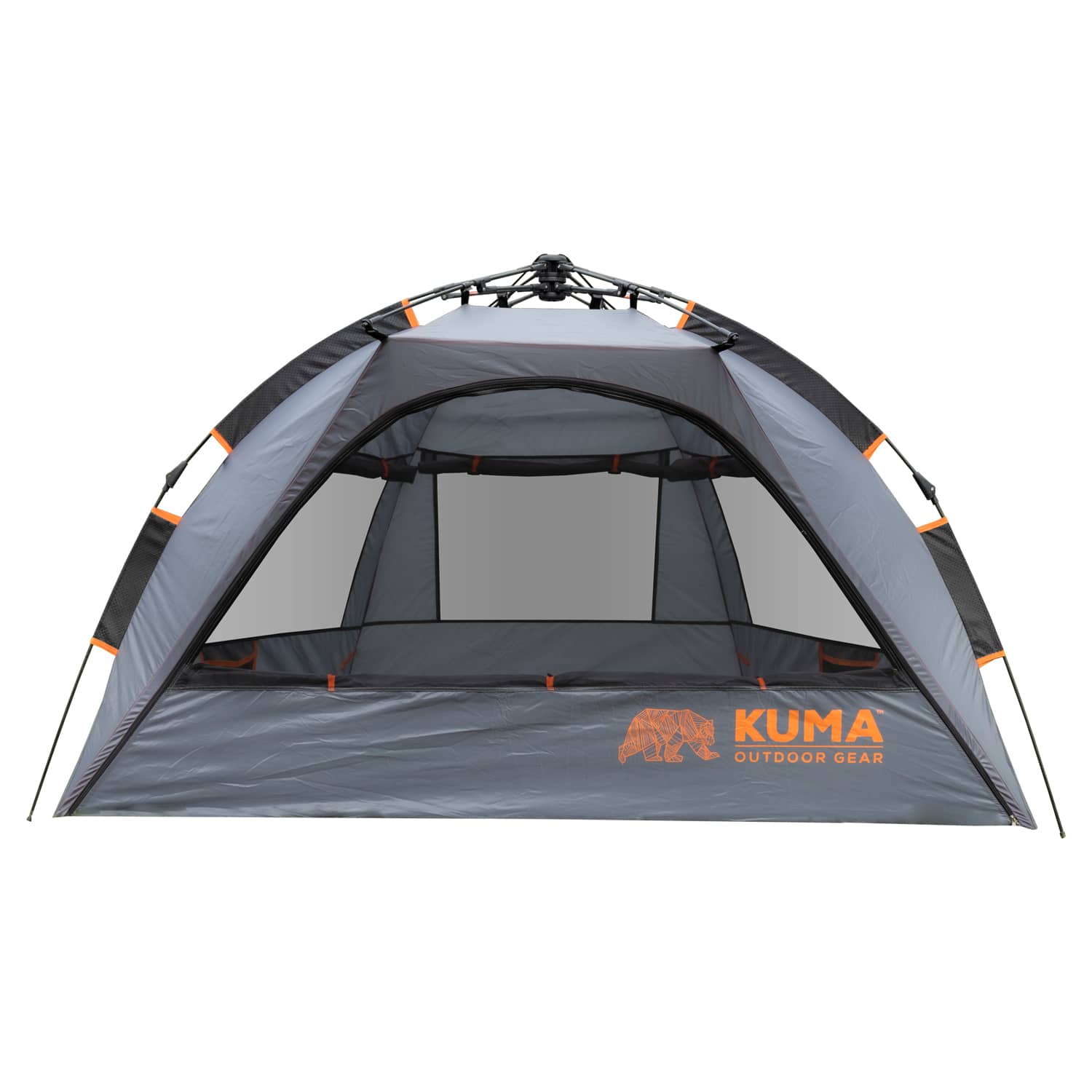 A shade structure is a perfect companion to your folding chair. Of course, as we know, heat stroke, sunburns, and dehydration are some of the most common health concerns at a festival. If you're looking for a perfect shelter, we highly recommend the Keep It Cool Shelter.
With this festival shade shelter, it's easy to slip out of the hot sun for a quick mid-day nap. The mesh screen door keeps the bugs out, and the pockets can hold anything you don't want to carry around. Plus, it's super easy to assemble and take down because of the instant pop-up tabs.
Bonus, it also functions as a tent! No need to pack both a tent and the KIC shelter.
Find the Perfect Festival Camp Stove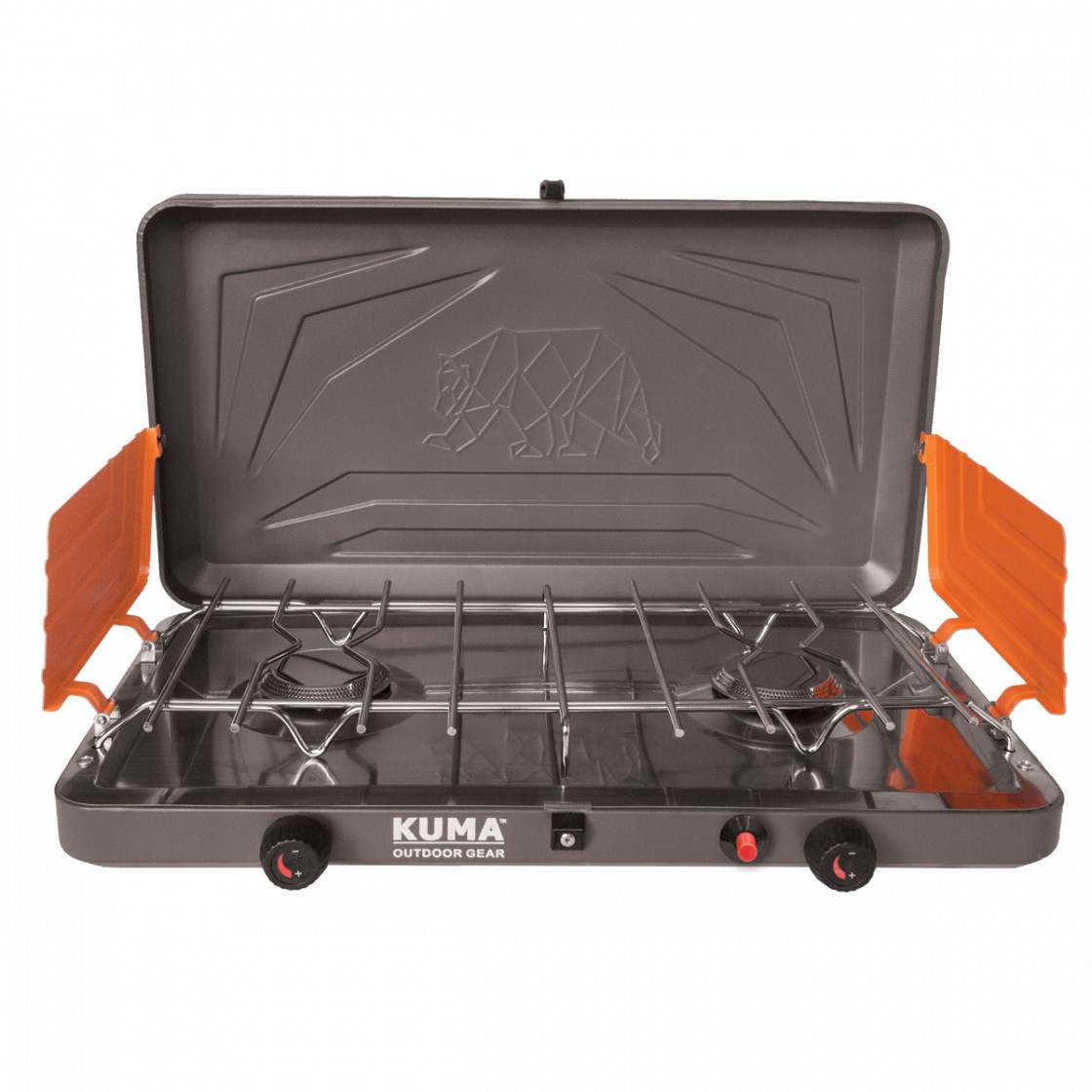 Next, you'll need a few things to prepare your meals before the sun sets. A personal gas stove is a sound investment so you can eat something other than chips and trail mix.
Our Deluxe 2-Burner Propane Stove is a great choice for cookouts big and small. The 2-Burner is durable and even has a removable drip tray for easy cleaning. And compared to other bulky camp stoves on the market, it's much lighter at only 11lbs.
*Always be sure to check your individual festival's guidelines regarding personal cooking stoves.
Full Festival Checklist:
This list above covers some of the big items you will want to bring with you. However, to make sure you've got everything else you need, we've got a handy festival checklist right here:
Ticket & Festival Information: Come prepared with your tickets, maps of the grounds, concert schedules, and directions to the venue. Be sure to download everything to your phone or print physical copies in the event that you lose your phone signal.
Clothing: Always bring outfits for any kind of weather like shirts, pants, shorts or skirts, sunglasses, boots, sandals, swimsuits, towels, sun hat/baseball cap (like our Backtrack Hat!), rain jacket, and a bandana.
Campsite Gear: Bring a tent, tarps, shade structure, festival chairs, mallet, hammock, lanterns, zip ties, rope, propane fire pit, and a small table to create your home base.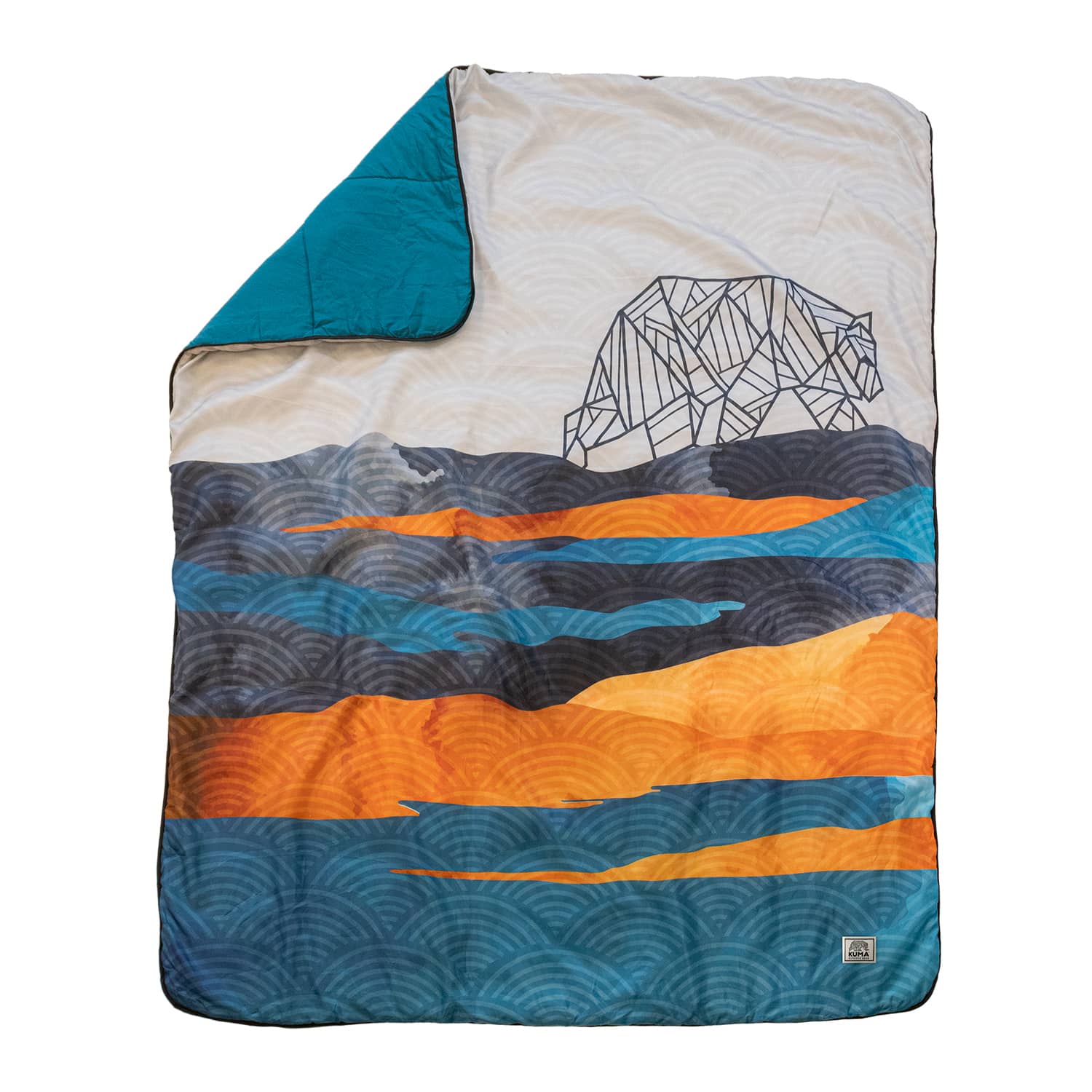 Comfortable Blankets: Whether it's for a cool evening watching your favourite artist or for a comfortable night's sleep, a blanket is a must! Our Kuma Kamp Blanket is ideal for festival life; it's durable, easy to clean, and the matching stuff sack makes it super-easy to carry with you wherever you need!
Tent Gear: In your tent, you'll want to have a sleeping bag, sleeping pad/mattress, pillows, ear plugs, and an eye mask. Don't forget bug spray!
Kitchen: Of course, you don't need a full kitchen, but a single pot, pan, small cutting board, knives and utensils, plates, cups, a multi-tool, stove, fuel, can opener, trash bags, cooler, ice, biodegradable soap, scrubbers and sponges, a small plastic tub to wash dishes, Ziploc bags, and a first aid kit are a good start!
Toiletries: Pack your personal items like a toothbrush, toothpaste, hairbrush, toilet paper, wipes, any medications, sunscreen, bug spray and hygiene products like pads.
Tech: Speakers, battery packs, flashlights, headlamps, solar charger, walkie-talkies, and a camera make your life easier. Also, pack them in a plastic bag to protect them from rain!
Daily Items: Reusable water bottle (Like our vacuum-sealed Bomber Bottle!) , fanny pack or day pack, credit cards and ID, cell phone, snacks, hand sanitizer, a fan, and binoculars are all great to bring with you as you go from stage to stage.
Prepare for Your Next Festival
Whether you're headed out for some outdoor art installations, live bands, or just to catch some summer sun, we've got you prepared with this comprehensive guide!
Remember to stay safe and pack accordingly so you can enjoy the music this festival season!
Stay Connected With Our #KumaKommunity!
Make sure to follow Kuma Outdoor Gear on Instagram, Twitter, and Facebook to stay up to date on giveaways, our favourite camp-friendly recipes, roundups, reviews, and new product drops.
Want to share your adventure? Use the hashtag #KumaKommunity to show us your favourite Kuma gear in an encouraging and inspiring online space!
Share Article