At Kuma Outdoor Gear, we're passionate about luxurious, high-quality gear and apparel that our Kuma Kommunity can enjoy for years to come.
We're also super passionate about creating authentic, useful content that educates our readers and inspires them to get outdoors! So, we're listing several of our items that can serve different functions - an essential while on the road.
From garbage containers that moonlight as toy bags to a game of Ladder Ball that lives a double life as a laundry drying rack, our gear can serve many purposes. Let's dive in!
Pop Up Waste Bins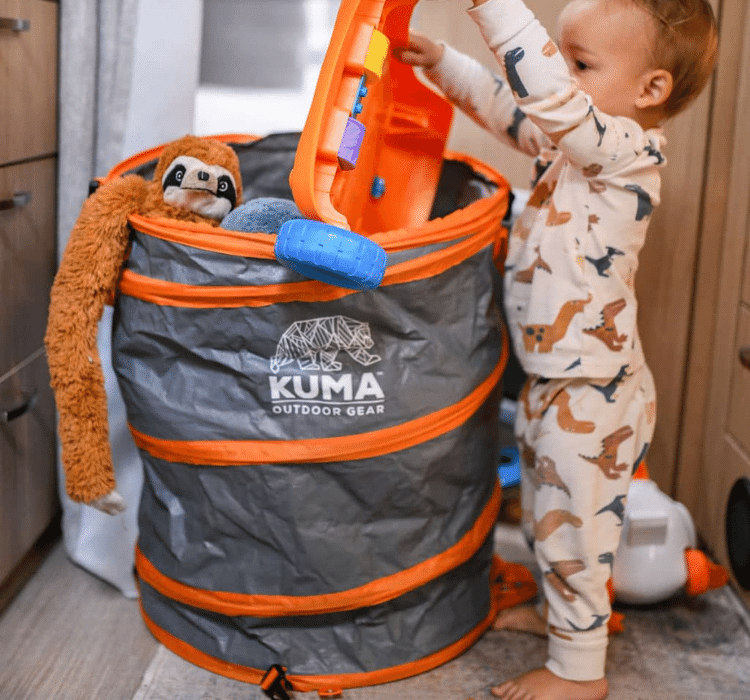 Our spring-loaded, collapsible Pop Up Waste Bins are lightweight and made of polyethylene material, which is super durable and very easy to clean.
Aside from holding garbage, the Waste Bin makes an excellent laundry bag, toy bag, beach toys, or bag for those little knick-knacks you take on the road that don't really have a spot - like extra shoes or cleaning materials.
Plus, they feature compression straps for varied compactability and have comfortable handles for moving around!
Bear Den Gazebo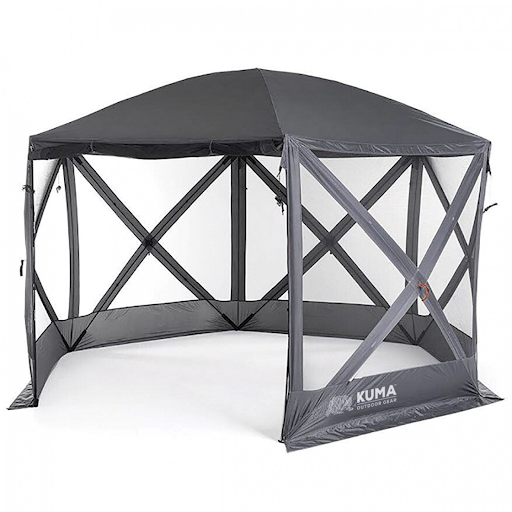 1f you're on the hunt for a quality gazebo with sides, look no further. The Bear Den Gazebo serves multiple purposes, from a mosquito barrier to a comfy picnic spot to a tent shelter.
The Bear Den is super easy to put together: simply fold it out, lay out the walls, pop out each wall tab, insert the steel poles into the roof and door slots, pop the orange tab at the top centre, and secure with the included guylines and pegs.
Setting it up takes only 45 seconds to do, and disassembly is even faster at 15 seconds. Want to see it in action? Watch the Kuma team setting up the gazebo in this video.
Keep It Cool Instant Shelter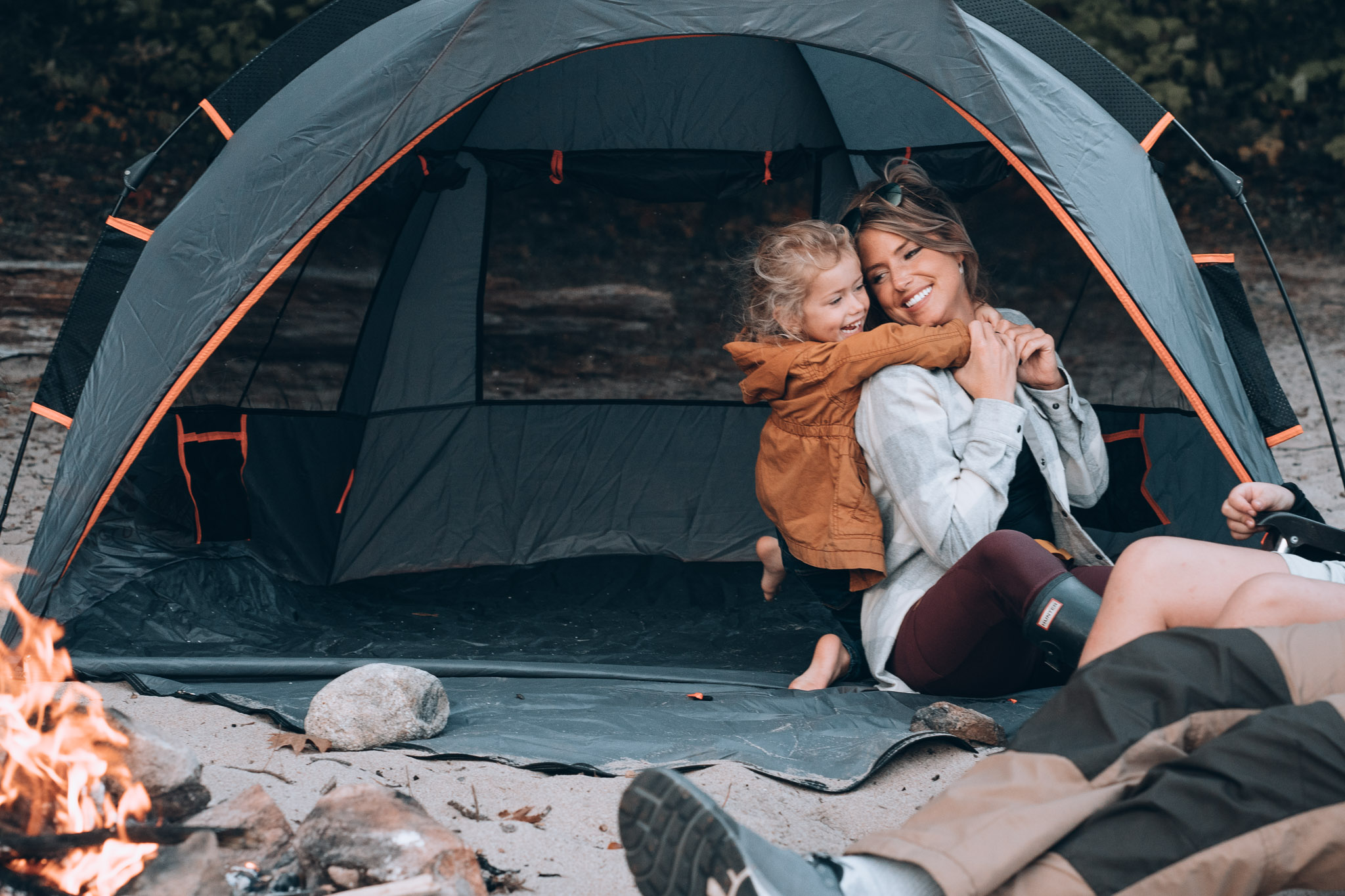 We love the UV-resistant Keep It Cool Instant Shelter as a quick, easy way to get a reprieve from that hot summer sun or some overzealous bugs - and it quite literally is instant! Simply pull up that top pull tab and voila- shelter!
The Keep It Cool is easily converted into a tent - simply add a few weights to the bottom pockets, secure with some pegs, add a tarp or fly, grab one of our sleeping bags, and you're all set for a comfortable night's sleep!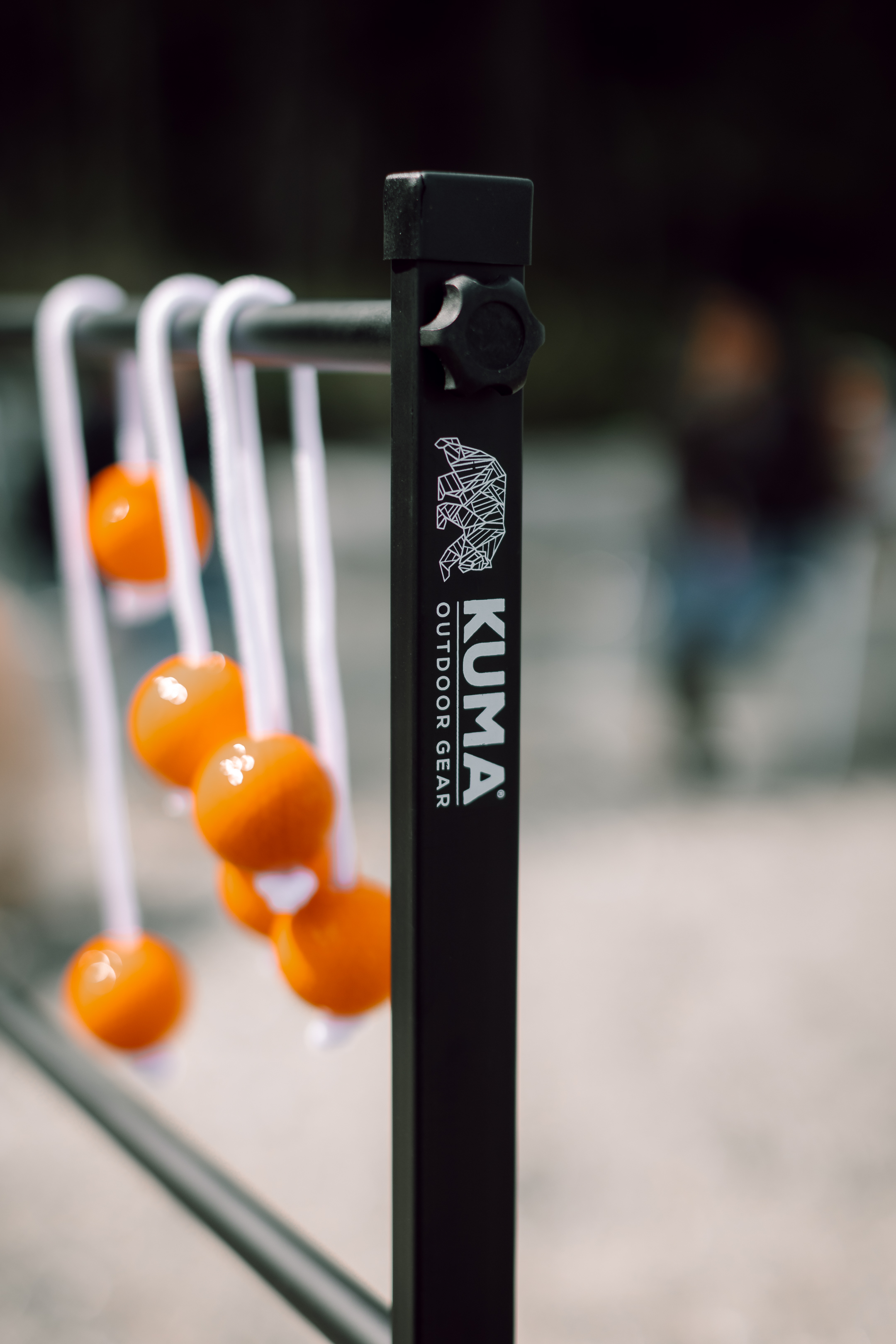 Ladder Ball Game
What's a camping trip without a little fun and games? Our Ladder Ball game comes with two sets of authentic bolas (in orange and grey) and a convenient carry bag. It's sturdy, fun, and convenient - only weighing in at 17.5lbs!
Did you know? A variant of what's become Ladder Ball was only patented just over 20 years ago in Pennsylvania and became a popular game on campgrounds throughout the 1990s.
But that's not the only trick up this game's sleeve - the Ladder Ball's heavy-duty steel rungs easily double as a convenient laundry dry rack. There's nothing quite like that thorough dry that can only come from a windy, sunny day!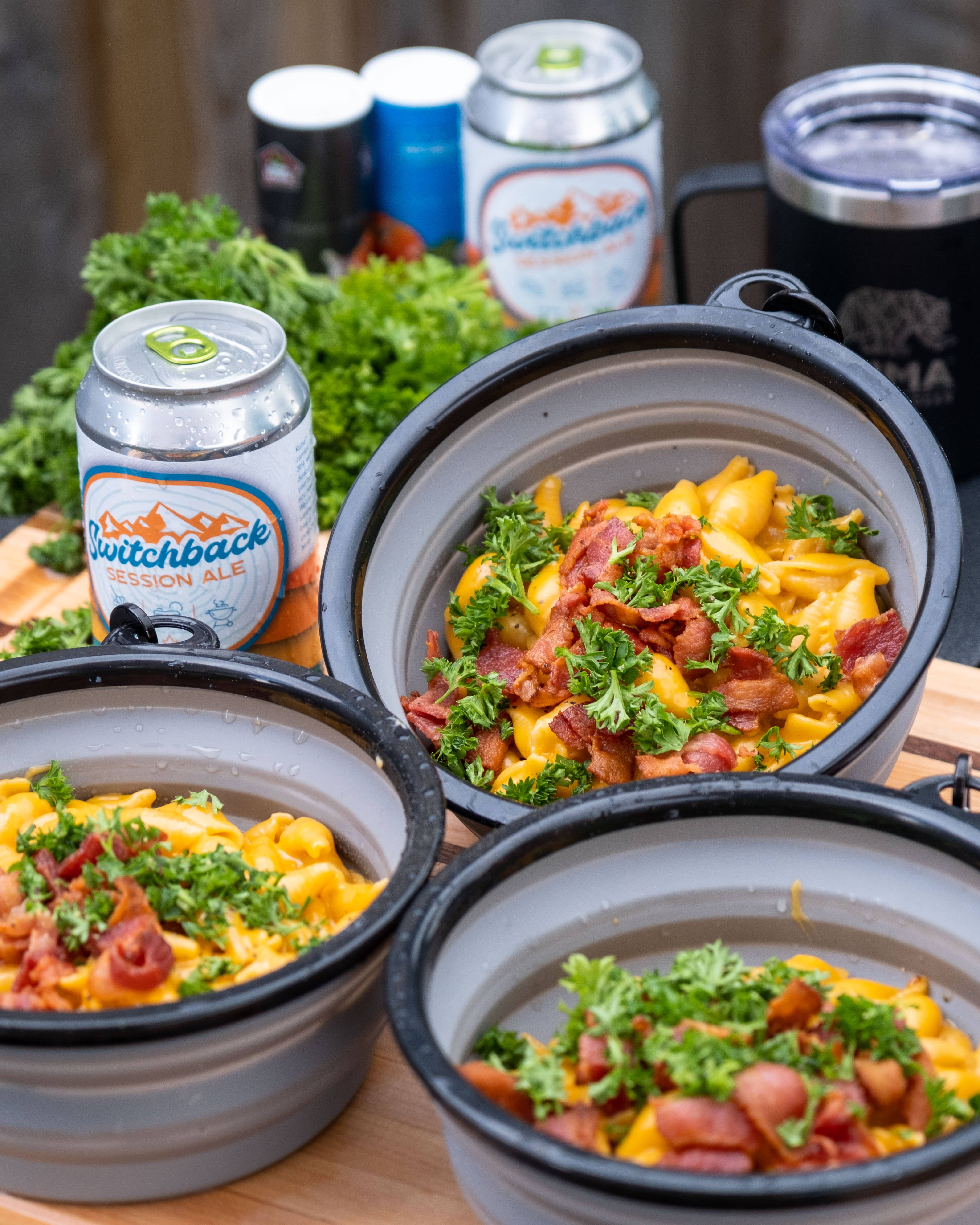 Silicone Bowl
Our BPA-free Silicone Bowls are easy to store and are the perfect portable dog bowl for your pooch!
The Silicone Bowl is also perfect for washing your face, wiping down a small utensil or two, or for a little delectable bowl of Cap'n Crunch whilst on the trail or by the campfire.
Speaking of dining in the great outdoors, our Kuma Kitchen team regularly features camp-friendly recipes on the Kuma blog, like the delicious One Pot Mac & Cheese and Lazy Bear Beer Braised Brats.
3-in-1 Coozie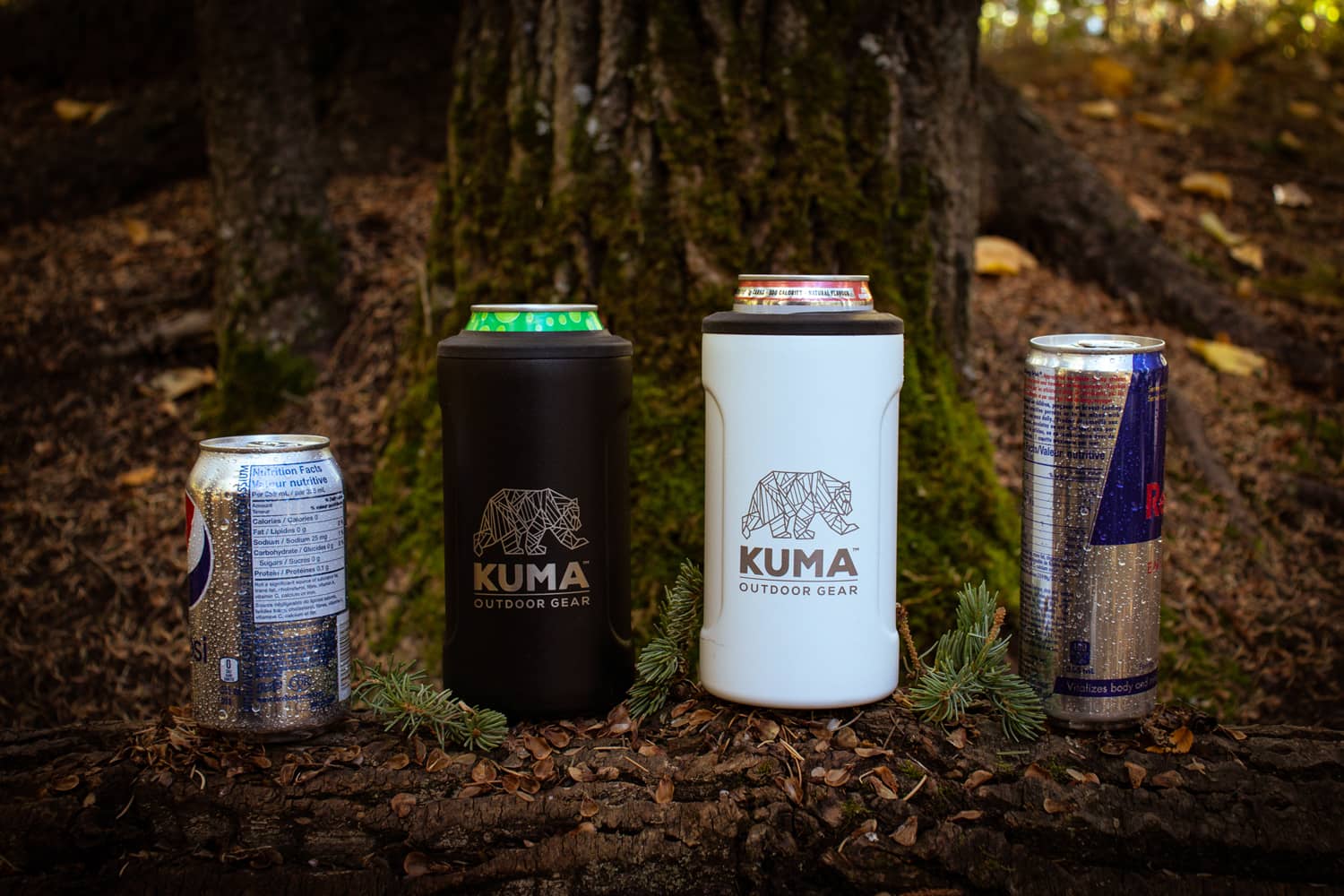 Available in five different colours, our 3-in-1 Coozie features double-walled stainless steel, a vacuum seal lid with a silicone rim, and a sturdy side grip.
The Coozie is perfect for keeping your drinks ice cold and can fit 355ml regular cans, 355ml skinny cans, and 341ml bottles.
It can also double as a drink cup itself, simply pour your desired cool beverage in and enjoy!
Cylinder Fire Pit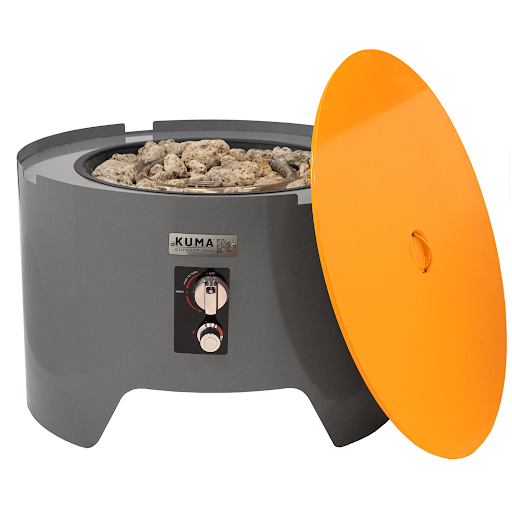 Sleek, elegant, and functional, our Cylinder Fire Pit has what our Kommunity needs for a CSA-approved campfire - even during most campfire bans. Equipped with an easy-lighting piezo starter and a sturdy lid top, you'll be all set for roasting marshmallows and keeping warm!
We realized, however, that the Cylinder, when not operating and with the lid on, makes a perfect makeshift coffee table. At 23 inches wide and 23 inches long, this fire pit is perfect for drinks, chips and dip, and more!
*Always verify campground rules and current provincial guidelines regarding burn restrictions before lighting any fire pit.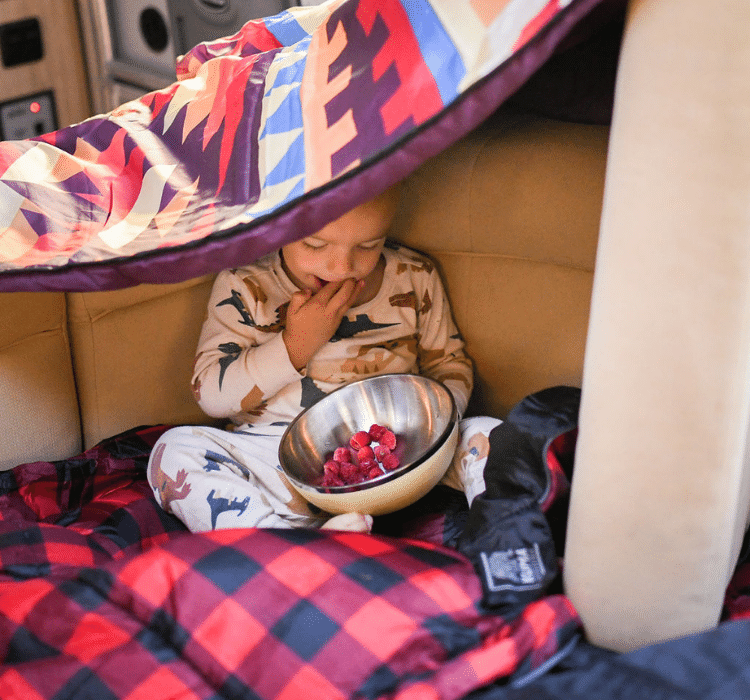 Kuma Kamp Blanket

Easy to clean, easy to store, and extra durable, the Kuma Kamp Blanket is that perfect camp blanket. It's ideal for that chilly morning coffee, relaxing around the fire, or laying on to gaze up at the stars.
The Kamp Blanket is also handy as a vehicle emergency blanket for outdoor sporting events and as an awesome blanket fort!
Shop Kuma Outdoor Gear Today!
It's clear that our gear can serve many purposes, and we're so excited for those in our Kommunity to discover more alternative uses for their current and future Kuma products!
You can find most of our Kuma products at our trusted local retailers (find the closest one to your location here!), and through our website. Happy shopping!
Stay Connected With Our #KumaKommunity!
Make sure to follow Kuma Outdoor Gear on Instagram, Twitter, and Facebook to stay up to date on giveaways, our favourite camp-friendly recipes, roundups, reviews, and new product drops.
Want to share how you use your Kuma Outdoor Gear on your adventures? Use the hashtag #KumaKommunity to show us your favourite Kuma gear in an encouraging and inspiring online space!
Share Article