The dog days of August have settled in for many in our Kuma Kommunity - the summer heat is blazing, the air is still, and the flies are swarming. Time to escape to the campsite!
Whether it's your first time camping with your dog or your hundredth, it's easy to forget a few things when packing for your trip!
Dogs can easily overheat in the summer, so it's important to pack essentials (like a portable dog bowl) to keep your dog cool and hydrated, especially during that hot summer heat.
The Kuma team has put together a few ways to keep cool - for yourself and your pup - so that your camping trip is as enjoyable and as safe as possible for both of you!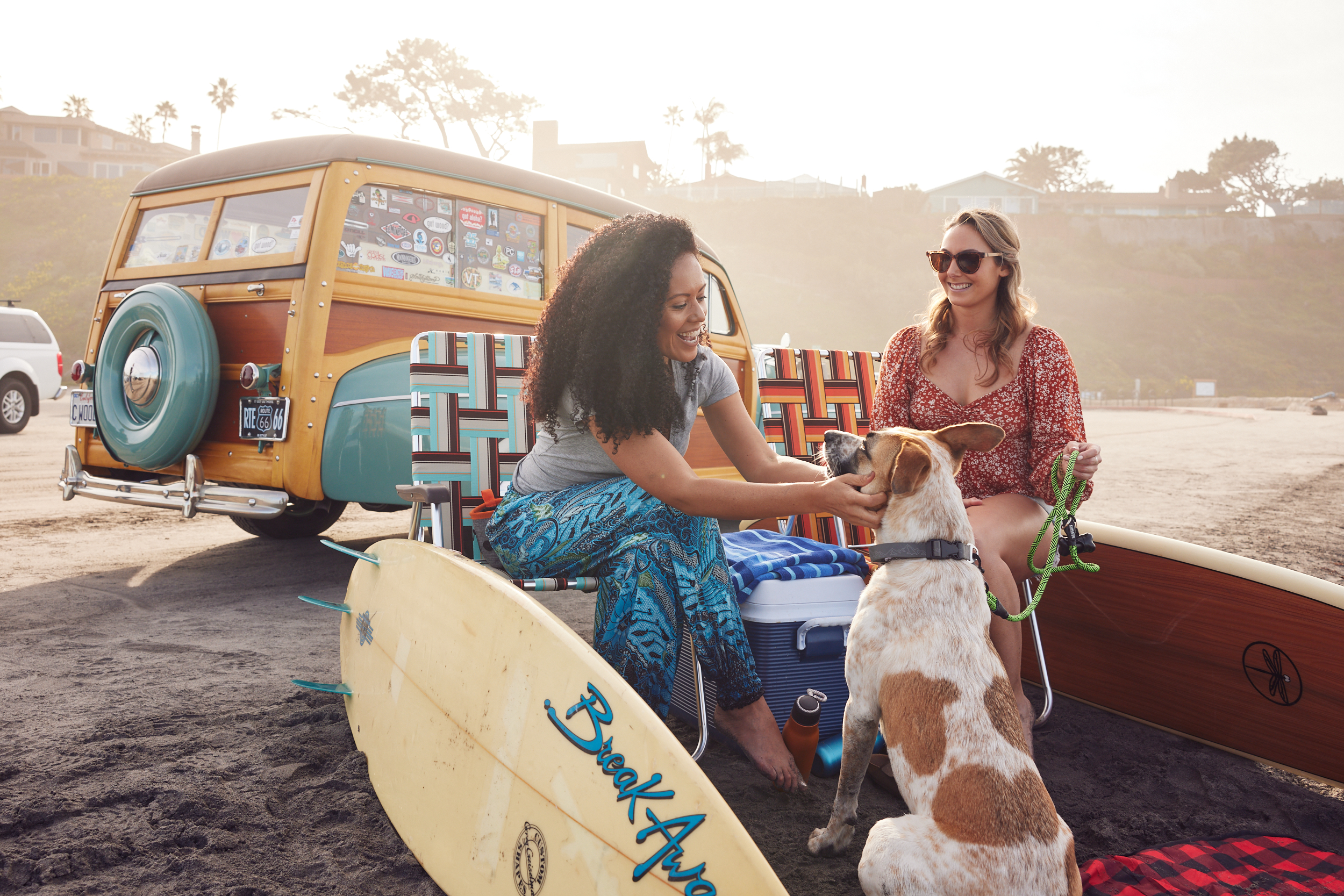 Keep Your Dog Cool in the Shade!
Access to consistent shade is essential for both humans and dogs, and that's why we love our Keep It Cool Shelter.
The polyester fabric of the Keep it Cool is specially designed to be 50+ UV resistant, so you can trust you're fully protected from the sun during that afternoon nap. With the mesh screen door, you'll also have access to a refreshing breeze. It's also super simple to set up and take down with the instant pull tabs!
Bonus, this shelter is designed with camping in mind; for extra security when using it as a tent, add a tarp or fly for water protection, add some weights to the bottom pockets, and secure the shelter with pegs. Tuck your pup in with our Kuma Kamp Blanket and tuck yourself in with our Jasper Sleeping Bag - and you're all set!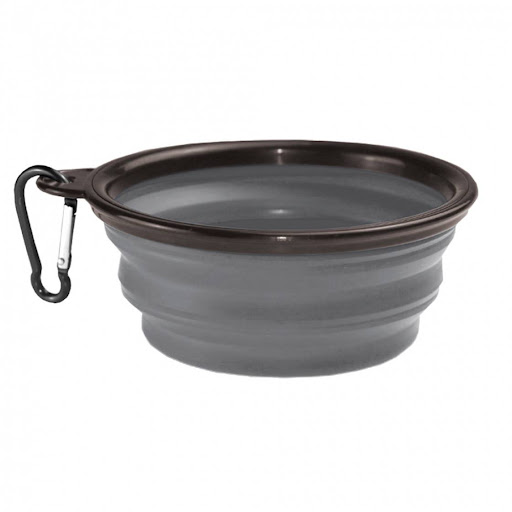 Use A Portable Dog Bowl
Going out for a weekend camping trip or just a short hike? You'll definitely want to pack one of our silicone dog bowls.
This portable dog bowl comes in 3 fun colours to choose from, is lightweight, and fully collapsible - so it won't take up too much space in your pack. Once it's fully set up, it can hold a full litre of water so your pup can enjoy a nice long drink while on the trail or by the tent.

Get Cozy in a Camping Dog Bed
One of the best parts of camping is snuggling up with your pup in the tent, but that summer heat can quickly turn a relaxing snuggle into a humid situation!
For scenarios like these, bring along a cozy dog bed, like our Lazy Bear Dog Bed. They'll have something that is just for them to use, and you both get a better night's sleep!
The Lazy Bear's polyester fabric is designed with durability in mind, so it can withstand plenty of cam
ping trips. Plus, a designated dog bed gives them somewhere to sit that isn't your camp chair! No more games of musical chairs (and no salty side-eye when they lose!).
Secure A Smell-Resistant Collar
Sharing a tent with a wet pup with a wet, soggy collar after lots of fun in the water and hot sunshine can get a little overpowering! Yet, letting your dog go for a little swim to cool off is an essential during those hot days.
Our BPA-free and waterproofSoggy Dog Collar helps mitigate that robust, ripe aroma with odour-free, silicone material. The adjustable Soggy Dog collar comes in three sizes, two colour options, and super-cool reflective mountain print.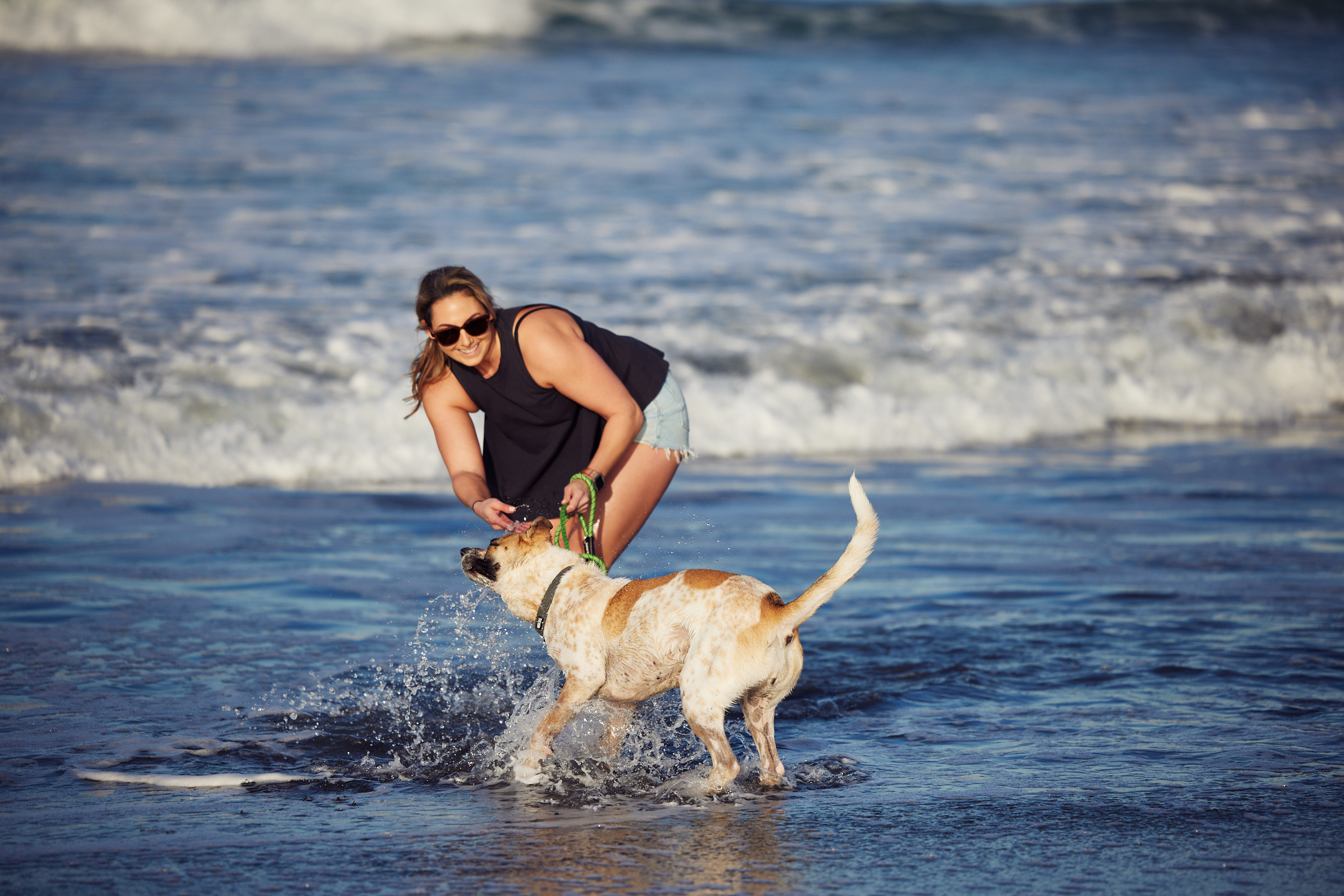 General Dog Care Tips For The Summer
Before you load up the car and head off to your favourite campsite, here are some extra dog care tips to keep in mind:
Be extra careful in the car: Even if you need to duck into a store to grab firewood quickly, always leave the AC running if possible. If you can't keep them cool, it's best to leave your pup at home.
Check the pavement: Before going on a long walk to enjoy summer, check that the pavement isn't too hot. For campgrounds with paved roads, make sure to walk in the shade or on the grass to avoid discomfort.
Crank your fans: No AC unit at home? No problem. Instead, try running ceiling fans counterclockwise to push the air down and create a cool breeze inside.
Keep exercise short: When it's too hot, make sure you only exercise your dog for short periods—and be mindful of peak daily temperatures. If you can, take them out in the evenings or early morning to avoid the hottest parts of the day.
Be mindful of brachycephalic breeds: Some dogs, like Pugs, Chihuahuas, or Shih Tzus, have shortened snouts which can affect their breathing. Dogs sometimes pant to cool down, and this can be problematic for brachycephalic breeds when temperatures are too hot.
Use tracking devices on a hike: If your dog likes to wander off, make sure you have a way to locate them! Apple Airtags and the Tile Pro are great options, and tracking device-friendly collars are easy to find online.
Use a lifejacket for water activities: Even if your dog can swim, make sure they have a life jacket.
Consider flea prevention: When camping, your dog may have a higher risk of contracting fleas or ticks. We suggest chatting with your vet about how you can prevent bringing them home after your trip.
Take Your Dog Camping Safely!
Don't let the dog days of summer get you down, there's still plenty of time to enjoy the summer weather with your dog - it's just a matter of staying cool.
Be sure to pack the right gear, keep an eye on peak temperatures, and always have one eye on your dog to ensure they're not becoming too hot. Happy camping!
Stay Connected With Our #KumaKommunity!
Make sure to follow Kuma Outdoor Gear on Instagram, Twitter, and Facebook to stay up to date on giveaways, our favourite camp-friendly recipes, how-to guides, and new product drops.
Want to share your adventure? Use the hashtag #KumaKommunity to show us your favourite Kuma gear in an encouraging and inspiring online space!
Share Article