Whether you're headed on a quick solo trip or on an extended trip with friends or family - it's important to consider how you'll keep yourself safe during your camping travels, no matter your experience level!
Let's dive into some basic safety tips, brought to you by the Kuma Outdoor Gear team!
Keep hydration top of mind!
One of your top priorities should be access to clean drinking water.
Access to safe drinking water varies from each campground and park. Parks services will typically post alerts such as boil orders on their websites and social media accounts - but knowledge of these resources is, of course, key.
Before travelling, do online research on the area(s) you'll be camping or hiking through and verify whether you'll need to bring extra water.
If space is limited or your trip involves camping in remote areas, consider investing in water treatment tablets or straws.
Pack smart!
This advice extends from the camping furniture you bring to the clothing you'll wear - and it all depends on the purpose of your camping trip, the time of year, and your location.
A luxurious camping trip on a site with plenty of amenities - that's simply for the pleasure of camping - means you'll likely be able to pack more. Comfortable camping furniture items like our Lazy Bear Heated Chair and Bear Necessity's Table are fun and convenient additions to your journey.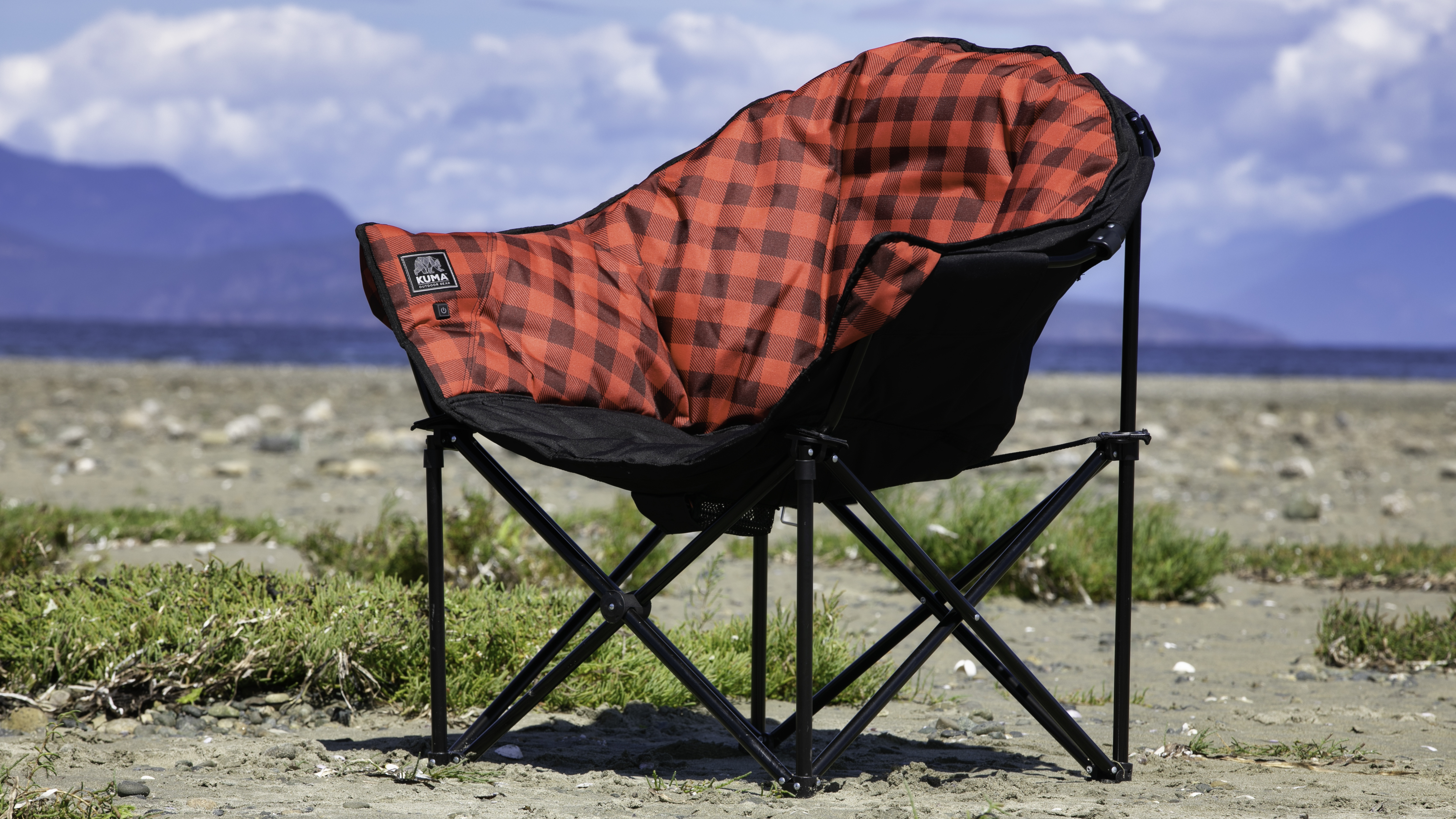 If you're on a hiking trip and camp out of necessity, packing with intention is key to success. All of your necessities are what you can reasonably carry on your back without too much strain. Swap the portable tables and pots and pans for a few basic cooking utensils, and pack a light sleeping bag instead of an air mattress and blankets.
Clothing recommendations:
Pack breathable, light-coloured clothing that keeps you comfortable throughout the day, consistent with the time of year. Wear comfortable, closed-toe shoes or hiking boots - and always wear a hat to protect against the sun!
Save packing space for sunscreen and insect repellent, especially in areas where you're unfamiliar with the local bug population.
Food packing and storage:
When spending time outdoors, aim to pack foods that won't easily spoil.
Nuts, meat jerky, apples, instant oatmeal, and other travel-friendly munchies are high in protein and won't need to be kept cool to be edible.
Additionally, these items can easily be stored in a reusable container. Doing this helps save space and prevent excess trash.
Finally, never leave food unattended! Be sure to store all food away from your tent - either in your car or in a bear-proof food storage container.
Note: Do not feed any wildlife that you come into contact with. Feeding wildlife encourages aggressive food-seeking behaviour.
While we never want animals to be afraid of us, it's important to note that a healthy dose of fear keeps them away from us and within their own environments, which is safer for everyone!
Be aware of your surroundings.
We've all heard the term 'Stop, Look, Listen' - which can relate to anything from hydro line safety to car safety, but it applies to outdoor safety too.
Awareness of your surroundings is critical when camping outdoors, whether you're tenting or in an RV.
Animal Safety:
Educate yourself on the signs of predators like wildcats, bears, coyotes, and other location-specific predators - and what to do if you come into contact with them.
For example, this piece by Parks Canada clearly outlines how to avoid bears and what to do if you encounter a bear during your travels.
Use caution during the time of year (usually springtime) when babies are most likely to travel with their mothers, and always give animals a wide berth and plenty of respect if you encounter them.
Personal Safety:
Always tell trusted friends and family where you're going and when you expect to be back - and keep your phone charged (bring along one of our power banks, too!)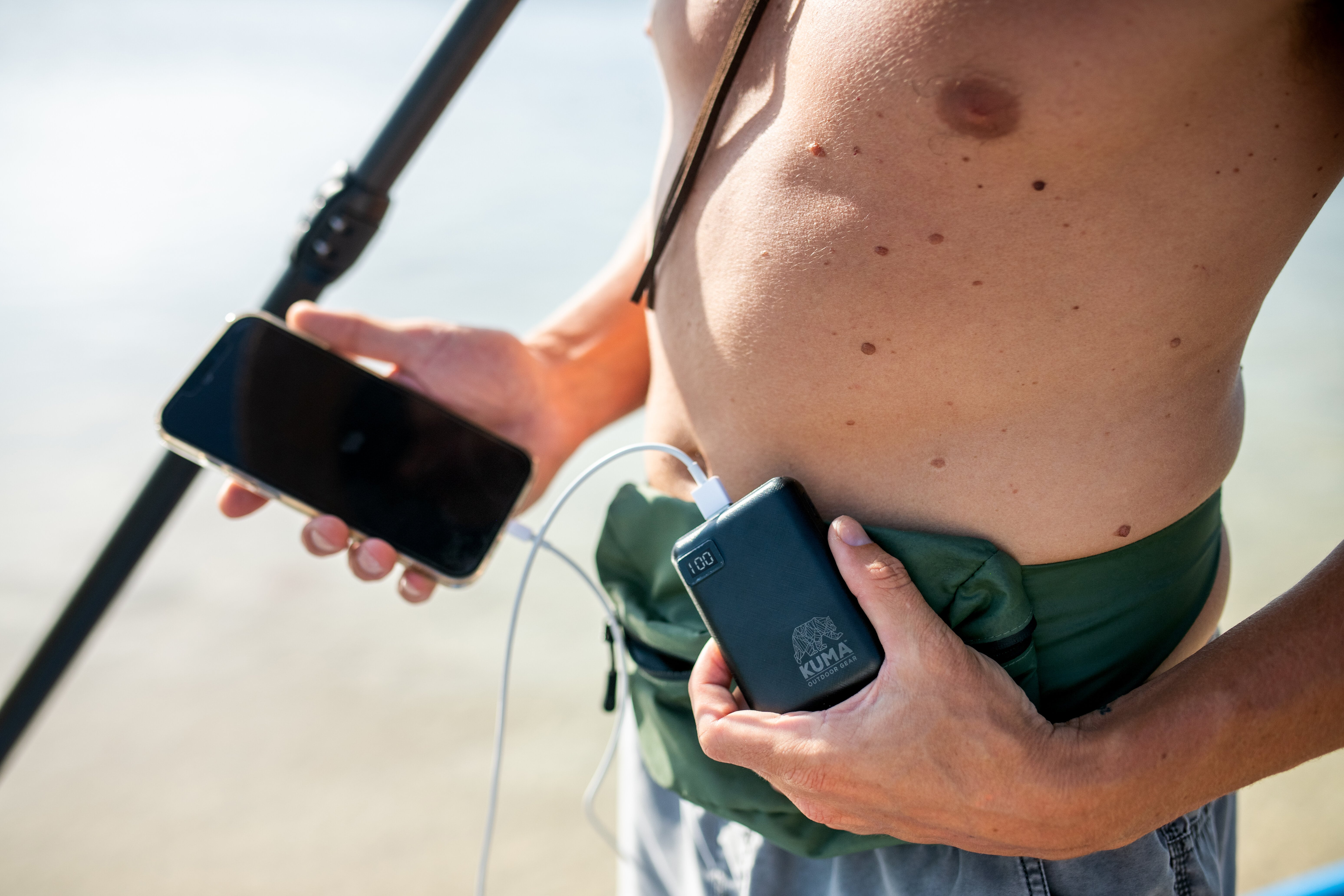 Familiarise yourself with the campgrounds you'll stay in and with where you can find emergency services like park rangers and hospitals.
It's always lovely to meet new people on your travels - these people can turn into lifelong friendships! However, exercise caution and good sense both on the trail and on the campground. Be alert for individuals who ask very personal questions right away after meeting, and avoid mentioning if you're travelling alone.
Keep an eye on the weather
No matter where you're camping - keep an eye on the weather. Some areas can see quick changes in weather systems, which can leave campers in a bind if they're not prepared.
For example, in areas where flash flooding is common - seek higher ground as soon as possible. In areas where thunderstorms are forecasted, seek lower ground and avoid wide open spaces like fields.
It's worthy to note that thunderstorms are often easier to hear and see coming than flash floods, so be sure to educate yourself on safety practices and learn about the regions most affected by flash flooding.
The Kuma Team Cares!
The Kuma team is committed to continually educating our kommunity on best practices for outdoor travel and living.
Remember to keep smart travel and safety top of mind when on your outdoor adventures!
Stay Connected With Our #KumaKommunity!
Make sure to follow Kuma Outdoor Gear on Instagram, Twitter, and Facebook to stay up to date on giveaways, our favourite camp-friendly recipes, how-to guides, and new product drops.
Want to share your adventure? Use the hashtag #KumaKommunity to show us your favourite Kuma gear in an encouraging and inspiring online space!
Share Article