Winter may be in full swing, but that doesn't mean the camping gear has to collect dust in the garage. With the right equipment, a winter camping trip can be even better than going in the summer thanks to smaller crowds and a change in scenery!
Yet, it might feel a little intimidating if you've never gone winter camping before – but when you gaze at the night sky whilst cuddled up on our Lazy Bear Heated Chair under your cozy camping blanket, like our Kuma Kamp Blanket, you'll be so happy you tried winter camping. Just remember to bring along your outdoor folding table (check out our Big Bear Table) to make up for any ice-covered picnic tables – as well as all your extra outdoor gear!
In this very first post of 2023 for the Kuma team, our newest guide covers some pointers for picking out a campsite and some of the best camping destinations in North America to visit in the winter.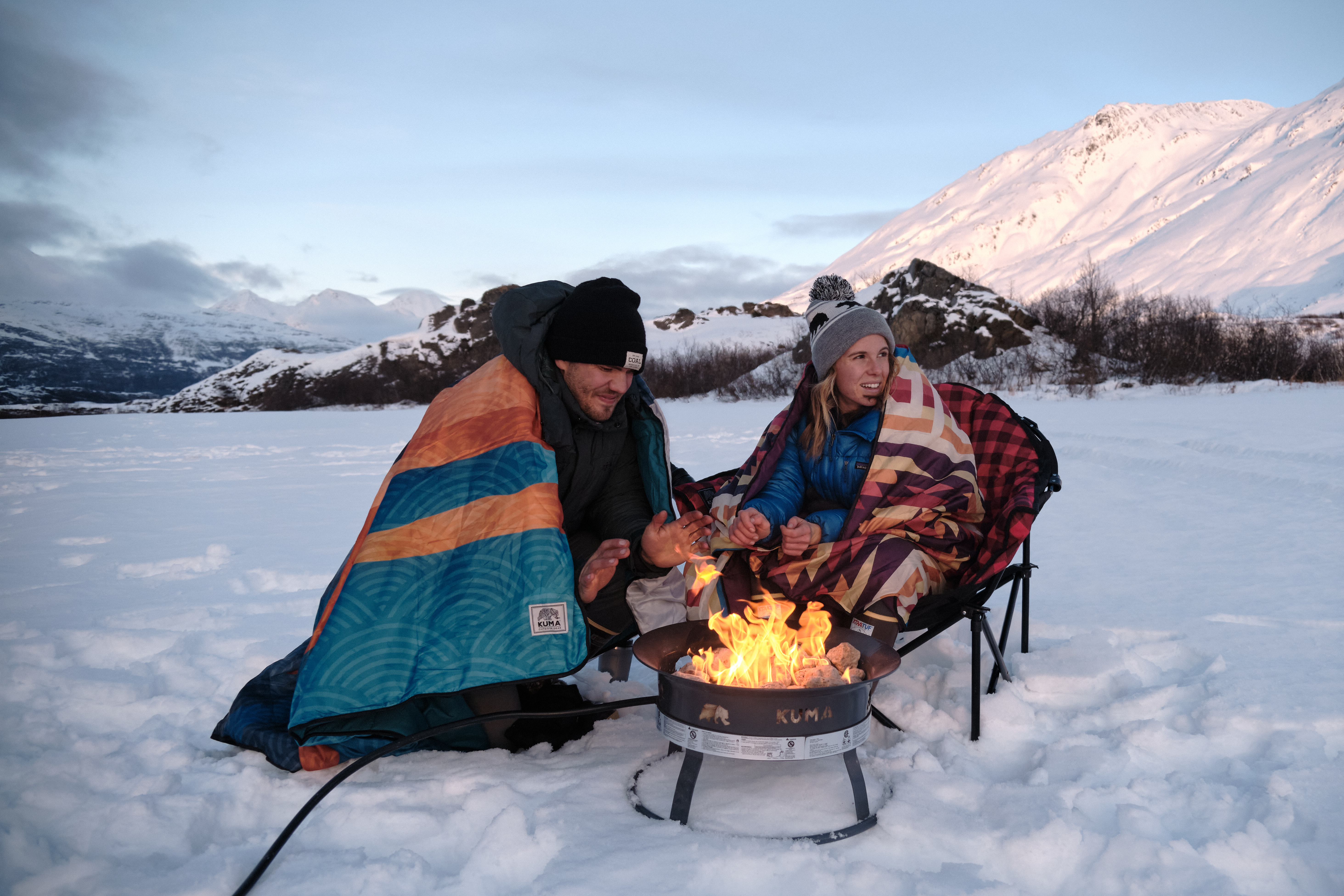 What to Look for in a Winter Camping Spot
Winter camping will look very different than a summer trip! With many services unavailable in the winter, consider the following before reserving a camping spot.
Electrical Hookups: If you're camping in the winter, you'll likely need electricity to keep your RV, trailer, or van warm. Many campgrounds that offer winter camping will have electrical hookups, but not all do.
Supplies: Drinkable water and firewood may not be as accessible in winter as in summer. Make sure you bring everything you need and don't rely on campgrounds to have everything. Consider bringing along a propane fire bowl!
Facilities: Likewise, not all facilities may be open at the campground. This can include showers, flush toilets, camp kitchens, sani-stations, and picnic areas. Check what's available online, and bring what isn't – like an outdoor folding table.
Park Rangers: With fewer campers and facilities closed, it also may mean fewer park rangers. This can be a safety concern for some while winter camping. Be sure to always stay aware of your surroundings and let trusted people in your life know where you're going and when to expect your return.
Road Conditions: Many campgrounds are located in remote areas. Of course, this may mean the roads aren't as well maintained as in the city. Bring camping blankets, flashlights, extra water, non-perishable food, a small snow shovel, extra gasoline, and tire traction mats in case you get stuck!
West Coast Winter Camping
The west coast extends from British Columbia through Washington and Oregon to California. In this region, you can find plenty of temperate rainforests, beach front camping, and stellar views. While you may not see snow while winter camping, you might encounter plenty of rain and some chilly nights.
Here are some of the top national, state, and provincial parks on the west coast.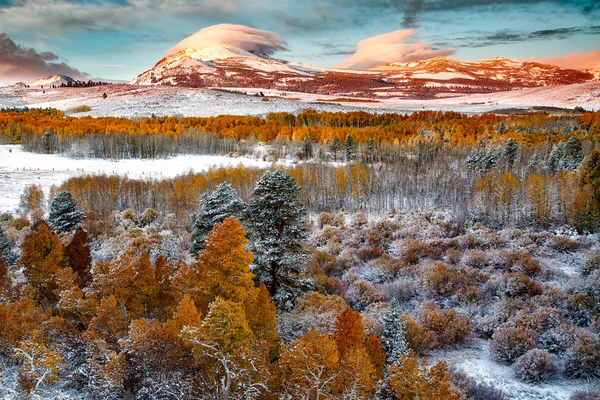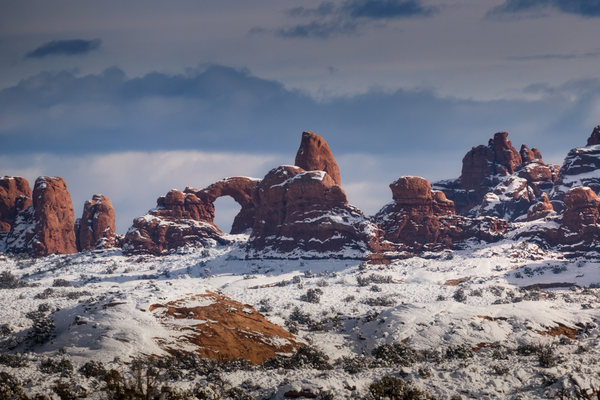 Winter Camping in the Rocky Mountains
One of the colder regions on this list, there's no doubting the incredible views you'll have while doing some winter camping in the Rocky Mountains. You'll find plenty of wildlife, downhill ski resorts, and more than enough snow for all your winter activities.
Here are some of the top national parks you can check out for winter camping and cabin stays.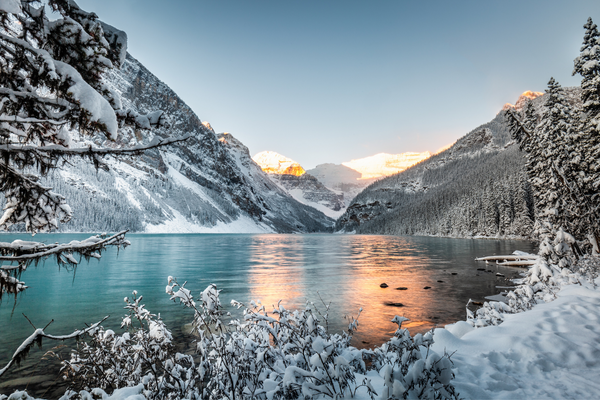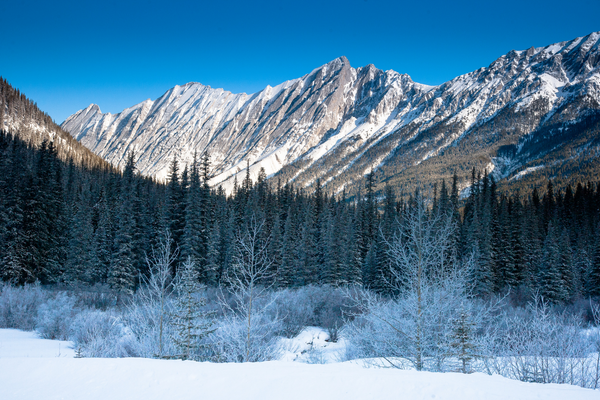 East Coast Winter Camping
The eastern coast has everything from rugged cliffs to sandy beaches and forests. The east coast covers the Maritime provinces as well as the northeastern states. We also included Quebec and Ontario as part of eastern Canada for this list.
Here are some of the best east coast spots to check out.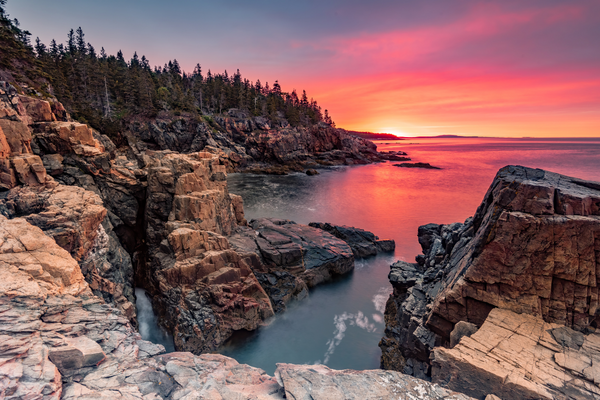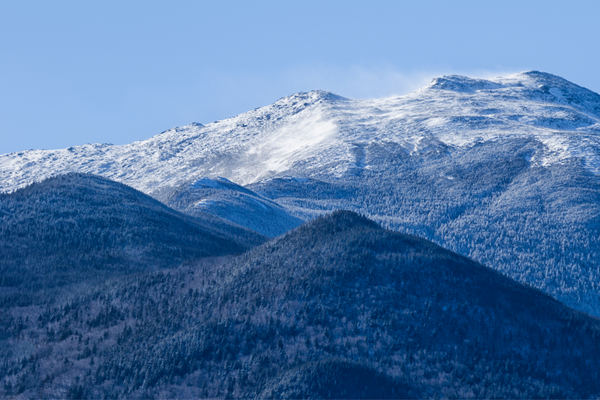 The Midwest and The Prairies
In the prairie provinces of Canada and the northern central part of the US, you can find some of the best remote winter camping spots. The snow is sure to go deep, but it allows for epic activities like ice fishing, snowshoeing, cross-country skiing, snowmobiling, and more.
Take in the sights and activities at these parks.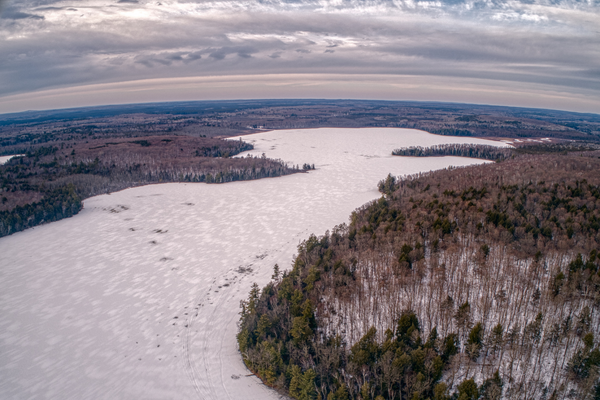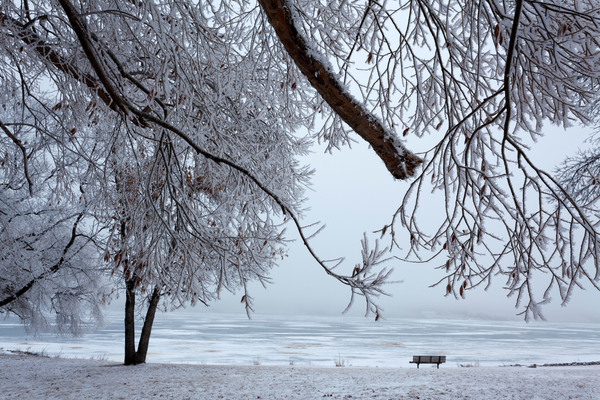 Southern States
The southern states cover plenty of land, meaning there are many amazing national parks to visit. While you're going to encounter much better weather here for winter camping, don't forget to layer up still and bring your sleeping bag, like our Jasper Sleeping Bag. It can still get especially cold at night.
Add some of these national parks to your winter camping destinations.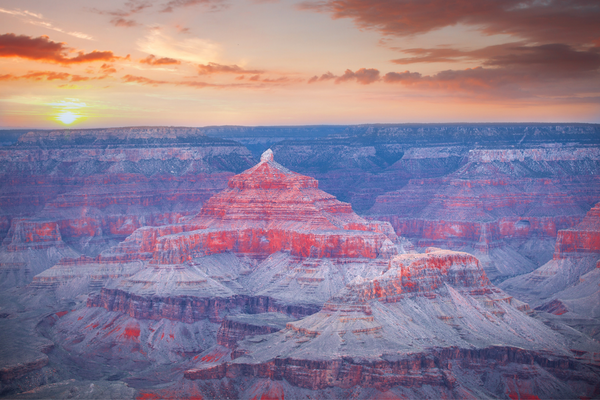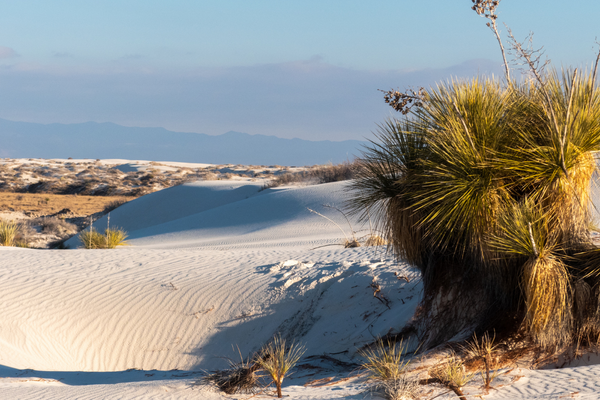 Stay Connected With Our #KumaKommunity!
Make sure to follow Kuma Outdoor Gear on Instagram, Twitter, and Facebook to stay up to date on giveaways, our favourite camp-friendly recipes, how-to guides, and new product drops.
Want to share your adventure? Use the hashtag #KumaKommunity to show us your favourite Kuma gear in an encouraging and inspiring online space!
Share Article