No matter your age, what stage of life you're in, or whether you prefer a solo lifestyle or a big crew - camping is for everyone. That's one of our pillars here at Kuma Outdoor Gear, and we remain steadfast in our mission to make the camping lifestyle accessible to all ability levels and age groups.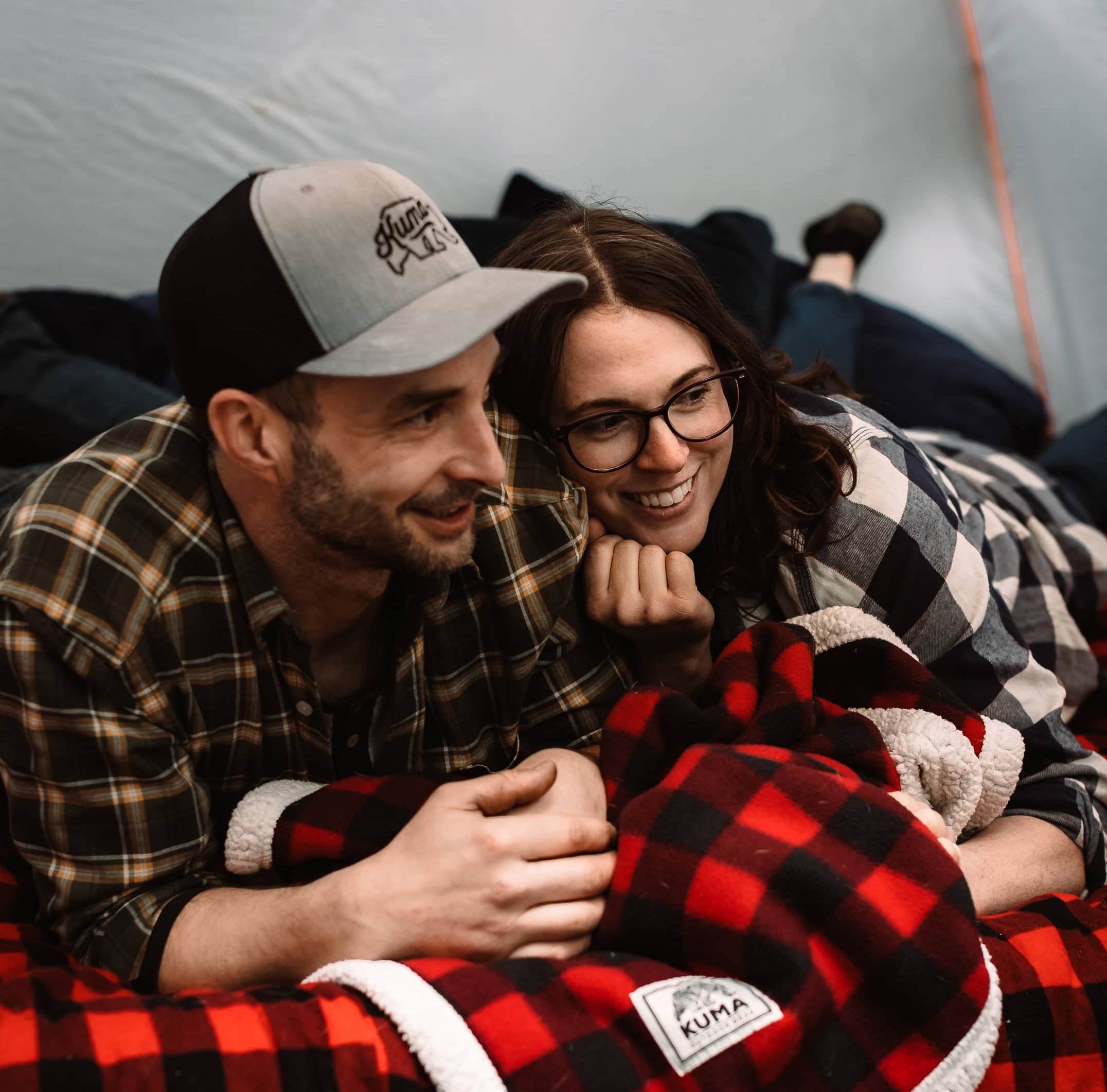 From camp furniture roundups to outdoor-friendly recipes, we want our blog to be a one-stop-shop of information for all things camping.
In this post, we'll focus on some essential gear for new campers that we think will make their lives a little easier, a little more comfortable, and a little more luxurious!
To make it easy, we've divided our recommended gear into categories. Let's dive into it!
Shelter
Gotta keep it cozy! From tents to sleeping bags, the Kuma team makes it easy to feel as comfortable in the great outdoors as our new campers would be at home.
Bear Den 3 Tent + Bear Den 5 Tent
First on the docket - shelter! Possibly the most essential of essentials on this list.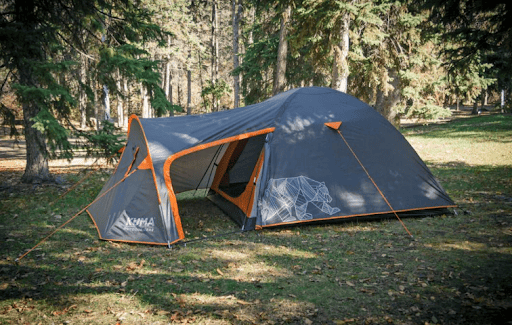 Easy to assemble, our Bear Den tent series features a sturdy polyester fly material with a polyurethane coating to keep the wet out and the dry in!
The Bear Den 3 tent is perfect for 1 to 3 people, and the Bear Den 5 tent is slightly more roomy with a capacity of 5 people.
Each tent has a convenient front vestibule that's perfect for keeping your gear, food, and camp furniture safe and dry.
Find the Bear Den 3 and Bear Den 5 tents at your local Kuma retailer!
Athabasca Sleeping Bag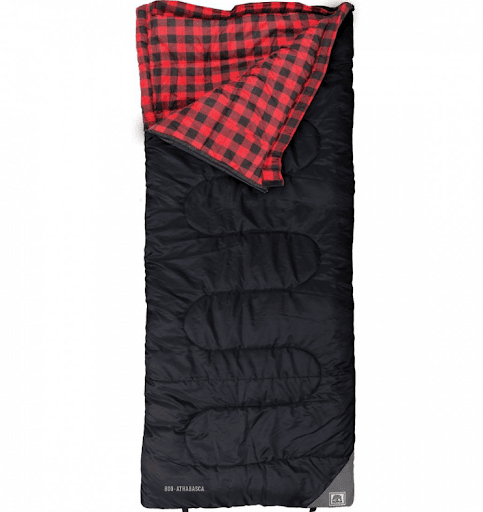 What's a tent set up without a comfortable sleeping bag to nestle into at the end of a long, sun-kissed day? No nonsense, comfortable, and durable, our Athabasca Sleeping Bag is ready to keep you warm (even with temps down to -8 degrees) and dry.
With 100% cotton flannel inside lining and a tough, rip-resistant polyester outer material - with proper care, this sleeping bag is sure to last you for years!
Find the Athabasca Sleeping Bag at your local Kuma retailer!
Cooking and Food Prep
While it would be amazing to take your kitchen with you on your first camping trip - it's difficult to fire up the air fryer in the great outdoors!
But that doesn't mean sacrificing yummy meals! We've come up with a few convenient essentials to recreate all of your favourite recipes while on the go.
Busy Bear Camp Kitchen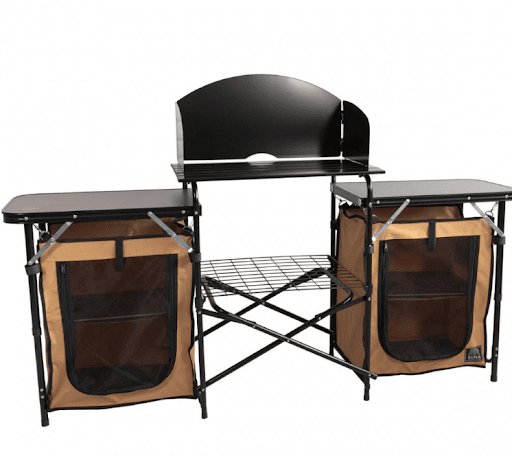 The Busy Bear Camp Kitchen is Kuma's super easy and super portable answer to a lack of prep space in the great outdoors!
The Busy Bear features an ultra-convenient collapsible design and a lightweight aluminum frame. Also included is a handy carry bag. Use all three levels for food prep and storage or place a propane burner on the top level for easy access to ingredients.
We love the Busy Bear for being a really accessible and convenient option for new campers who still want to enjoy the conveniences of home!
Find the Busy Bear Camp Kitchen at your local Kuma retailer!
Deluxe 2-Burner Propane Stove
A perfect companion to the Busy Bear Camp Kitchen, the Deluxe 2-Burner Propane Stove is perfect for our campers who want quick access to burner-friendly recipes like coffee, bacon and eggs, pancakes, and more!
The sturdy propane stove features windscreens, a chrome steel grate, individual flame control valves, a stainless steel drip tray, and a detachable lid.
We love the Propane Stove for being an easy, accessible cooking option for new campers who might not be comfortable cooking over open flame just yet!
Find the Deluxe 2-Burner Propane Stove at your local Kuma retailer!
Camp Furniture
Having a tent, food prep, and a cozy sleeping bag is important - but you won't be hiding in your tent all night! Here's some of our favourite furniture for sitting around the campfire!
Lazy Bear Chair
Available as a single-person chair or a double-person chair (The Bear Buddy!), our cushy Lazy Bear Chairs are perfectly portable and extra sturdy.
Featuring a comfortable padded back and chair, an insulated beverage holder, a handy storage pocket underneath, and a mesh phone pocket - you'll be all set to read, listen to your favourite podcast, roast marshmallows, or share some laughter with your camping buddies!
Find the Bear Buddy and Lazy Bear chairs at your local Kuma retailer!
Off Grid Chair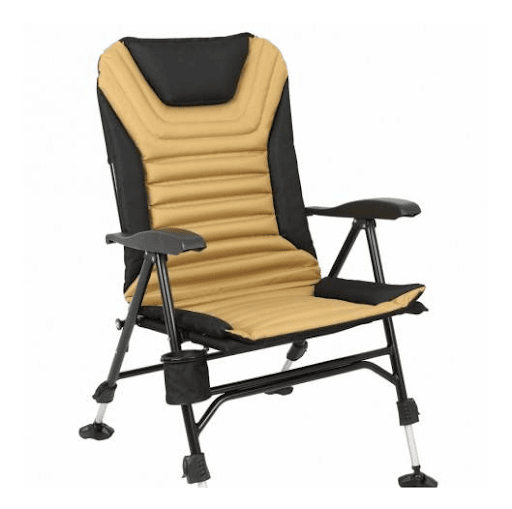 Take relaxation to a new level with our adjustable Off Grid Chair.
With 7 incremental seat back settings, adjustable legs, and a convenient cup holder - a nap is not far away if you settle into this chair for a while!
Find our Off Grid Chairs at your local Kuma retailer!
Clothing and Apparel
Want extra-convenient access to our clothing and apparel products? Select your favourite gear online through our website!
Backtrack Hat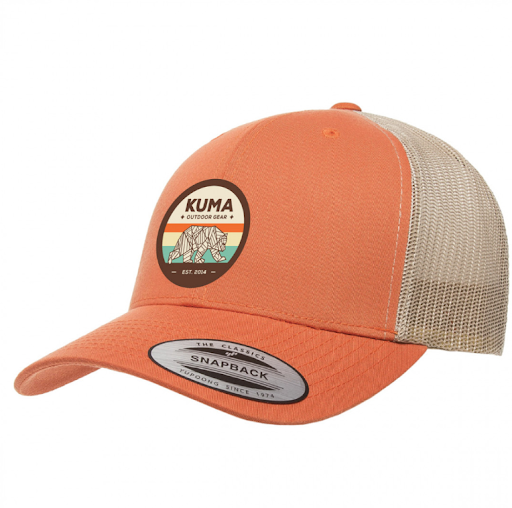 Want to keep the sun off your brow while still looking cool? Our one-size-fits-all Backtrack Hat comes with an adjustable snapback and a matching under-visor.
OG Hoodie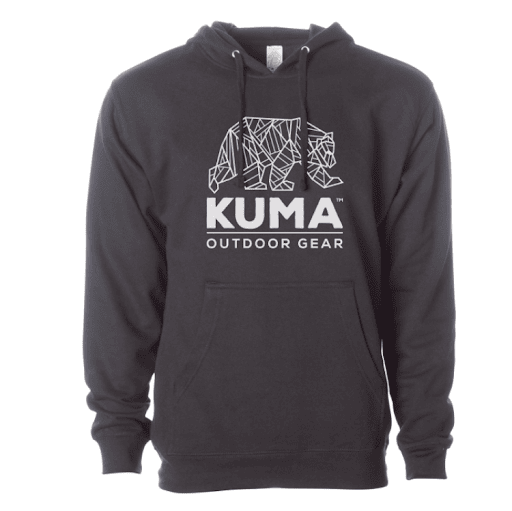 Perfect for cool evenings by the fire or chilly mornings cooking breakfast - the unisex OG Hoodie features the Kuma Outdoor Gear logo and runs from sizes Small to 2X.
Stay In The Loop With The #Kumakommunity!
Follow the #Kumakommunity hashtag to stay on top of contests, product giveaways, outdoor inspiration, and more! Follow Kuma Outdoor Gear on Instagram, Twitter, and Facebook.
Share Article