As spring draws to an end and summer beckons, it's time to prepare for a long string of camping trips. Now that you've read our last blog post for our essential must-haves for camping gear - it's time to Spring into action (see what we did there?).
Whether you're brand new to camping life or a long-time lover of the great outdoors, with the warmer months approaching - we thought we'd put together a little refresher on camp gear storage and care, from folding camp chairs to tents.
Let's explore!
Storage Best Practices
Camp gear is an investment, and proper storage protects your gear from wearing out prematurely and from developing mold and mildew.
Preserving our items is just a small part we can play to live a more sustainable lifestyle; caring for perfectly good camp gear avoids unnecessary consumption and ensures we maximize the life of our items.
For example, a folding camp chair that's been properly cleaned, dried, and packed away neatly will undoubtedly last longer than a chair that's stashed haphazardly anywhere there's room.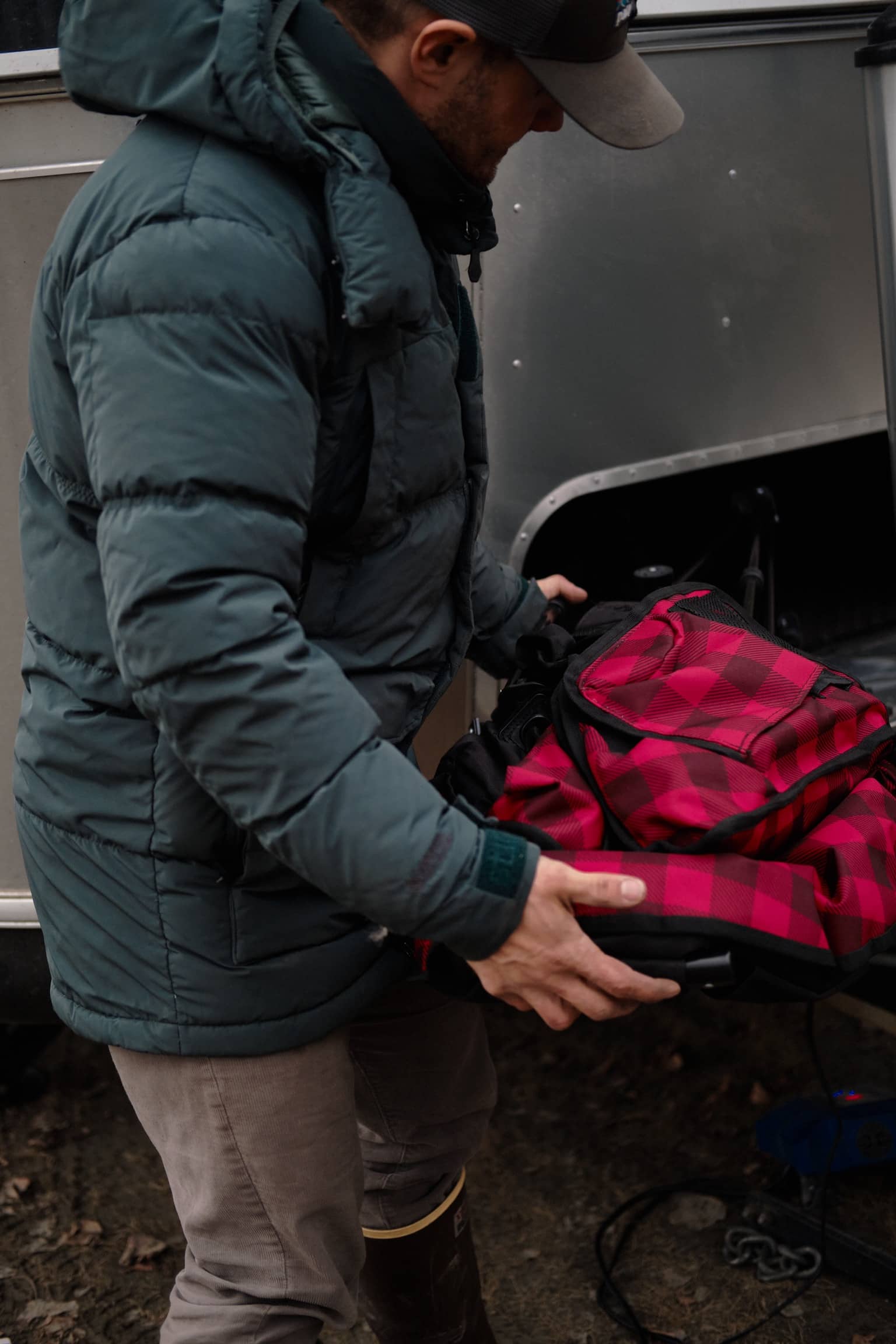 Suggested Storage Areas:
The Garage: A clean, dry garage is the perfect spot to store folding camping chairs, sleeping bags, tent structures, and larger items like our Busy Bear Camp Kitchen.
The Attic: If the garage isn't an option, a clean, intact attic is a great storage spot for mid-sized items like small tents, folding chairs, and blankets.
External Storage Units: Whether you live in a small bungalow, a condo, or an apartment unit - sometimes you just don't have the space for those camping essentials. Consider renting a nearby storage unit for your camping items. Storage units can also safely store larger watercraft like kayaks or Ski-Doos, cots, hammocks, and other specialty items.
The Basement: Similar to an attic, a finished basement with reasonable humidity control is a perfect spot to stash mid-sized items like small tents, inflatable kayaks, and sleeping bags.
Tent tip: Once your tent is completely dry, we recommend loosely folding it and storing it in a cool, dry spot. Be sure it's not too tight and has room to breathe! Many campers use mesh bags or an old, clean pillowcase to store their tent.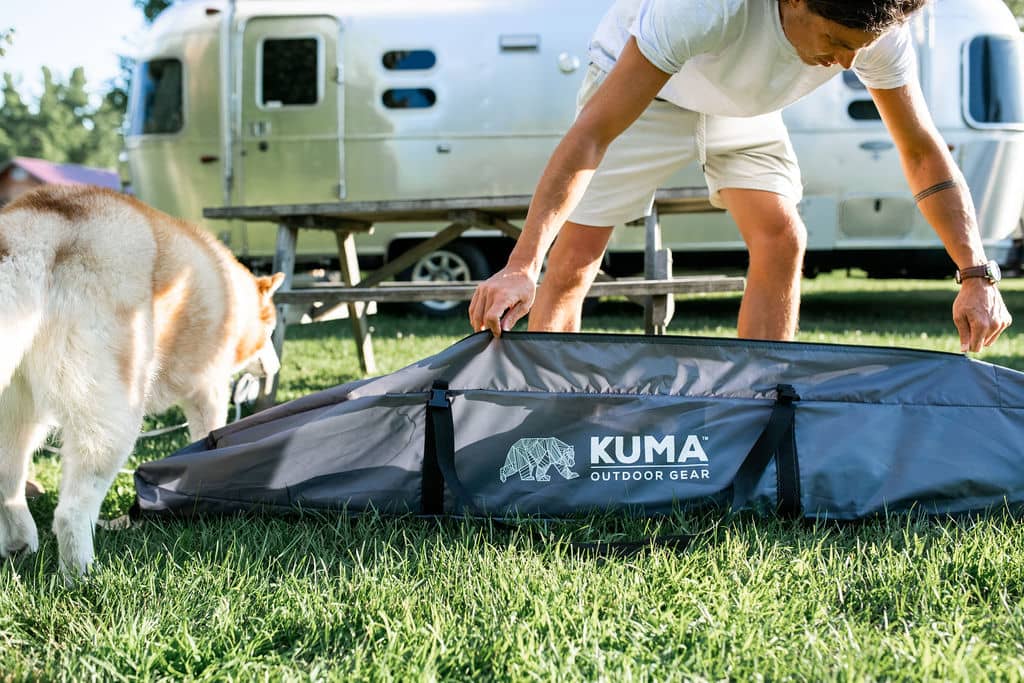 Want to make the most of your space? Maximize your storage areas with items like pegboards, strategically arranged storage bins, and utility shelving units. Go the extra step and group high-usage items together and label them clearly so you can grab and go easily.
Best Practices For Cleaning Camp Gear
To put it plainly, if there's only one thing you retain from this guide, let it be to always make sure to thoroughly clean your gear and let it dry completely before putting it away into storage.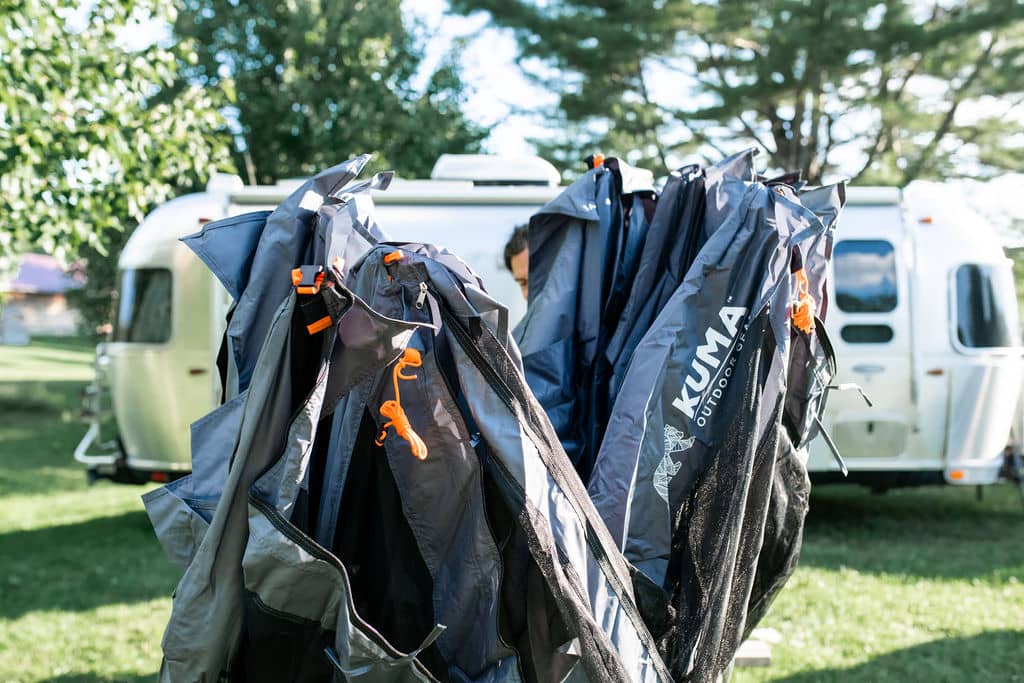 Kuma Care Tips
Storing a folding camp chair? Be sure to shake off the chair and wipe off dirt and stains with a clean, damp towel. Be sure the chair is totally dry before putting it back in its bag. If it's raining when you clear out the campsite, be sure to air the chair out as soon as you get home, before storing it.
For spot treatment on most camping gear such as sleeping bags or folding chairs, use mild soap with warm water and wipe clean. It might not work miracles, but it'll ensure that the food or whatever caused the spot won't sink in and cause odor or mold issues.
Air dry blankets, sleeping bags, and other fabric items on a laundry line or on a laundry rack outdoors. Plus, they'll smell great for the next trip!
When camping, be sure to have clean rags or cloths on hand to clean up any spills or messes that might find their way onto your gear. Tents especially are a prime target for bird droppings!
Camp Gear Protection Starts At The Campsite
Be sure to thoroughly clean after each meal, clean and cover your kitchenware when not in use, and either cover your chairs or store them in your vehicle or in your camper overnight - there's nothing worse than a wet chair when you want to sit down for your morning coffee!
If you don't feel like packing up your chairs each time you're done using them, use a weather-resistant chair cover like the ones we use for our Lazy Bear Chair or our Bear Buddy Chair to keep them clean and dry!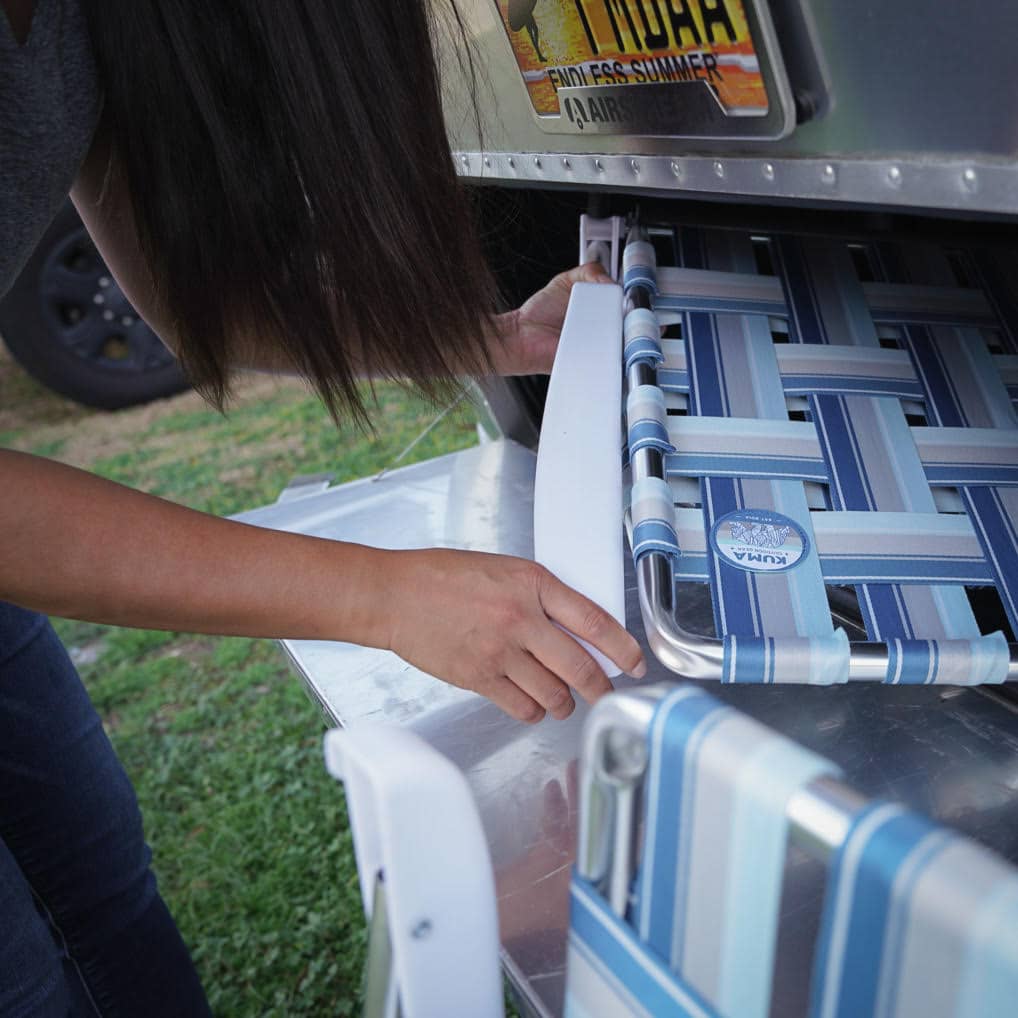 Our chair covers are suitable for most standard-size folding camp chairs, so even if you don't have the Lazy Bear, we've still got you covered!
Stay Connected With The #KumaKommunity Hashtag!
Make sure to follow Kuma Outdoor Gear on Instagram, Twitter, and Facebook to stay up to date on giveaways, product reviews, handy guides, and new product drops.
Want to share your adventure? Use the hashtag #KumaKommunity to show us your favourite Kuma gear - and what you use it for - all in an encouraging and inspiring online space!
Share Article